Blow LTD's Most Popular Wedding Hairstyles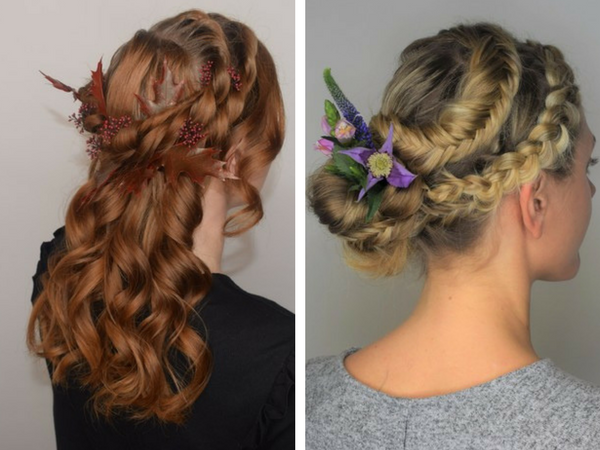 Choosing a hairstyle that feels perfectly suited to your wedding day often feels like it needs a fair bit of thought. Most of us are usually after something that feels special and different but still remains truly 'us'. Hopefully it should feel relatively comfortable for the full day too! So it's no surprise that on demand beauty company Blow Ltd have noticed there are five key flattering hairstyles that brides opt for time and time again. Effortlessly chic and truly striking, the team at Blow have recreated these hairstyles to get you inspired.
Classic Chignon
The chignon is perfect for chic brides who want a more classic style. The look evokes stylish New York vibes and luxurious weddings you'd find along the Amalfi coast. A low chignon is perfectly matched with strapless dresses and when matched with a striking pair of earrings looks effortlessly beautiful.
Pull Through Braid
Everybody loves a braid and this style perfectly treads the line between bohemian and classic in a unique way. Combining a neat and sleek crown with a more casual braid, this style would perfectly suit a shabby-chic bride. Adding delicate fresh flowers is the perfect way to accentuate the braid and add a pretty yet delicate touch.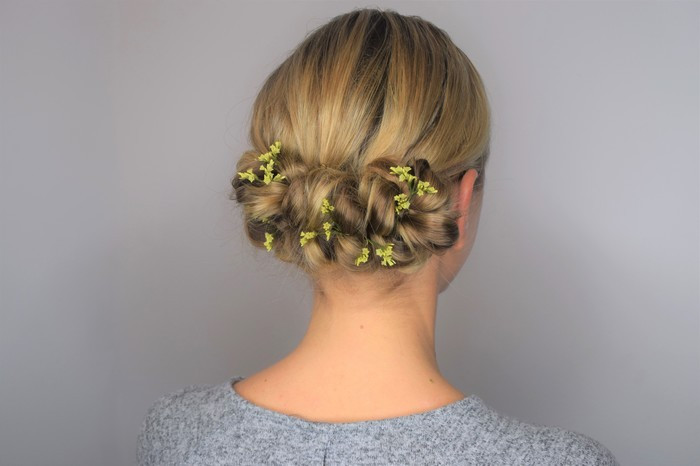 Braided Bun
This look combines two different braids for the bride who just can't decide. With a dutch pancake and a fishtail plait both leading into a messy deconstructed bun, this style is a beautiful spin on the usual low bun. Unlike the pull through braid, the larger size of the bun means you can select more striking blooms for a touch of colour, complimenting your bouquet and flower arrangements.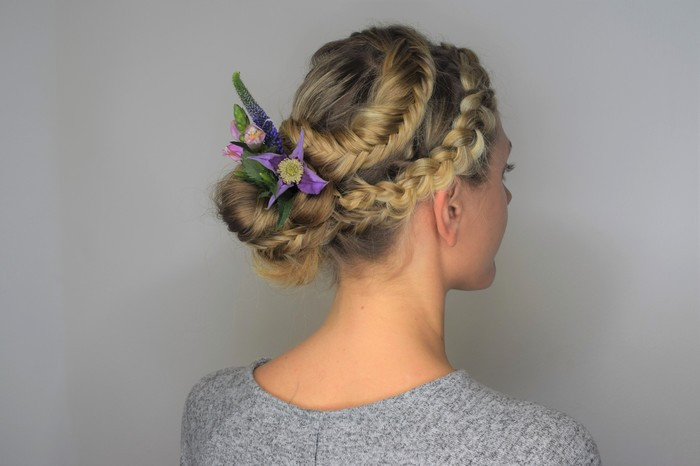 Half Up - Half Down
Of course not everyone wants a full updo, some brides prefer the relaxed half up half down style. Unlike some plaits this double twisted crown braid is looser and more deconstructed. And for an extra twist as well as flowers, why not incorporate other foliage like autumnal leaves? When used alongside this style you can create a beautiful seasonal crown effect.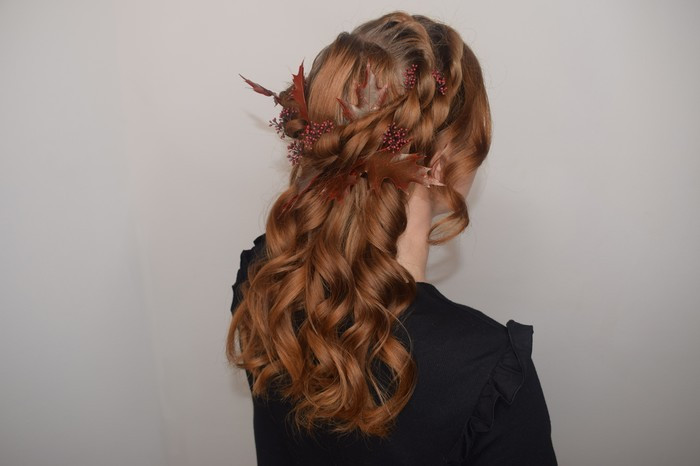 Relaxed Chignon
Unlike the classic chignon this style goes hand in hand with bohemian weddings. The distressed bun with curls loosely dropping out gives a softer finish to the look, and rather than pairing with stand out jewellery once again using flowers gives a more ethereal quality to an increasingly popular look."
If would like the team at blow LTD to recreate any of these styles for your special day, you can enquire via their profile here.