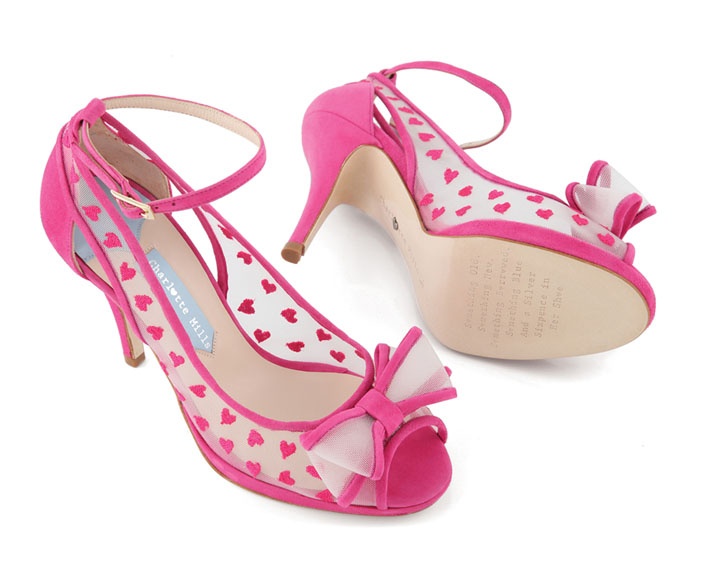 Ways to Wear Coloured Wedding Shoes
---
Brides are discovering new and individual ways of making their bridal look individual. Coloured wedding shoes offer brides a fantastic opportunity to make a statement with their accessories and to add a splash of colour to their wedding photographs. This month we are considering ideas on different ways brides can incorporate coloured wedding footwear into their bridal look.

Retro Brights:

The Fifties inspired Retro wedding look has become increasingly popular with so many more tea length gowns making an appearance on the bridal catwalk. This is a bold, statement style and combined with strong make-up, brightly coloured petticoats and plenty of pattern, coloured wedding shoes can become the main attraction for a retro inspired day. Think cute bow detail heels in vivid colours – perfectly designed by Charlotte Mills in a scarlet red or hot pink suede option. Reds, pinks and neon brights work particularly well for this look.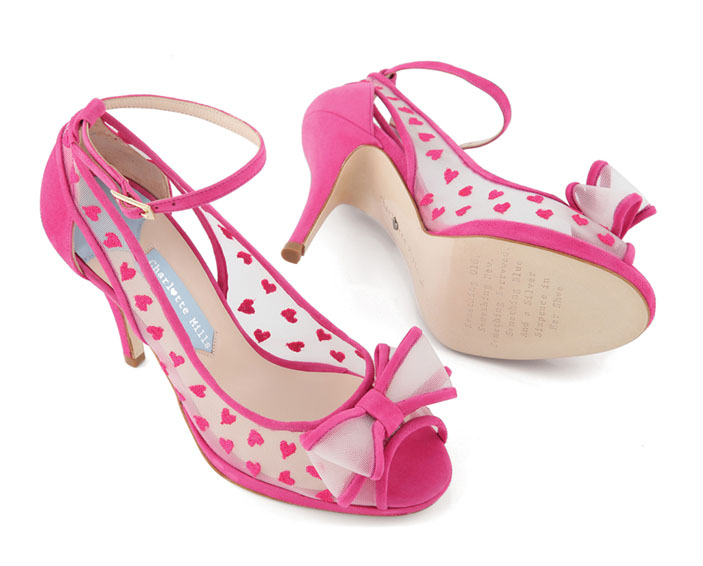 Feminine Blush:

The latest season of wedding gowns offer brides so much more colour than ever before. The bridal catwalks for 2015 are simply full of beautiful pink, blush and nude toned dresses by top designers such as Vera Wang and Monique Lhuillier. Complement this feminine and utterly romantic look with a pair of dusky pink wedding shoes by Harriet Wilde – the 2015 range includes a luxurious Chantilly Lace boot and also the Jasmine pump in this exquisite colour option.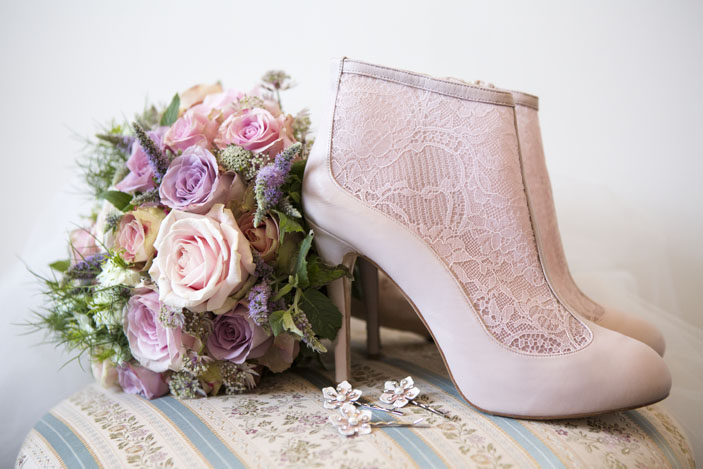 Vintage Pastels:

Brides who dream of creating the ultimate vintage chic wedding will already know that a Peach, Sage Green or Powder Blue colour palette is the biggest trend for an authentic vintage bridal look. The idea is to mix complementary colour tones rather than opting for an exact match. Think dusky shades in leather, suede and luxury patterned fabrics. The Rachel Simpson range of wedding shoes is ideal for brides who want to create unique colour themes with a distinctly vintage wedding gown and outdoor setting.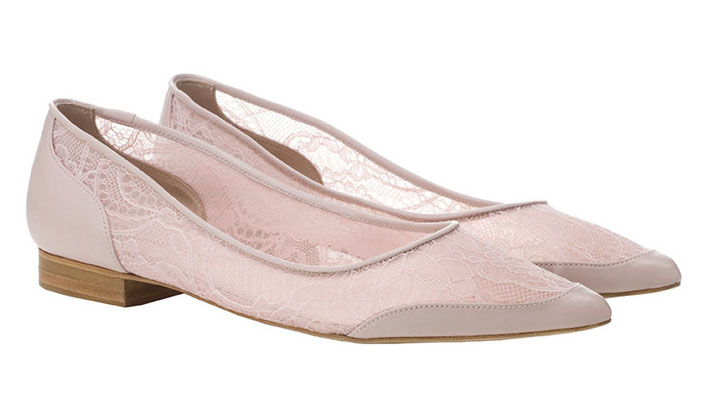 Something Blue:

The most popular choice for coloured wedding shoes is definitely the colour blue – a practical option for brides who want to add a touch of the traditional to their wedding in a thoroughly modern way. The Charlotte Mills range of bridal footwear all incorporates 'Something Blue' into every pair and the 'Ana' design is the highlight of the collection – a pair of beautiful, duck egg blue courts as your luxury 'Something Blue' Harriet Wilde also offers brides a unique twist for this theme with her designer, Sakura court shoes in a deep, turquoise suede.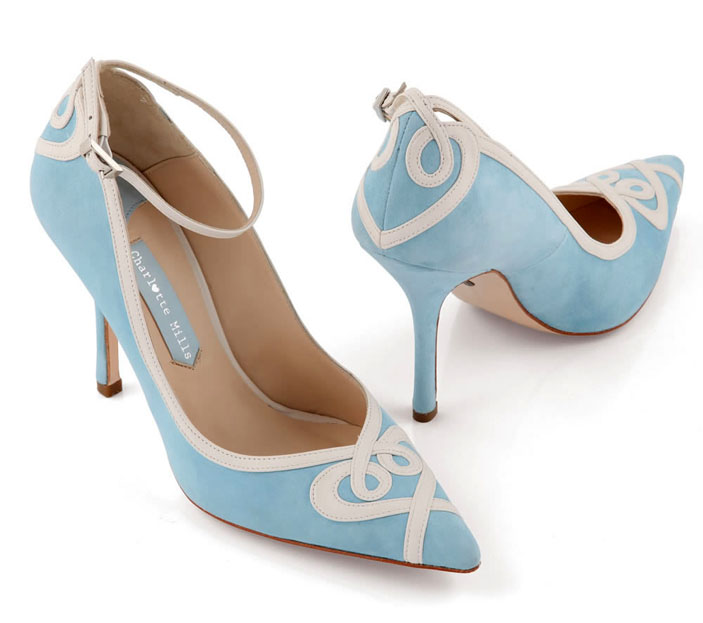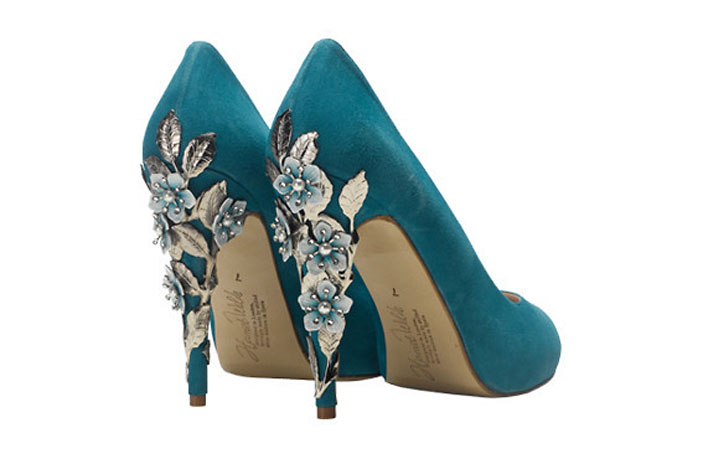 Dye to any Colour:

Yes – that's right! The 2015 bride can actually choose to have her shoes dyed to any colour at all. Whether you've opted for a classic look but want to stand out with a pair of red shoes, decide you really need a pair of Cadbury purple shoes or even if you just want to add some vibrancy with some yellow coloured heels – the sky is the limit. The Rainbow Club dyeing service is free for ten gift colours and a fantastic way to get more wear out of your wedding shoes even after the wedding day!