Top 5 Fears of Wedding Shoe Shopping & How to Beat Them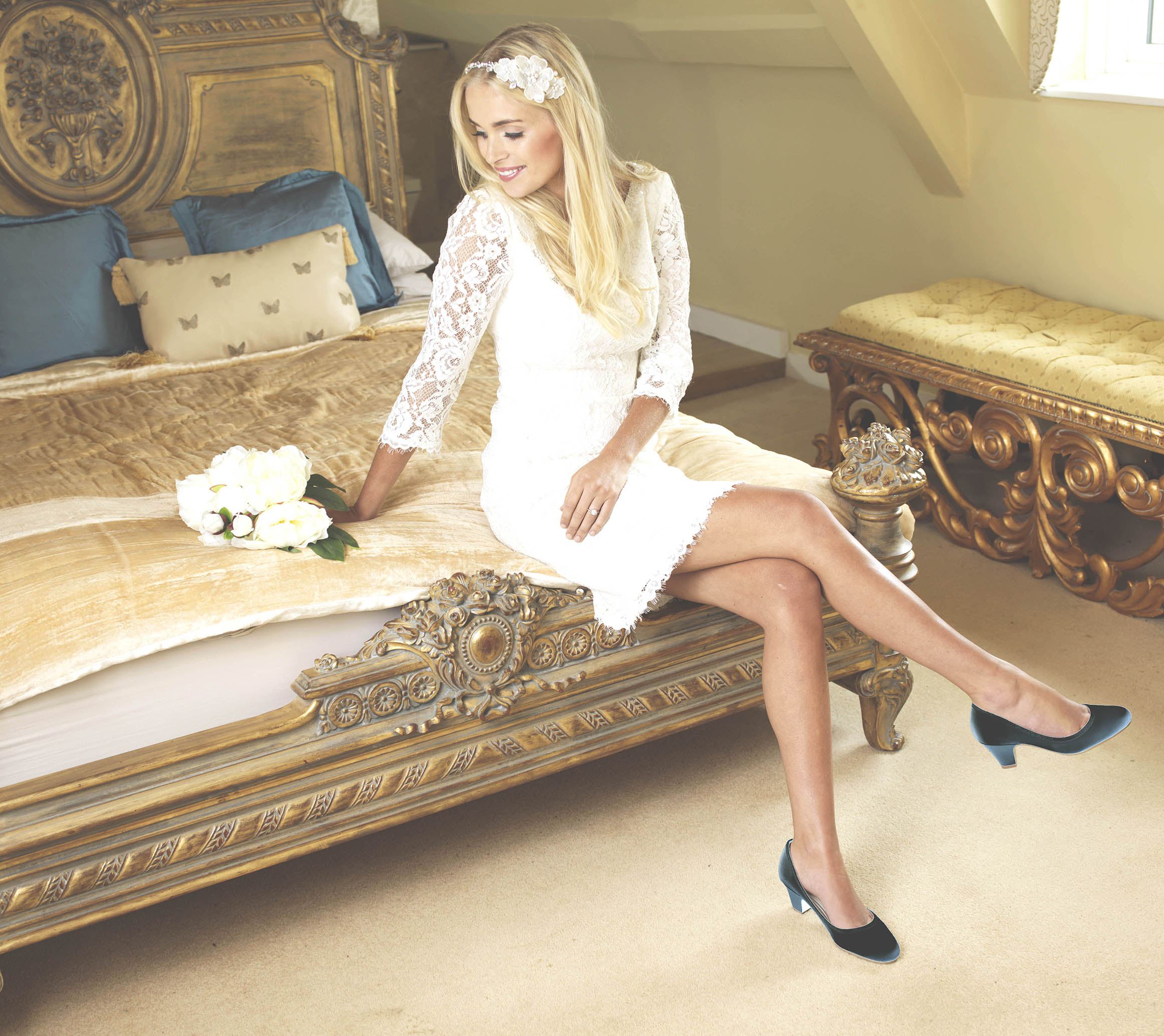 Wedding planning nerves and fears are no joke when it comes to the bride-to-be, in this case that could be you. You have so many things to consider; the venue, guest list, themes, wedding dress, and of course, the wedding shoes. But with the latter, there is no reason for you to worry, which is why Jacob from Pink Paradox Shoes is going to highlight the top five fears for brides when it comes to wedding shoe shopping, and how best to overcome them.
1. The shoes not fitting on the day
Like the fear of the dress not fitting, wedding shoes being the wrong size is one of the most common fears for any bride. That gut-wrenching feeling as you slip your foot into the shoe on the big day, and realising that you're not Cinderella after all, as your wedding shoes simply do not fit.
It is common knowledge, that feet do indeed swell. After all, your feet will be on the frontline of your wedding.
So how do you overcome this?
When shopping for your dream wedding shoes, the timing is essential. The first question to answer is this; is your wedding taking place in the summer / hot country, or is it taking place in a cooler, more weather-bound setting?
Predict how your feet will feel on the big day by doing this; shop in the afternoon when your feet have had time to swell naturally, which foreshadows what will happen in hotter climates. Shopping in the morning / when your feet are slightly colder will help imitate your feet in a colder setting.
2. Cost / Style of shoe
Finding designer bridal shoes to match your designer bridal dress can be difficult. It can lead to you feeling frustrated that you can't find a specific colour of wedding shoe, or perhaps you have, but it is slightly more expensive than you anticipated.
While the perfect luxury wedding shoes are fundamental, and I would suggest purchasing them regardless of price (because you deserve it), here is a secret to ease your burdening mind should you not want to compromise your budget.
Why not get your shoes dyed? If you find your perfect style but the shade of white isn't quite there (or perhaps you're going bold and opting for a coloured shoe) this is a perfect solution and takes a lot of stress out of shoe shopping. Check if your brand of shoe is dyeable before purchasing though!
3. Delivery
This topic is where I cannot express to you enough that you need to leave yourself plenty of time. No bride should have to fidget nervously at the front door, awaiting the arrival of the postman with her wedding shoes.
We understand that there is a certain amount of mind-changing when it comes to shoe shopping, especially for such an important day!
If you are ordering online, make sure you are shopping with a company offering next-day delivery services, trust us, it's worth that little bit extra. That being said, don't put yourself through the unnecessary stress. Order early, and tick it off the list. Done.
4. Tripping on the day
'KERSPLAT!' is not a sound you'd like to create when walking down the aisle. Sure, you have contemplated the thought, but I assure you, it won't happen.
Here's why; like I said earlier, your feet are at the frontline, so give them the right armour.
If you're born with the power of running in stilettos, and believe you couldn't feel more comfortable if you were wearing them, then go ahead and buy yourselves that nine inch pair you've been lusting after for so long!
If not, then play around with the height of the heels. Stiletto heels may look flattering, but don't put your balance at risk if you're not comfortable. Wedges, flats, and kitten heels are even more popular now than before. Don't forget, you will be on your feet a lot on your wedding day, so you may even want to consider a back-up flat pair of wedding shoes for the ceremony.
5. Do they suit you?
It's common for a bride to feel like she doesn't look or feel the part, or that her bridal shoes don't match her wedding dress. After all, artists feel the same when they spend hours looking at their masterpieces over and over again.
That does not mean others won't find it breath-taking.
My last piece of advice to you; always remember that confidence is key. You are there to enjoy an incredibly special day while being surrounded by all those that love and care about you.
No matter what wedding shoes you choose to wear, know that your gloriously swollen feet won't fail you.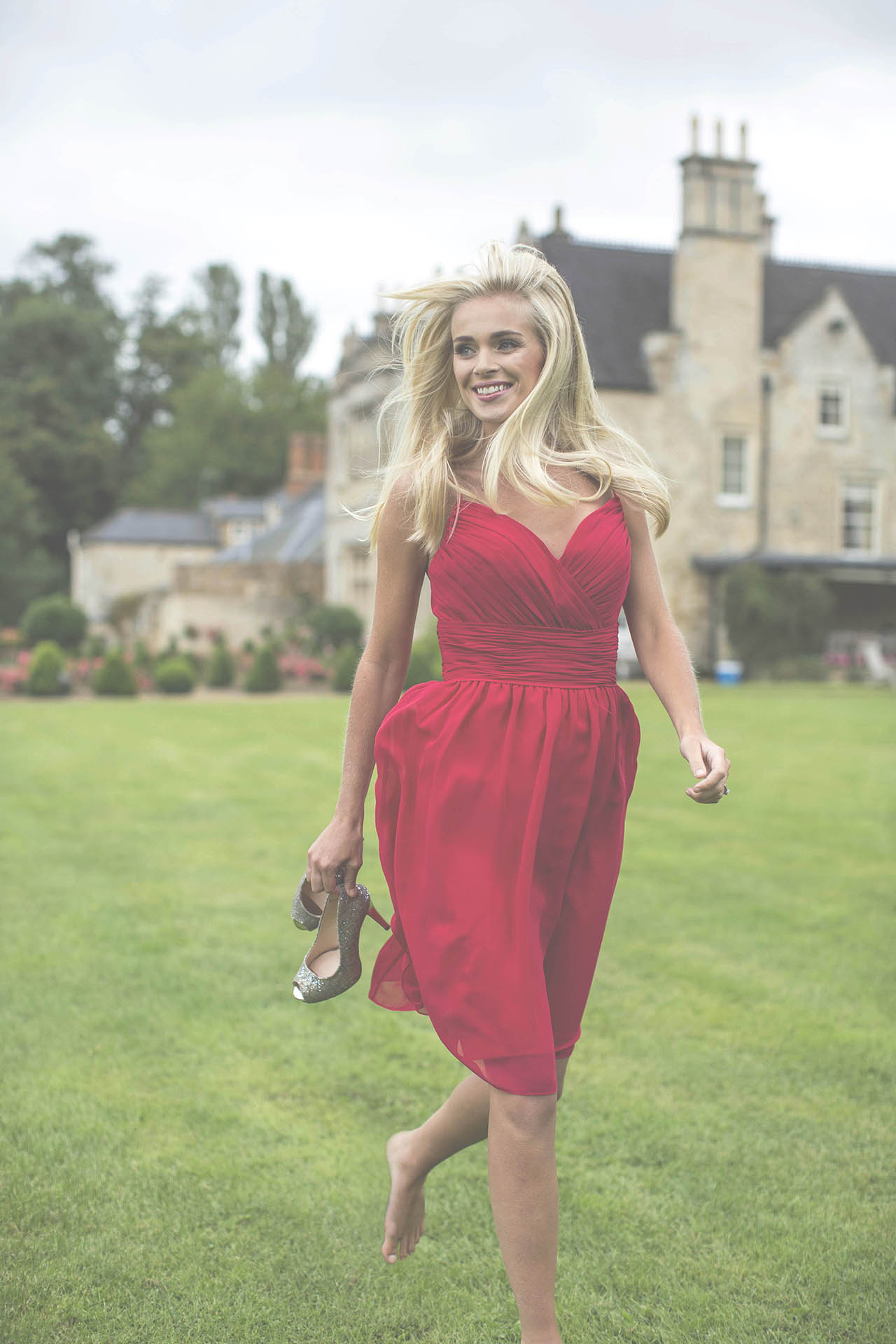 Pink Paradox London is a global wedding shoe company supplying high quality, comfortable bridal shoes suitable for all seasons. Starting as a family run business over 30 years ago, today Pink is an award winning brand and regarded as one of the leading bridal footwear providers in the world.
Where you can find us
Homepage: http://www.pinkparadoxshoes.com/