Selecting Your Wedding Dress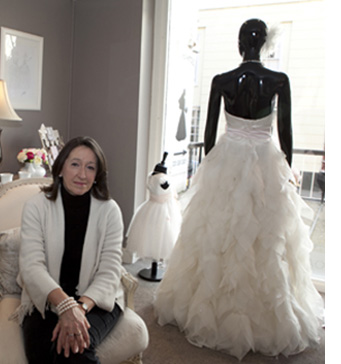 Congratulations! Now where do you begin?

After the dust has settled over the excitement of the engagement, there are some simple guidelines that will help you plan how and where to find the wedding gown of your dreams, and this is even before you have decided on the style or tried anything on!
The options are;
Wedding Planner's very own bridalwear suppliers. With a fantastic range of dresses for all different styles, shapes and sizes, our wonderful stylists and boutiques are the first port of call.
Online
Can be impersonal and is often seen as the least inexpensive option. It is often mass produced so the quality and finish is unlikely to be the best, you do not really know what it will look like until you receive the dress and then you will almost certainly need to find an experienced fitter, able and willing, to fit the dress for you.
Chain stores
Can be good if you are on an extremely tight budget. However, because the pricing is low, these dresses will be mass produced and although you will be able to see the dress and try it on before you purchase, the dresses will be available everywhere. However, you will have some staff on hand to help you!
Sale/discounted dresses from a boutique.
This can be good if you are on a tight budget or have little time to order a new gown. Some gowns are discontinued, but can be in very good shape, while others maybe shop samples that may need cleaning or repairs. Either way a bargain can be had! You also get the full help of professional consultants from the boutique that will be able to advise and also get any alterations expertly completed for you.
Boutique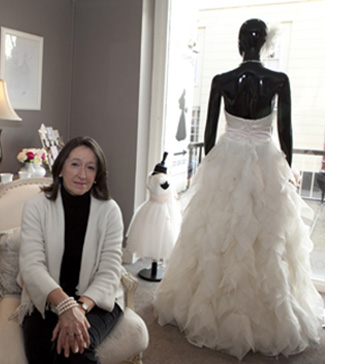 This option will give you more exclusivity, expert advice and help, along with a wide collection of designer gowns to choose from, ranging from £700 +, depending on your budget! Boutiques usually run on an appointment system, as you will be guided through the collections by the consultant. The gowns are made to order and can take four months to arrive in store, you may be able to choose to order a stock size or have the gown made to measure. You should feel confident you are in good hands from the beginning, when trying the gowns on and choosing the accessories, through to alterations and the collection of the gown. A good boutique will also allow you to bespoke the gown, in other words if you require to have some changes to the gown, ie sleeves added, a beaded sash, a longer or shorter train made, making the gown unique to you.
Couture


This is the ultimate choice you might be lucky enough to have! But also the most expensive! The gown will be designed for you and you alone, it will be unique to you! On your first appointment will have a consultation with the designer, your ideas will be noted down and a sketch will be produced for you to see and agree on, you will be shown fabric swatches to choose from and also have detailed measurements taken. On the second appointment a toile will have been made be to your measurements (it will not look that exciting at this stage, but this is really to check that the fit will be correct and any changes can be made). On the third fitting you will start to see how the real gown will be, there may be further fittings to get it absolutely perfect for your very special day.

I wonder which route you will take?