Make Your Wedding Makeup Last All Day
Bridal make up isn't only about it looking fabulous, it's about it staying looking fabulous throughout your wedding day and well into the evening. Having makeup which will stay perfect all day but that still looks glowing and natural is a challenge many brides face. How do you avoid looking like an Oompa Loompa or a china doll? Today on the blog we have some top tips from pro makeup artist, Jenna from Jenna West Makeup, on just how to achieve just that...
'My advice as a make up artist is to always ensure that you use the right primer for your skin. My favourite primer is Laura Mercier's and she does a variety for different skin types, if your make up tends to slide off your skin and you start looking oily choose her oil free primer. There is also a hydrating primer for dry skin types and a original primer for combination skin.
My second tip would be to choose a foundation that isn't too heavy in coverage and contains little or no spf (sunscreen causes flashback on the camera and can make you look pale).
The reason for choosing a light-medium coverage foundation is that you can always use concealer in the places you need more coverage (nose and chin) and in doing so you don't look heavy all over but have the look of naturally flawless skin. A couple of good medium foundations are YSL Tint Eclat, Mac's Face and Body Foundation, Bobbi Brown's Moisturising Foundation and Laura Mercier's Smooth Finish Flawless Fluide Foundation.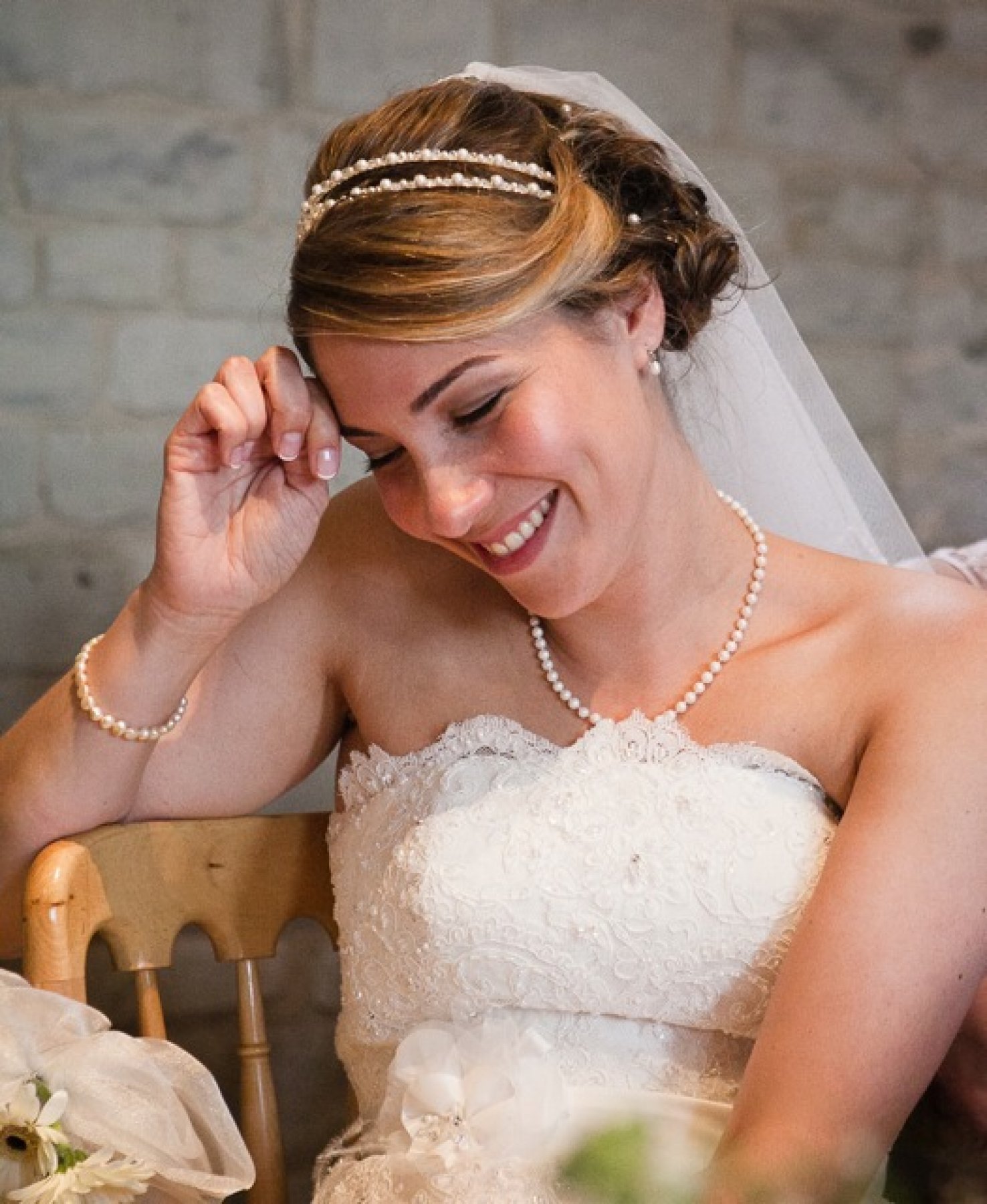 Setting your foundation is very important on ensuring that it stays on well, you set make up by using a translucent powder. You can dust the powder over the face by using a large powder brush (be sure to tap excess powder off the brush before applying as you don't want to overload the skin and have to work hard to blend it in, this will disturb the foundation) or alternatively you can use a powder puff and lightly dab the powder onto the skin (again a light application) I recommend using a loose translucent powder rather than a compact one, the loose powder tends to be softer and is applied more easily and looks less heavy.
If you want a classic radiant glow that so many brides choose for their big day then using a highlighter on the cheek bones is the best way to achieve this and not look 'shiny' there's lots of beautiful highlighters on the market and I suggest a powdered form- MAC and Bobbi Brown do nice ones and some have a hint of colour for a peachy glow or golden glow.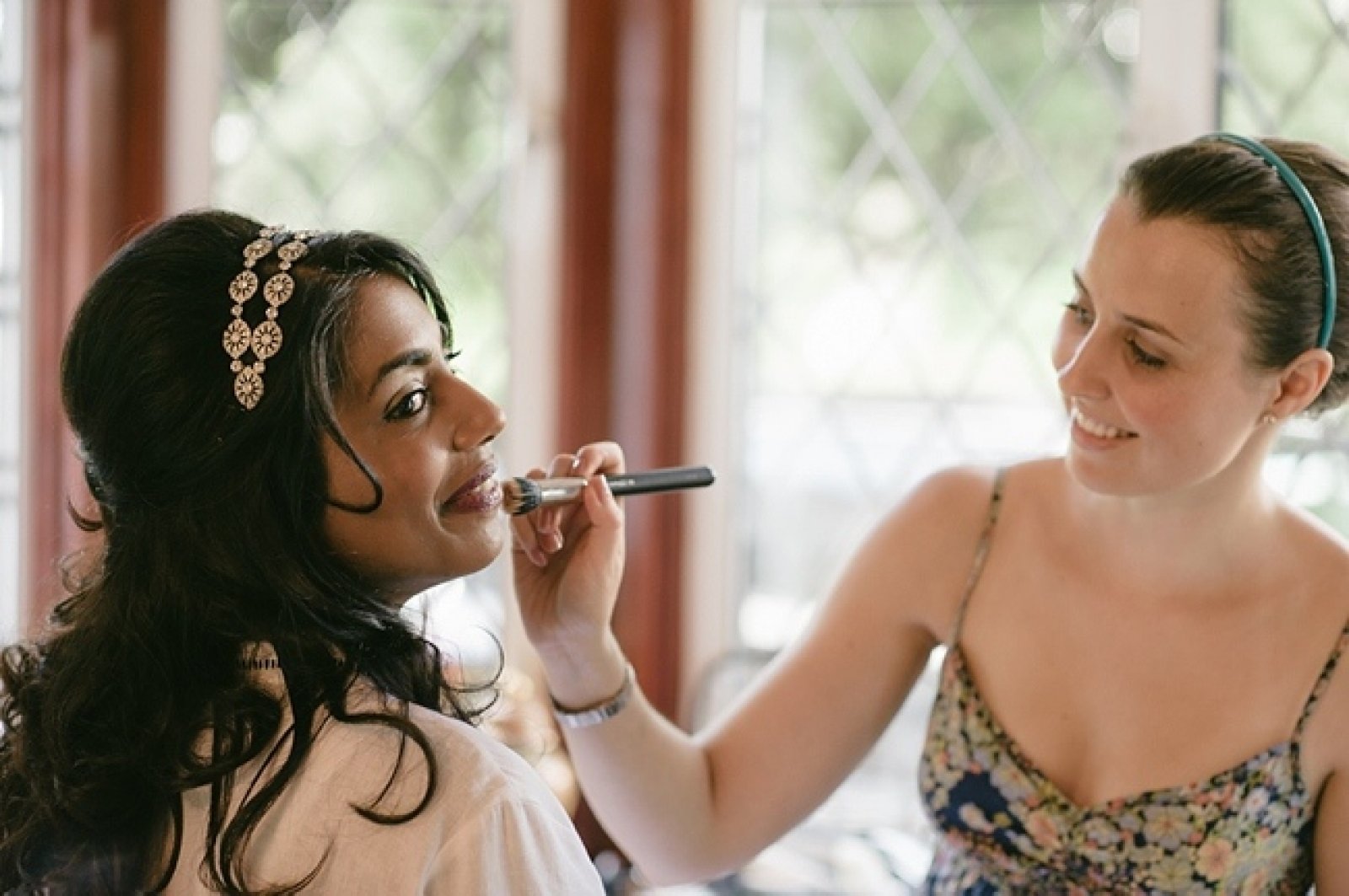 Blusher is by far my favourite product to transform a face and bring it alive with colour. Blusher can sculpt a face to look less round and do the reverse (depending on where you put it) I suggest using at least 2 different blusher colours to Create a more natural looking flush. The cheeks don't have just one colour so a peach and pink work well together but everyone's skin tone and eyes/hair colour is different so choose tones that complement your colouring and work on harmony with your overall look. Some favorite blushers of mine are Nars 'orgasm, Bare Minerals 'laughter' and Laura Mercier 'lotus pink'.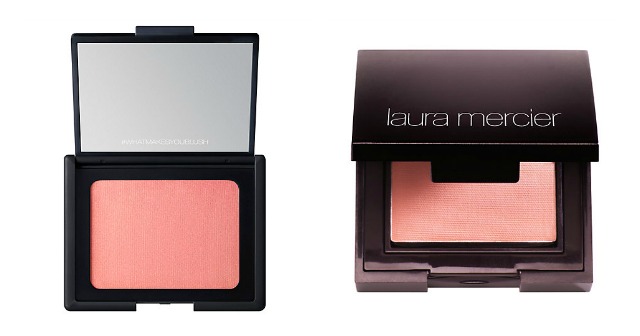 Jenna is a professional makeup artist based in Brighton, with 10 years of experience working in Film, Editorial, Fashion and Bridal Make-up. If you'd like to contact Jenna to discuss your own wedding you can do so here.