Low Maintenance (but incredibly lovely) Wedding Hairstyles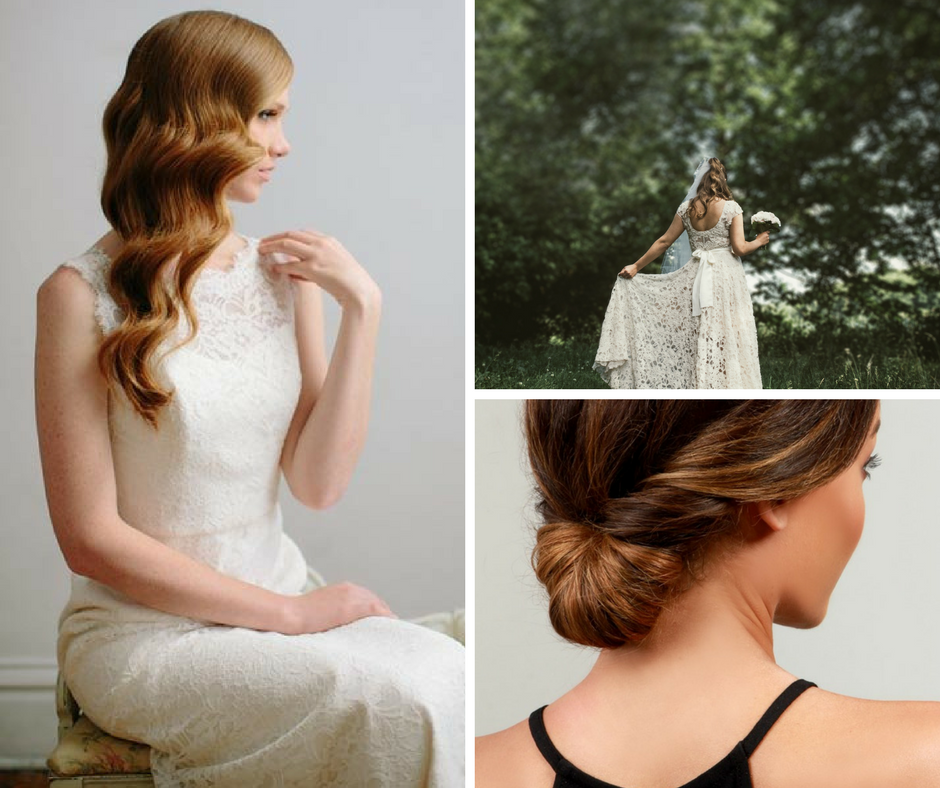 Getting married is such an exciting and joyous occasion and every bride wants to look and feel beautiful and hair is a big part of that. However, on the big day time might be limited, hair stylists not on hand, or costs to be cut. The solution? Low maintenance wedding hairstyles that are as beautiful as they are easy to create and manage! To lend a helping hand, we've made a list of our favourite low maintenance styles that we know you'll absolutely love…
1.

The half-up half-down hairstyles
The half-up half-down style is perfect for any Bride wanting something that's equal parts beautiful as it is simple. It's the best of both styles with eye catching details on top and elegance below. You're truly spoiled for choice when it comes to the different looks with this style – intricate braids, boho twists, chic top knots, and messy buns are just some of the many options that can be explored with this versatile and pretty style! To go give you more of an idea on how to achieve this look check out the below tutorial on how to get an seemingly effortless yet beautiful twisted crown braid half-up half-down style.
2.

The Pony Tail
The pony tail is probably the lowest maintenance of all wedding hairstyles. However, don't be fooled! Just because its low maintenance definitely doesn't mean it can't look classy and elegant; in other words, it can be the perfect bridal hairstyle. Loose, tight, straight, curled, and waved are all different ways to style your pony tail to make it unique to the look you're after. Adding different coloured ribbons, bows, or shiny clips can give your pony tail that extra bit of bridal glam depending on the style you want to achieve. We've linked below a pony tail tutorial that we love and that's really easy to follow.
3. The Classic Bun
The Classic Bun is a wonderful choice for wedding hair; a hairstyle that embodies elegance, simplicity, and timeless chic. A bun keeps everything in place which means you don't need to be worrying about your locks going astray on your big day. Best of all? This timeless look is so easy to achieve and it's easy to add personal touches to make the style unique to you! For some tips and advice (and some further style info) check out this fab article on how to upgrade your bun.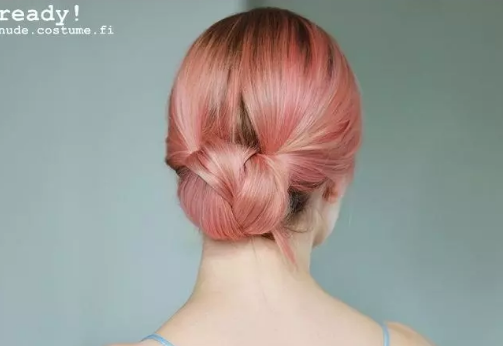 Credit...lily.fi
4. Hollywood Waves
After a wedding hairstyle that's worthy of Oscar glory? Hollywood waves are the perfect style if you're after a glamourous look that's incredibly effective (and SO easy to achieve). These waves are perfect if you're embracing an old Hollywood or vintage theme on your big day as they're a fab way to tie the whole theme into your look. This style is ridiculously easy to create with just a curling wand or straighteners and some hair spray! Check out the video we've attached to see exactly how this stunning low maintenance bridal look is achieved.
source...Bridal Guide
5. The Loose Waterfall Braid
Fit for a princess, the loose waterfall braid is a bridal hairstyle that's eye catching, easy, and gorgeous. This soft and romantic style is perfect for a bride after a more boho look that is still really impressive. Despite sounding a bit technical and daunting it's actually a hairstyle that's really straight forward to achieve. A fab way to make this look even more beautiful is to weave some pretty ribbons throughout or by wearing a flower crown on top to accentuate the delicate shapes of the braid. Have a look at this great tutorial on how to achieve this look.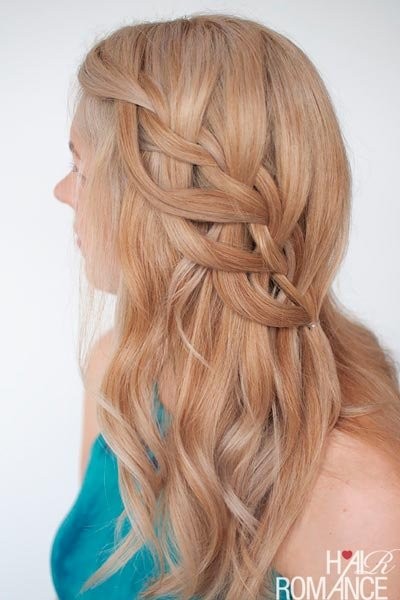 credit...Bridal Guide
6. The Simple Chignon
Romantic and elegant, the simple chignon is a wedding hairstyle which is as utterly beautiful as it is low maintenance and easy! As a much loved style, this look has proved popular amongst celebrities such as Emma Watson, Eva Longoria, and Selena Gomez. This look is incredibly versatile which makes it the perfect choice for a modern bride whether she's the look she's trying to achieve is glamorous, traditional, or boho! Check out the stages on how to nail this beautiful style below.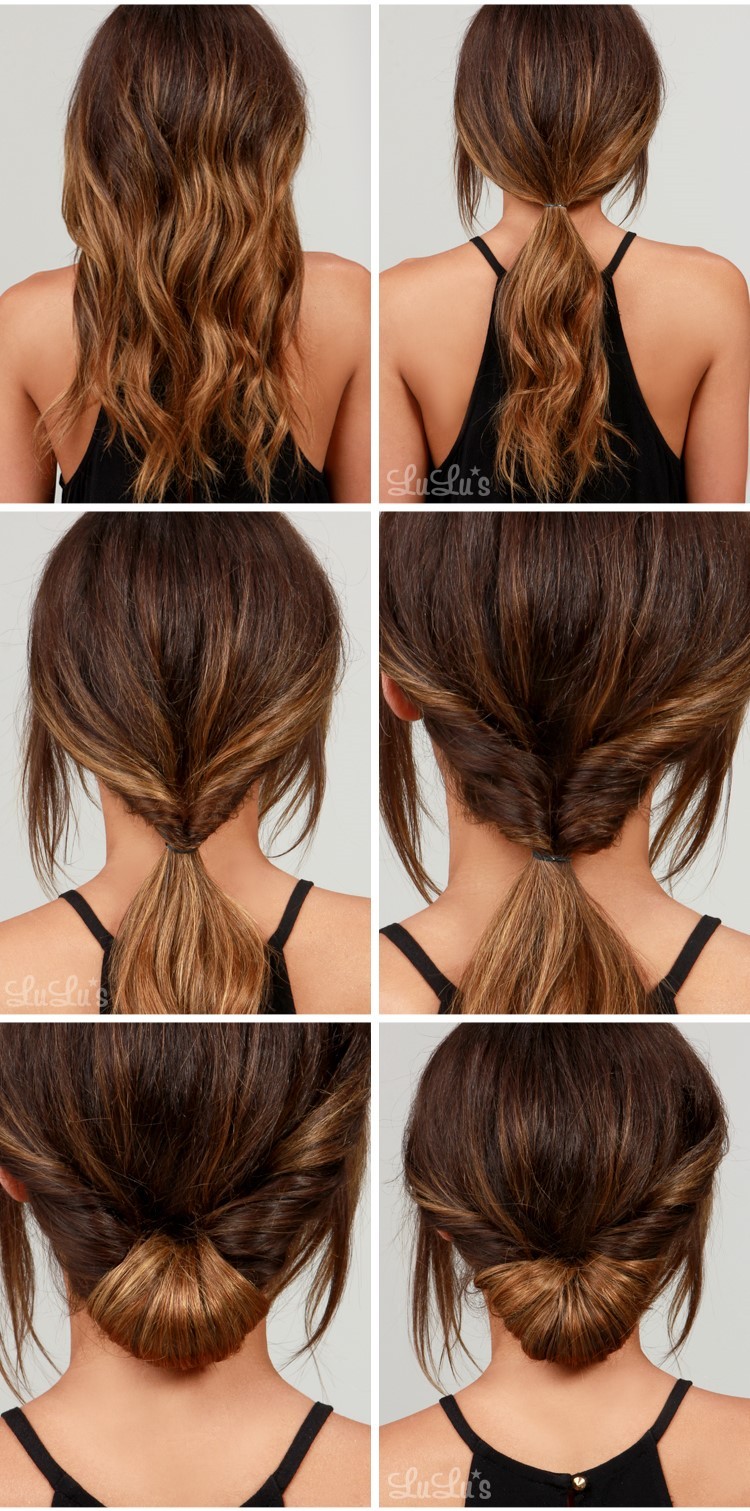 Credit...Lulus