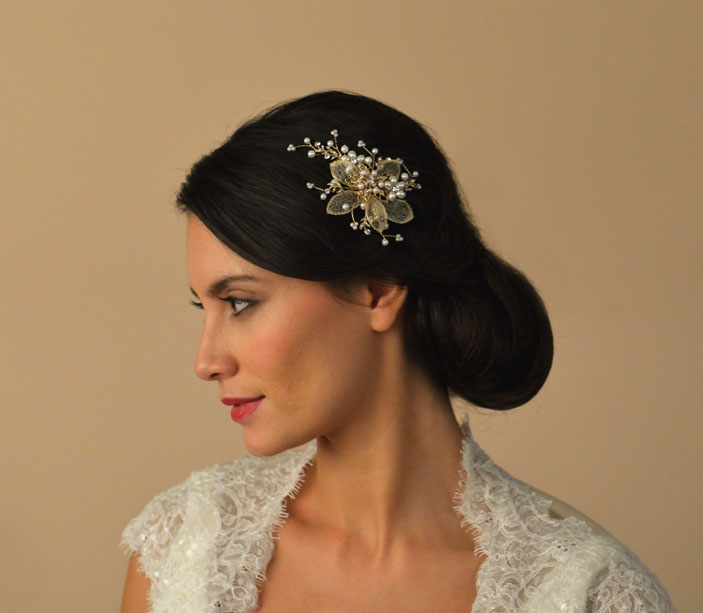 The Ultimate Guide to Bridesmaid Accessories
---
Whilst having the bridesmaids and flower girls in matching ensemble has long been the trend in weddings, we have experienced a significant increase in brides going down the non:matching route this season, with strong indications that this trend is set to continue well into 2015. Mismatching is in, allowing you to tailor your bridesmaids' look to suit their personalities. Even if mismatching the dresses is a stretch too far, this trend can be mirrored in the accessories you choose. Below are my top tips to make the accessories you choose work for your bridal party.

Maid of Honour

Did you know that it is an old tradition for the Maid of honour to wear the same colour dress as the bride? (think Pippa Middleton at the royal wedding) Whilst this may be a tradition too far for many brides, an alternative would be to have her wear a similar headpiece with a similar arrangement to your own, or a pendant form of your own statement necklace. If your bridesmaids and maid of honour are wearing the same dress, a nice way to subtly differentiate between the two is by choice of accessories.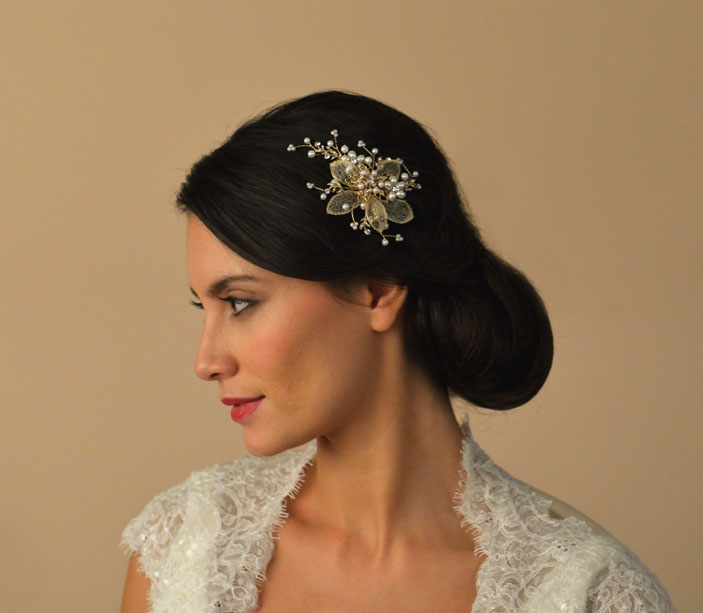 Flower Girls

Choosing a headpiece for the younger members of your bridal party can be tricky; from fidgety toddlers to fine hair issues, a piece that a young wearer feels comfortable enough in to not pull it out at every given opportunity is a must. Always take into account the weight of the pieces versus the thickness of the wearers' hair; the thicker the hair, the more weight it will be able to hold without slipping out. For this very reason we do not recommend combs for the youngest members of the bridal party as they are more likely to fall out; an alternative would be a clip. For very fine hair (and the smallest, youngest heads!), we find that lighter headbands with a delicate side detailing work well.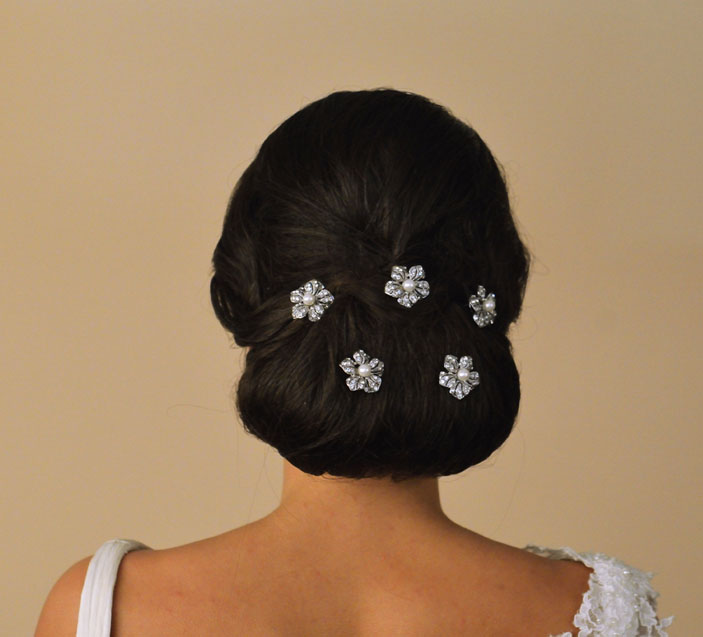 Adult bridesmaids

Picking hair accessories for an older bridesmaid can have its own problems, especially if you have a selection of people with different tastes. Consider a running theme, for example if you have pearls in your piece use this as a starting point when choosing accessories for your bridesmaids. They don't all have to wear the same, but the key to mismatching is to have a common element. Scrapping the rigidity of matching also allows flexibility in choice to hopefully please everyone. Ultimately remember that this is your big day, you have the casting vote and your bridal party should be supportive of this, especially as you are footing the bill!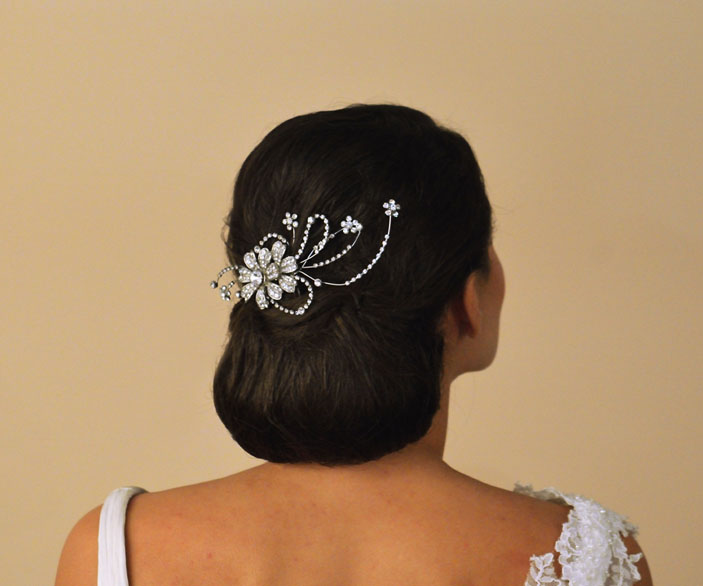 If you are planning a wedding on a budget, consider whether hair accessories or jewellery is most important to your overall look. If you cannot stretch to both, but want to give your bridesmaids a gift on your wedding day, consider purchasing one accessory and wrapping them to present on your wedding day as a surprise. Maybe an impromptu accessory try:on when finding the dresses could give you a good idea of which accessory would be the best gift for each individual bridesmaid, or maybe you are lucky enough to have them all agree on the same piece! Either way, this budget friendly surprise will be well received on your big day.

Whatever you decide on for your bridesmaids, kitting them out can be costly. If you are buying a few pieces from one retailer, ask for a discount.