Wedding Shoes - Tips for Top Tootsies!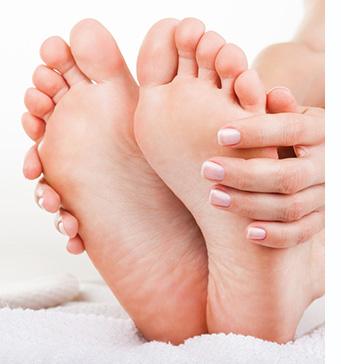 Bridal Shoes

You will spend most of the day on your feet; walking down the aisle, having the photos taken, mingling with the guests and dancing the night away, so it is essential you find shoes that fit well are that are comfortable.
Where to start…

If you've not had your feet measured for years, this is the time to do so. Also, the size and fit of shoes can differ considerably- both between the style of the shoes and the brand.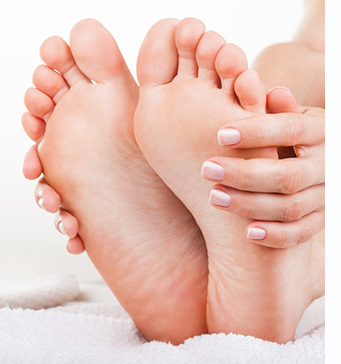 Always try shoes on wearing whatever hosiery you'll be wearing on your big day. Visa versa; do not try on shoes with hosiery if you won't be wearing tights or stockings on the day. If you are wearing open toed shoes then try to avoid wearing tights or stockings, it will look much better without.

Brides often choose wedding shoes made of satin or silk. They can be specially dyed to coordinate or compliment your dress material and can be adorned with crystals, beading, embroidery, etc to match the dress or your accessories.

Some companies will make bespoke shoes from the exact dress material but make sure to check delivery dates. The last thing you want is a perfect pair of shoes arriving months after your wedding!

Fabrics such as satin and silk have no 'give' in them. This means they will definitely need breaking in! Of course, soft leather and suede are good, soft options and may be easier to wear if you are worried about painful feet.

It is very important to wear your chosen shoes to your first dress fitting. Not only will they dictate your posture but if your dress length needs altering, your shoes and height will be a great guide to go by.
Tips for tip top tootsies


Once you have your wedding shoes, wear them in around the house.

If you will be walking on lawns or on a beach then stilettos should be avoided.

A decorated hemline, on your wedding dress, calls for a simpler shoe.

Avoid wearing hosiery with open toed shoes.

Higher heels can aid posture.

Remember your groom when choosing heel height.

Buy shoes in the afternoon, when your feet have warmed up.

When shopping for your shoes, have a pair of pop socks in your handbag- these are really handy.

Check out the returns policy before you commit to buying any shoes.
Your bridesmaids


Bridesmaids may have different tastes in shoes and they may also be different heights. This is something to consider when buying your bridesmaids their shoes.

Bridesmaid shoes should all be the same style, for example, closed or open toed. If they are to be dyed, ensure they are all done at the same time and from the same colour batch, otherwise variations may occur.

It is very important to wear the chosen shoes to the first dress fitting. This, again, will give a great guide to how the girls will look on your big day.
Looking after your feet


The night before the wedding, soak your feet in warm water with tea tree or peppermint oil and use a good foot cream.

On the day stand with your feet together and, whilst holding on to a support, rise slowly up and down on to your tiptoes. Or, whilst sitting down, lift and stretch your legs in a straight line. Hold them in front of you and rotate one foot at a time, slowly drawing a large circle with your big toe. This will help to keep the circulation of blood flowing and should help with any aches and pains.