Devotion Dresses: The Modern Way to Order Your Wedding Dress Online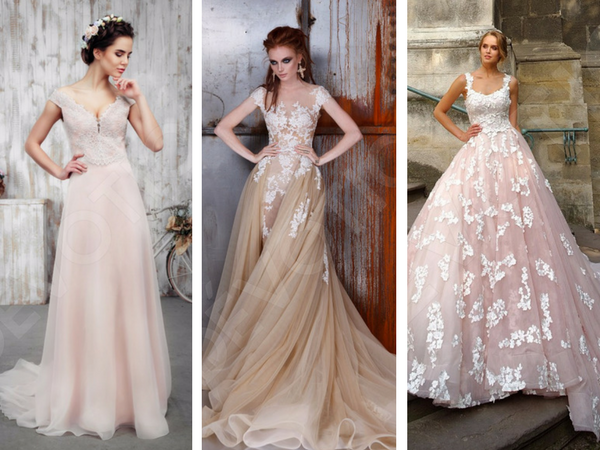 Looking towards the new year, we wanted to introduce our readers to more than just the latest wedding dress trends. So we decided to provide a fresh insight into the recent developments in the wedding dress manufacturing industry by doing a little research into some of the amazing dress creators that have only recently entered the market.
Our research turned out to be more time consuming than initially anticipated, as the wedding industry is of a rather traditional nature with the wedding dress shopping experience being largely an in-store one. Looking at online only stores specifically, most of our results led us us to China-based online stores that had a tendency to offer knock-off products of low quality. After a fairly long trawl through the internet, we came across a newly established company called Devotion Dresses.
Essentially it is a European company with its head office located in Prague, Czech Republic – the 'Heart of Europe' as some may refer it to. The company focuses on manufacturing wedding and evening dresses and offer it's customers tailor-made dresses for a more affordable price. With all of the dresses being sewn from scratch, it means the company does not hold any stock, so it's important to remember that when ordering a dress you'll need to allow an estimated manufacturing time of one month.
Within their vast range of dresses they cover all the latest trends, some of which we've listed below along with some gorgeous examples.
Sheer Corsets
Perfect for the spring and summer seasons on it's own or peeping out from under a fur bolero in the autumn and winter months, sheer corsets are a wonderfully dainty and delicate addition to your wedding dress. It's also a great way to give a sophisticated and classy look an edgy spin.
The sheer corset can be seen on every style and silhouette of the wedding dress, from the princess to the A-line. Here, we picked out some of the most interesting pieces for you.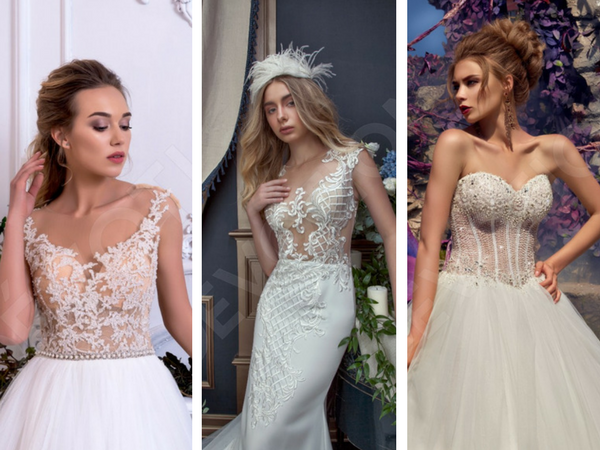 Classic Silhouettes
You can never go wrong by opting for a classic silhouette! Always fashionable, sophisticated and romantic, it really is a timeless choice.
Statement Bows
Bows are a wonderful way to give your wedding dress a statement without going overboard. Plus, with them being a key trend for wedding dresses in 2018, it's a style worth jumping on. A bow enables you to underline your waistline and bring out a unique touch to your look. The size and colour of the bow depends on your personal preferences, but here are some of our favourites.
Detachable Sleeves
The detachable skirt was the biggest trend of 2017. Being able to wear one wedding gown as two outfits is becoming increasingly popular and 2018 is the year of the sleeve transformation! Sleeves can be considered as one of the most important accessories of the wedding look and now these designers are giving you the opportunity to wear a dress of your dreams in two different ways.
Pastel Colours
Pastel coloured dresses are great news for brides who are not fans of the whole white dress tradition. Nude and pastel colours are taking the international fashion world by storm this year and the wedding dress industry is not an exception. Pick your favorite colour and create a bold look for your special day!
Wedding Trousers
Think outside of the box and wow everyone with your unique wedding outfit! Wedding trousers are the hottest trend of 2018 and are set to rival traditional dresses. Be fashion-forward and style your unique wedding trousers with a corset or a top!