SAFIRO's Sun-sational Outfits: Bespoke summer wedding guest fashion
Wedding season is upon us; the search for the perfect summer wedding guest dress starts now.
Whether heading to a traditional wedding or going to something a little more modern, sustainable luxury brand, SAFIRO has something just for you. This summer, they've got you covered, from lightweight gowns to floral dresses. Find that dress that pops and ticks all the boxes, be the best-dressed guest at your next event! Grab your cup of coffee whilst we spoil you with their endlessly stylish options.
Stunning outfits to suit your wedding venues
Whether the wedding takes place at a gorgeous seaside venue, a charming garden setting or an alluring historic castle, there are many options
Are you attending a venue with a beautiful sea view? Don't be afraid of pastels; choose a dreamy pink, mint or pastel yellow like SAFIRO's AQUAMARINE FLORAL LONG SKIRT and AQUAMARINE FLORAL TOP to complement those beachy vibes. Or why not select SAFIRO'S signature kaftans, Larimar Turquoise Silk Kaftan with Peacock embroidery or Sunstone Rose Kaftan with gold flowers They are the ideal marriage of style and comfort!
Are you going to be surrounded by lots of greenery? Shades of pink, white and blue will make you stand out in the crowd! Choose SAFIRO'S CRYSTAL FLOWER DRESS created of shimmery silk crepe with a unique floral print. Pair it with statement earrings and a comfortable block heel, and you are good to go!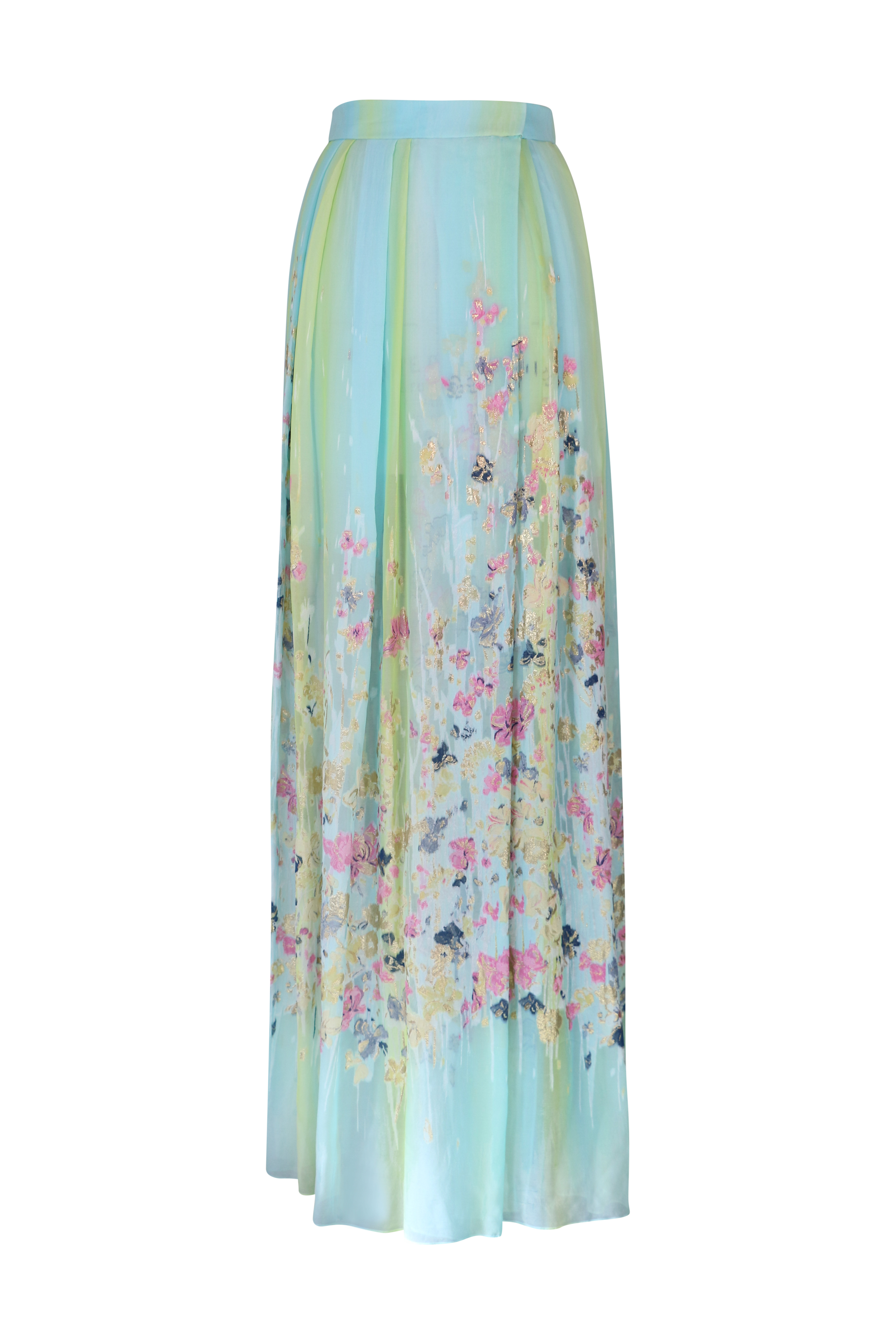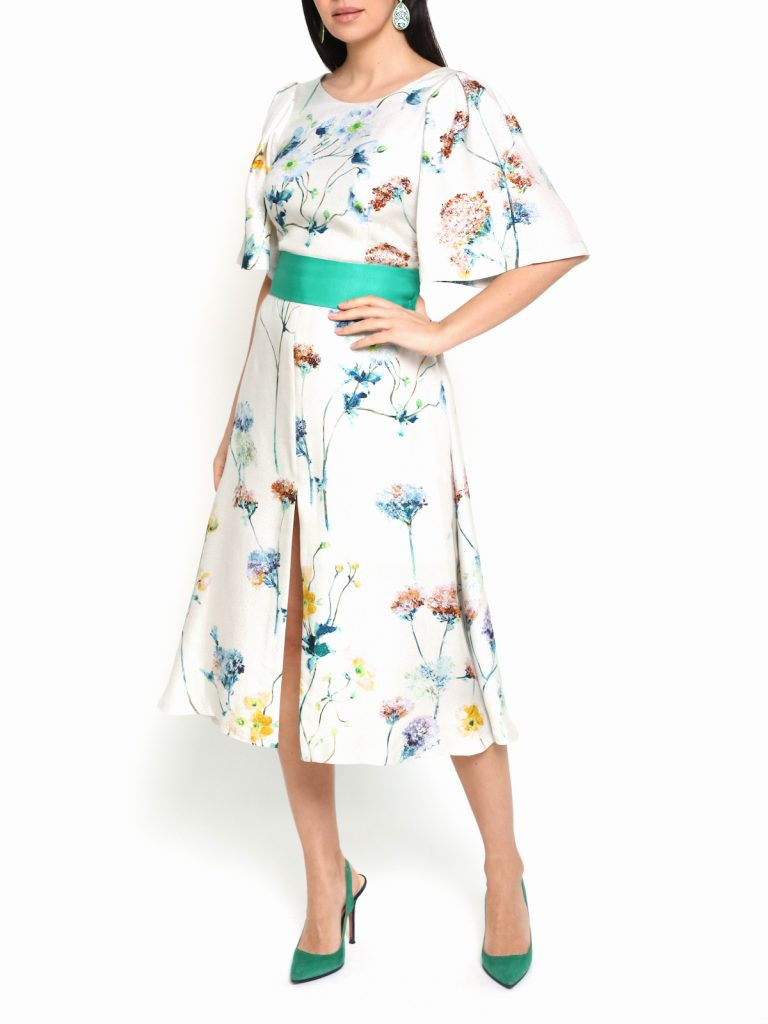 Aquamarine floral long skirt, Aquamarine floral top, Crystal flower dress
The Best Summer Wedding Guest Dresses
Elegant
A one-shoulder dress is always a good idea for a summer wedding. SAFIRO'S AZORE PEACOCK DRESS is the perfect one-shoulder dress as the transparent back gives an illusion of a one-shoulder dress without compromising on comfort. It will keep you cool, comfortable and make a statement with the beautiful bespoke peacock embroidery detailing on the back. Pair it with the PEARL EVENING COAT and SAFIRO AZORE PEACOCK BROOCH to take your outfit from an elegant day look to a glamorous night look.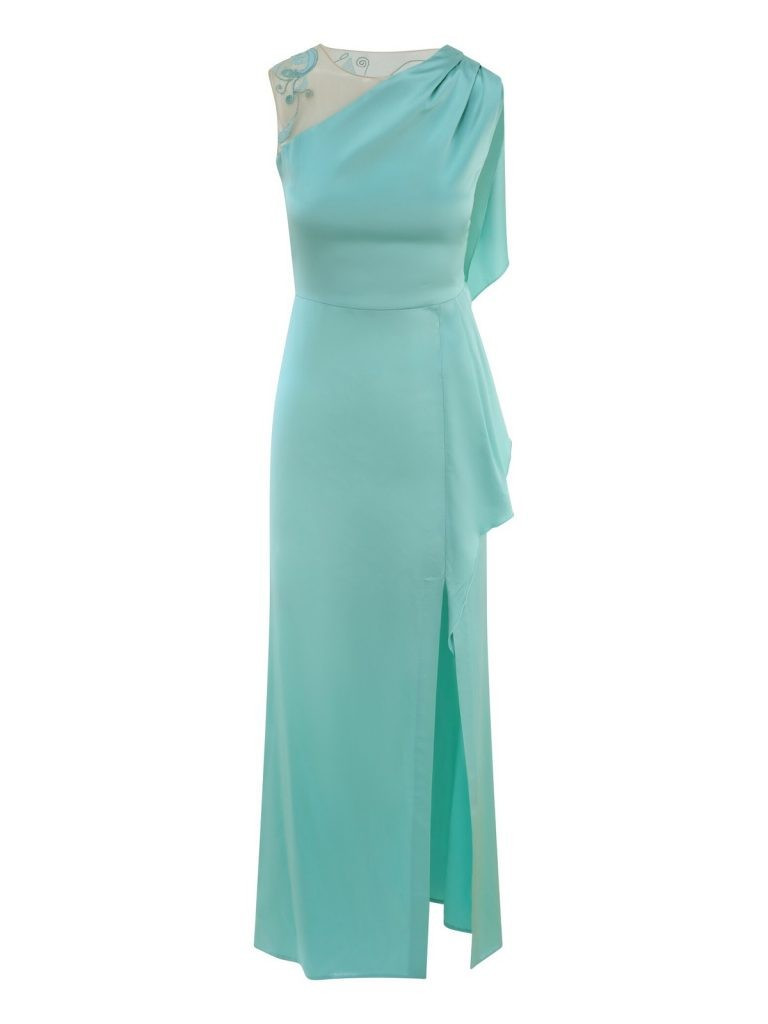 Feminine
Are you heading to a beach wedding and need an outfit that is stylish and comfortable? SAFIRO'S signature kaftans are the ideal marriage of style and comfort. Larimar features a beautiful bespoke peacock embroidery complimented with ostrich feathers to add that extra luxurious touch. Its flattering form lends grace to all feminine figures. For mothers-to-be attending weddings this summer, the flowing chiffon fabric will keep you comfortable and allow freedom of movement so you can enjoy the festivities too!
Fun & Flirty
Are you going to be surrounded by greenery, water and beautiful architecture? It can be not easy to choose the right colours and style for this setting. SAFIRO'S collection is very versatile, so for a villa wedding why not mix and match garments. The rich colours will compliment any background and make you stand out in the crowd. SAFIRO'S INDIGO PEARL SKIRT paired with elegant JADE PEARL TOP is a match made in heaven. Alternatively, opt for our sky blue signature set with Blue Opal Silk Skirt and BLUE PEARL SILK TOP.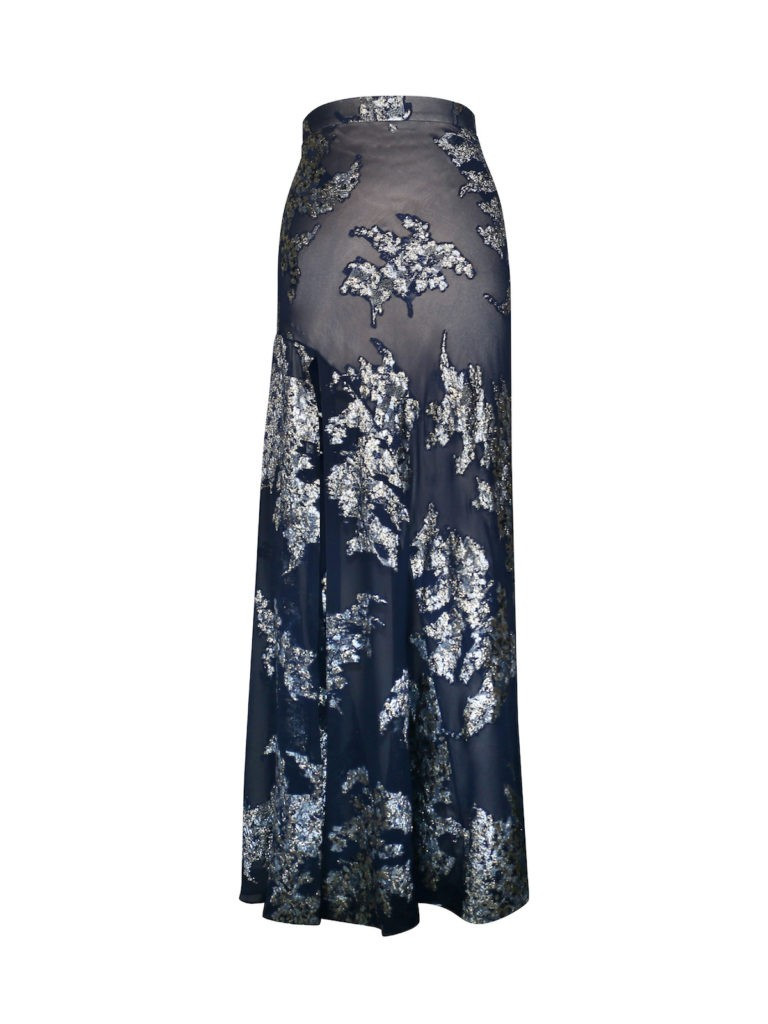 Floral
You can never go wrong with a simple floral print dress. These sweet, fun and flirty designs are perfect for taking you from day to night and can easily be dressed up or down. Once you have your staple floral dress, you can wear it to all of your upcoming weddings! SAFIRO offers a beautiful collection of floral dresses and separates; you will be spoilt for choice!
For a cocktail-style summer wedding, opt for SAFIRO'S CRYSTAL FLOWER DRESS, ROSE QUARTZ DRESS or ROSE OPAL SILK JACQUARD DRESS. The lightweight silk fabric is perfect for hot summer days this wedding season. If you're looking for something for a night event or reception, SAFIRO'S SAPPHIRE DRESS or BURGUNDY CRYSTAL DRESS would be perfect for those summer nights. SAFIRO'S Sunstone floral Kaftan is ideal if you want something more conservative yet leg-baring for those hot summer days. Featuring raised shoulders and silver jacquard flowers; you are guaranteed to make a statement at any wedding.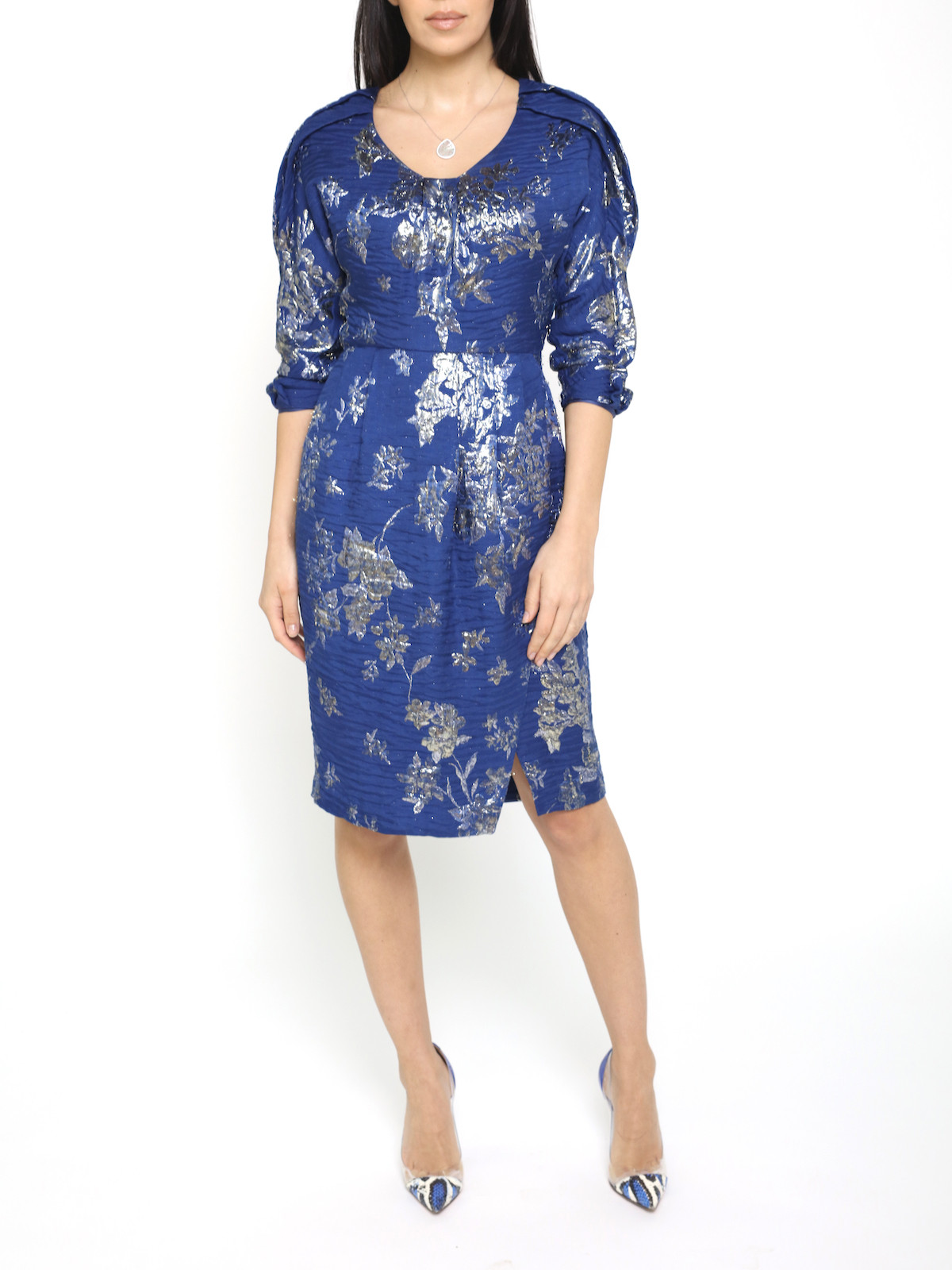 Playful
Not sure if you want to wear a dress? You don't have to! Separates are perfect for summer celebrations. SAFIRO's collection beautifully features garments that can be put together to create the look you are searching for. Pair SAFIRO'S AZORE CITRINE SILK SKIRT with Almond Pearl Top in Mint colour and create an outfit that is playful and statement-making. SAFIRO'S silk tops come in various colours; there is definitely something for everyone. Alternatively, opt for BLUE TOPAZ SHIMMERY SILK DRESS for a summer party look.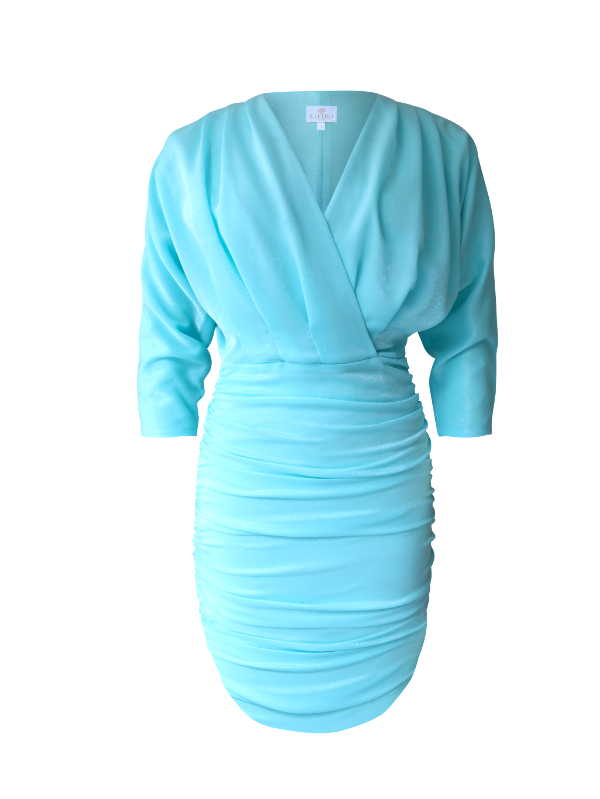 Formal
Traditional venues call for a smarter dress code; pick a slightly more polished style. SAFIRO's collections can be mixed and matched. Why not pair SAFIRO'S Amethyst Light Wool dress. You will get comfortable style and colour without compromise! Opt for Rosaline Light Wool dress for a polished look at a formal wedding during cooler weather. Accentuate your figure without compromising on comfort and brighten up any room!
About SAFIRO
All Safiro creations are masterfully handcrafted locally by skilled artisans in London, using the finest ethically sourced materials.
SAFIRO prioritise fit and functionality over design. All their garments go through a three-stage fitting to achieve a perfect fit just for you.
They offer beautiful bespoke dresses like their AZORE PEACOCK SILK DRESS featuring a bespoke contemporary-style hand drawn peacock embroidery on a transparent back.
You can discover their elegant designs by making an appointment at Nicola Donati Luxury Style Retreat in Belgravia or opt for an online appointment from the comfort of your home.
Together, they'll gather your exact measurements and discern a look focused on your taste, favourite shades, outlook and inspirations. You can contact SAFIRO team via WhatsApp to make an appointment and create a dress that is as unique as YOU!