Essential Accessories For A Dapper Groom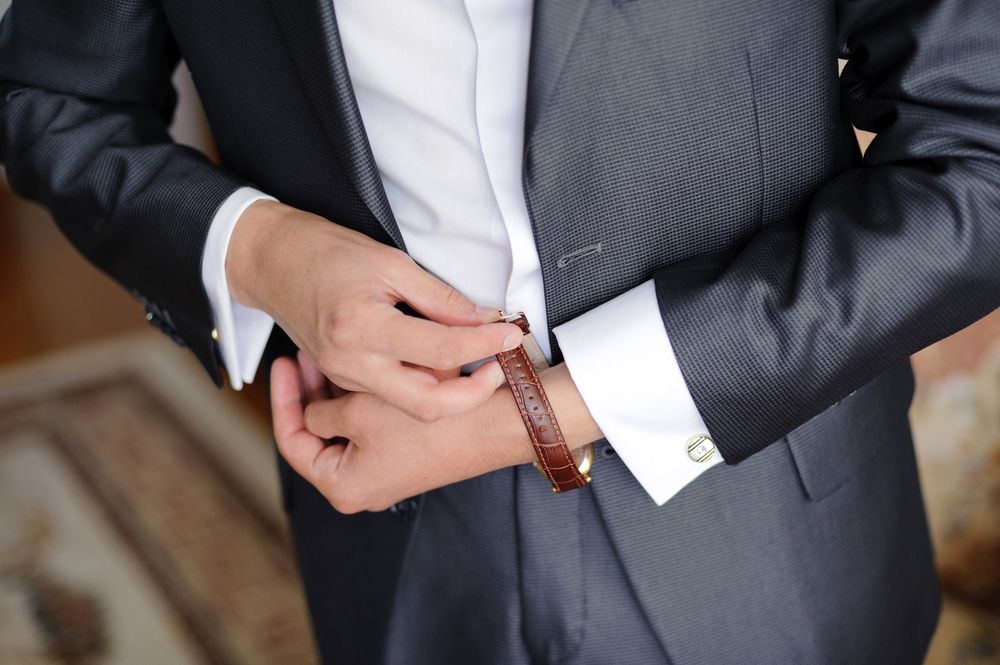 Don't be upstaged by the bride boys, this is your time to shine too! Forget the bland hire suit, ditch the 90s satin neckerchief on a band of elastic, it's time to up your game in the style stakes, and be the dapper groom you know you are inside.
Sophisticated Pocket Squares
The pocket square is a timeless classic and an absolute essential for any groom. Often you'll find that the best man and ushers will be wearing very similar attire to the groom and so will often all have matching pocket squares. Traditionally this has been chosen based on matching with the selected tie or the particularly colour theme of the wedding but because the groom and friends tend to hire their suits together from the same place they often end up with a very unoriginal flat colour that offers very little extra. Rampley & Co specialise in bringing that extra little touch to an outfit on the very biggest of occasions.
They offer stunning patterns and original designs including works of art from some of the finest art galleries in the world. Speaking to their co-founder Elliott Rampley, it would appear that their most popular service for a wedding is adding something truly bespoke. This could be taking an original image close to the groom's heart to print onto a material of their choice (silk is often the chosen fabric) or even getting details such as the date of the wedding hand embroidered onto the corner of the square. As Elliott said, 'it's often all about providing something so special and unique that the wedding party wants to hold onto it for years to come as a momento of the occasion, plus we even find clients continuing to use them on a day to day basis. When planning a wedding you want every detail to be perfect and so why wouldn't the outfit of the groom and his companions get the same level of attention?' Head over to Rampley & Co to find out all about how to fold a pocket square when it comes to that special day!
Best Foot Forward
There's something about wearing a brand spanking ne pair of socks that makes you feel like an absolute boss. And what better day to feel like a boss than your wedding day? Some high quality socks from a Saville Row tailor will make your usually trainer sock clad feet feel like the toes a king. If you're feeling daring, go for a bright colour or jazzy pattern - just be sure to get the cheeky ankle flash shot!
These cute and witty socks would make a lovely gift from the bride to the groom... find them here.
Cool Cufflinks
Add a splash of personality and class to your wedding suit with a pair of cufflinks. Here are a few of our favourite picks from Saville Row tailor Alexandra Wood. Alexandra and her team are renowned for providing an incredible tailoring service as well as top quality hire suits.
Wearing a rich red tie? These silver cufflinks with red stones are perfect...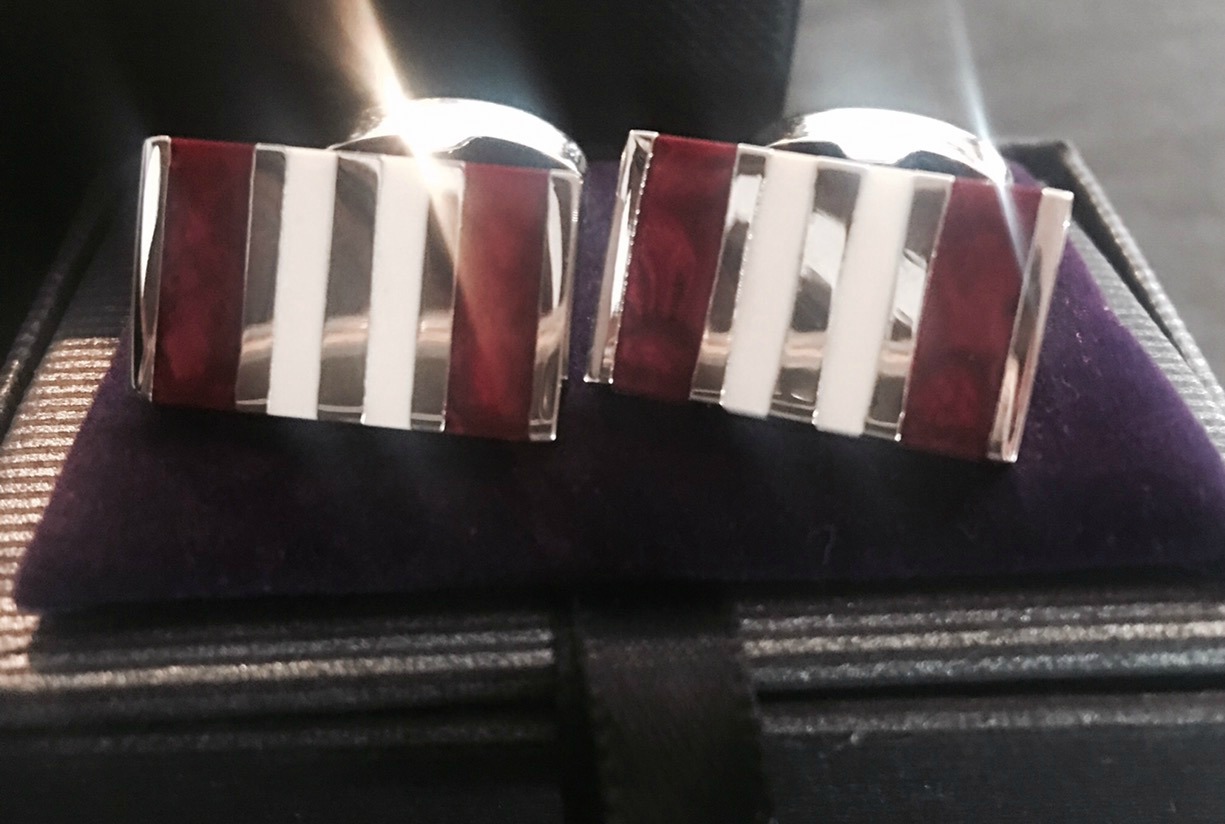 For a clean, classic look our cufflinks from 'Alice Made This' are perfect for simple elegance.
If you're a man of character and are wanting to add some quirk, our moustache cufflinks are ideal.
Don't Be Late
It's the bride's perogative to be late to the wedding, not yours! Pocket watches are a quirky little addition to any groom's outfit, to really give it that little something extra. They can also make special gifts for your groomsmen too, and will always come in useful for an Alice In Wonderland fancy dress party...

Royal London Pocket Watch £114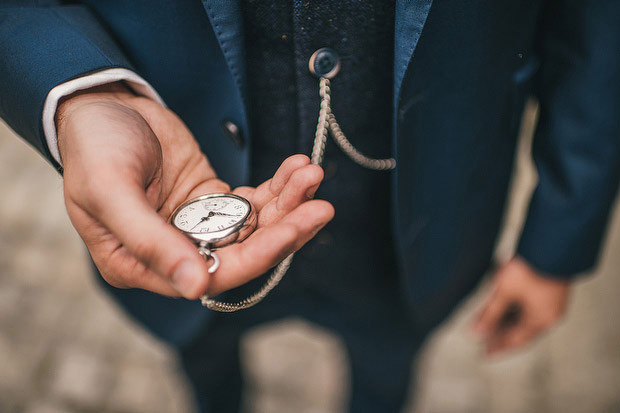 Source: This Modern Love
Click here to check out more groomswear for a dapper groom.