Bridal Accessories - Avoid the Pitfalls on the Road to Perfection!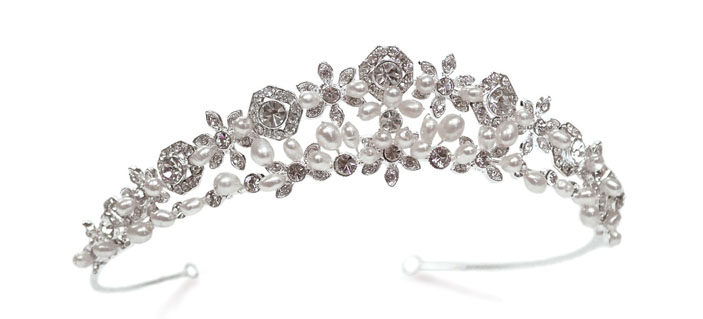 Having already made the big choices for your wedding, the venue, the dress etc., the idea of picking wedding accessories can seem a breeze. However, there are pitfalls to avoid and extra elements to consider to help ensure that your choices are just right.

As a bridal accessory designer, here is my essential guide to achieving perfection:
Headpieces

Probably the most important part of the outfit that guests will focus on after the dress. Whether you choose your dress first or buy accessories to take with you dress shopping, you should consider the balance between dress and headpiece. Whatever adornment you choose should work hand in hand with your gown - there should be a good balance in terms of the style of the headpiece complimenting the gown. For example a traditional gown will need a classic and elegant tiara or hair clip, whilst a more flamboyant dress could suit more contemporary designs such as a side band, and a floaty gown might require a boho style hairvine. Also try to match elements from your dress such as any beading detail or if the dress features pearls. If you are finding it hard to select the right design, ask your bridal store for advice, or approach an accessories company for help and a professional tiara fitting. Remember to consider the hairstyle you are hoping for at the time you buy your headpiece.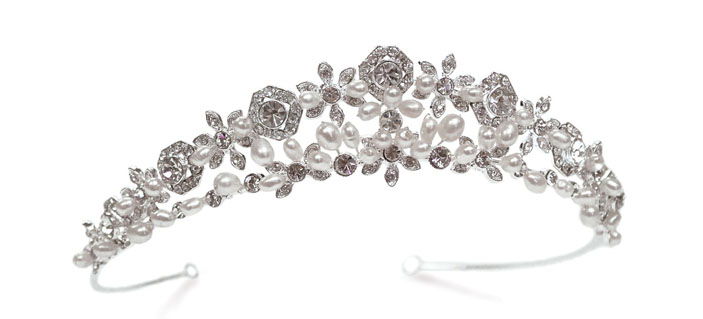 Necklaces

Necklaces can make or break a bridal outfit. Be careful when considering your bridal jewellery not to go over the top. A heavily detailed dress should be paired with a delicate necklace which does not fight with the gown design. A simple dress can mean you are able to go for a necklace with more impact. Remember to consider the neckline of your dress. If you have a one shoulder dress it's best to forget a necklace altogether as it would detract from the asymmetrical line of the gown. A simple curved necklace such as a tennis necklace is the best shape for scoop or straight necklines, whilst a necklace with a drop is perfect with a V - shaped or sweetheart bodice as this will echo the shape of the neckline.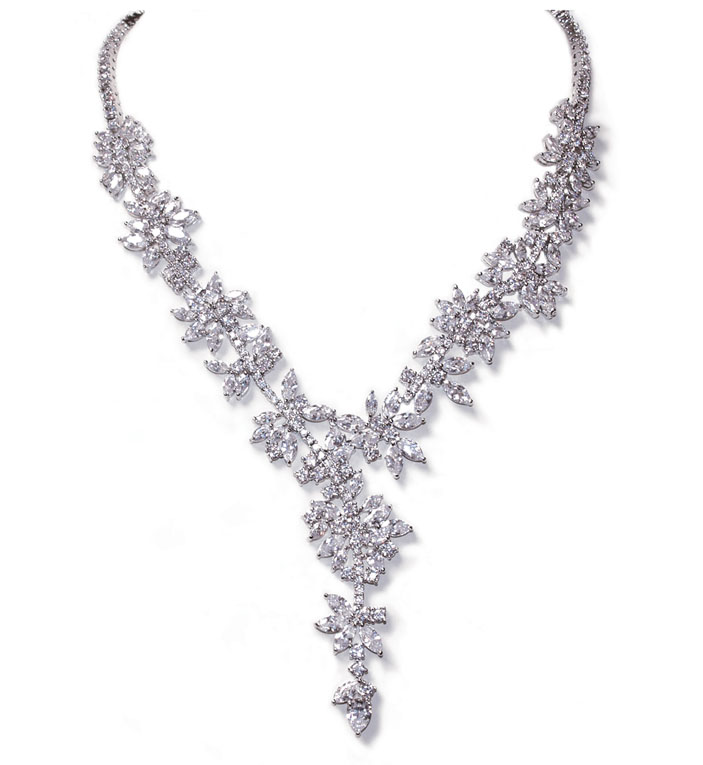 Bracelets

I would always recommend not wearing a watch on your wedding day. Unless it is a very delicate design or an heirloom with sentimental value, watches rarely compliment a bridal look. It's much better instead to opt for an elegant bracelet, but be careful with your choice. Ensure the bracelet has no sharp edges which could snag your dress. Delicate fabrics can easily catch on a jagged edge and ruin a dress just before walking down the aisle. A reputable bridal jewellery designer will always ensure all their bracelets have smooth edges to avoid this happening.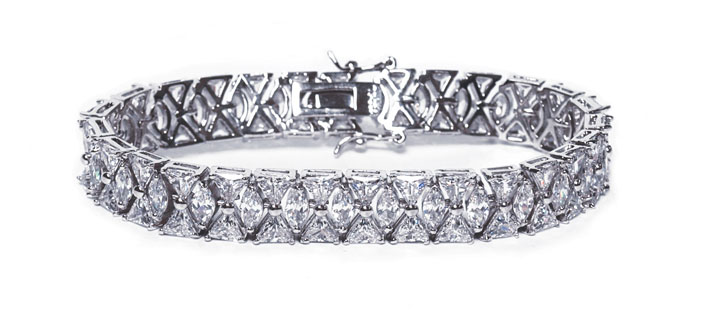 Earrings

Consider all your accessories when selecting earrings. If you have opted for headpiece, necklace, and bracelet it is advisable to go for simple, delicate earrings such as studs or small drops. If you are not wearing a necklace, then you can make more of a statement with drop or chandelier earrings. We are now also seeing a trend for brides choosing earring and pendant combinations which match their engagement rings. This is a fun idea so if your ring is princess cut square, marquise, oval, solitaire, or teardrop there is something to match each ring.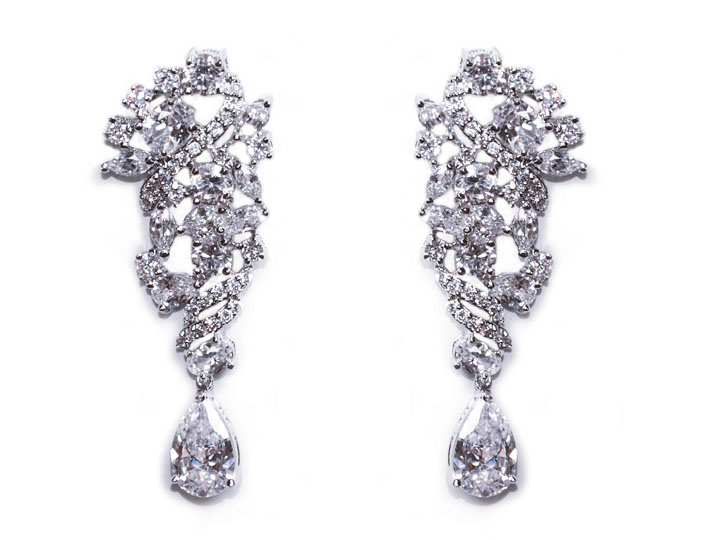 My top tips to remember for accessory shopping would be:


- Scrapbook ideas for accessories as well as dresses to help when the time comes to make the purchase.

- Leave plenty of time to plan this part of your outfit so that you don't make any rushed wrong choices.

- Don't forget the back view. Your guests will be looking at your back for the whole of the ceremony so consider headpieces or combs which look great on the back of your hairstyle or a 20's style low back necklace.

- Always put quality ahead of quantity. Don't be tempted by cheap, poor quality accessories, they can make an expensive gown appear cheap. It's better to have one or two quality pieces than lots of cheaper accessories.

- Be true to your personality. Only choose accessories you essentially feel comfortable and confidant wearing.

- Consider wearability - will you be able to use the jewellery again after the wedding? It's best to choose items you can wear again and again giving you a nice reminder of your wedding day each time.

- Take the time to try all accessories with your dress long before the wedding. You don't want to find out on the day that it all clashes or does not work with the dress.

- Some brides dream of a different look for the evening. If you can't stretch to an evening bridal gown, selecting different accessories for the night can be a wonderful idea. Be clever and select something like a dazzling comb and take a hairstyle down for a very different "evening look".