Secret Spa's Guide to Wedding Hair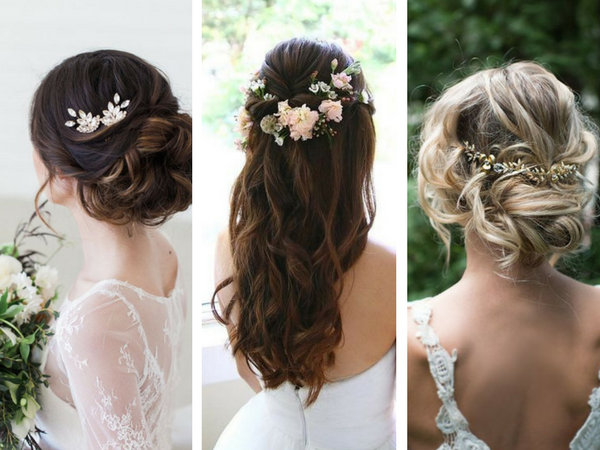 Your wedding hair is one of the final touches to completing your look for your big special day and you'll want to ensure you have a hair stylist booked in that you trust and know can achieve your desired look. Secret Spa shares with us all their tips for getting your hair just how you'd like it on your wedding day.
The Alterations
Start thinking about how you would like your hair to look at least six months before the wedding to allow for growing time. Remember that timeless looks will work best on the big day, so try to avoid going for anything out of the ordinary unless that's your signature style. If you are going shorter for your wedding, be sure to complete this in stages to ease yourself into shorter hair. Consult a specific colourist to work their magic in getting you to the colour of your dreams over the course of the months before your wedding. Ensure you colour your hair around two weeks prior to your wedding day so that the colour has had time to settle in, but the roots haven't grown through. Try to keep up with trims every couple of months – it will leave your hair healthier in the long run, with less split ends.
Image Source: Fab Mood
The Trial
Book your Secret Spa hair styling trial around your makeup trial to check that the looks are compatible. Secret Spa has a whole host of stylists on hand, ready to create the style of your dreams. This could range from soft, tousled Victoria's Secret curls, to intricate and delicate braided up-dos. If you're going for an up-do, make sure to leave it in all day and test it thoroughly; dance around the house and see how well it stays in place. It's important that your stylist strikes the right balance between hold and the natural flow of hair, so be sparing with the hairspray. At the end, be sure to photograph all sides of the hair to ensure it's perfect from every angle.
Image Source: I Take You
The Treatments
Hair masks are your best friend when it comes to getting your hair in top condition for your wedding, so look for products with Keratin and Olaplex to enhance shine and strength. We recommend Kérastase Elixir Ultime Mask Treatments to restore your hair and make it easier for your stylist to work with. Remember that good hair comes from within, and Vitamin B rich foods will help beautify your locks. Focus on consuming fish, nuts, and eggs and treat yourself to a scalp massage in the shower to encourage hair follicles to grow. If you have opted for the added volume from hair extensions, we love the Hairapeutix masks for restoring them to their former glory if you fancy a little boost.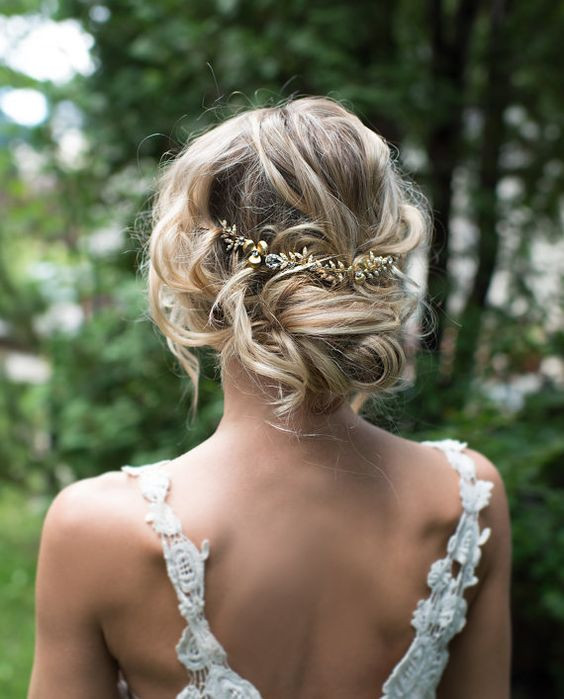 Image Source: Etsy
The Day
If you are having an up-do, don't wash your hair on the day, wash it the day before so that it holds a style better. Use serums and shine sprays, such as the Moroccan Oil Luminous Spray, to achieve flowing, fairy tale locks. We also recommend you try not to touch your hair much on the day to avoid the roots getting greasy.
Image Source: Etsy
Download the Secret Spa app to book in one of their elite hair stylists to come to you in the comfort of your own home, hotel or office. Visit their website to find out more and book an appointment.
Instagram- @secretspauk
For more information contact [email protected]