11 Unique Places to Propose To Suit Every Personality
If there's one thing we love here at Wedding Planner, it's a stunning wedding location to drool over. But, why should incredible backdrops and thoroughly original settings be reserved only for the big day?
A breath-taking proposal is sure to sweep you off your feet, and there's no better way to make sure yours is completely perfect, than by picking the destination of your dreams. Why not start your journey into marriage as you mean to go on, by taking inspiration from this collection of the most creative locations to pop the ultimate question?
For the traditionalists…
Grotta Palazzese Restaurant – Polignano a Mare, Italy
With the crashing waves of the Adriatic Sea mere metres from your table, an intimate meal in the enchanting Italian restaurant Grotta Palazzese is sure to set the mood for love. Built into the atmospheric grottos of Italy's south east coast, a table in this magical venue will appeal to all true romantics waiting to be swept off their feet!
For the thrillseekers…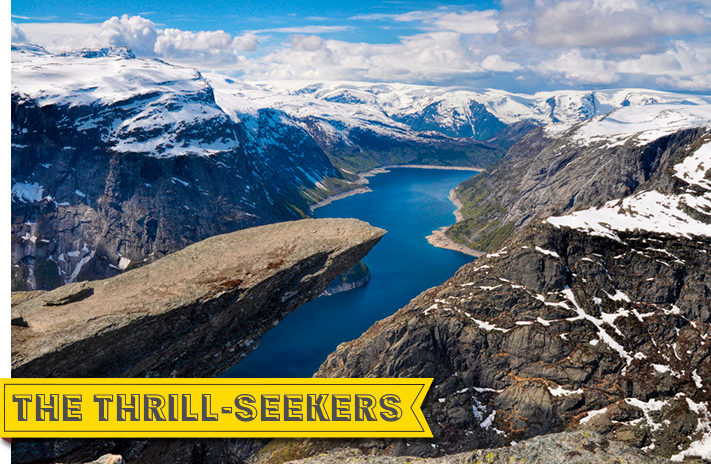 Trolltunga Cliff - Odda, Norway
For a truly breathtaking proposal, Norway's panoramic Trolltunga cliff provides a dazzling setting like no other. A dizzying 700 metres above one of Norway's most scenic cliffs, asking the all-important question here is sure to set any thrill-seeker's heart racing – you're guaranteed to feel on top of the world, in more ways than one!
For the animal lovers…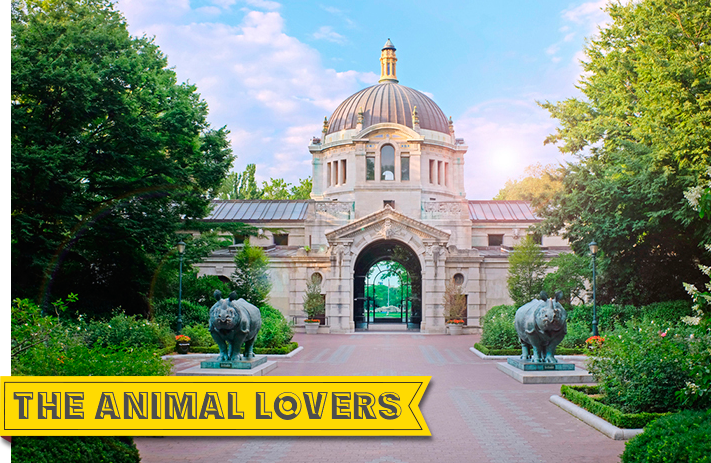 Central Park Zoo –New York, USA
If there's nothing your other half loves more than fluffy and feathered friends, why not pop the question at New York's Central Park Zoo with over 130 species to bear witness to the event? Mark the occasion in style, with the impossibly cute 'woo at the zoo' event on Valentine's eve. On a night dedicated to celebrating the love connections of the animal kingdom, a proposal here is sure to elicit a 'yes'.
For the historians…
Catacombs – Paris, France
Underneath the world-famous city of love lurks thousands of years of history. How about making some of your own, by popping the question in the winding tunnels of Paris' atmospheric catacombs? Private tours and even subterranean dining experiences can be booked through the official website.
For the bookworms…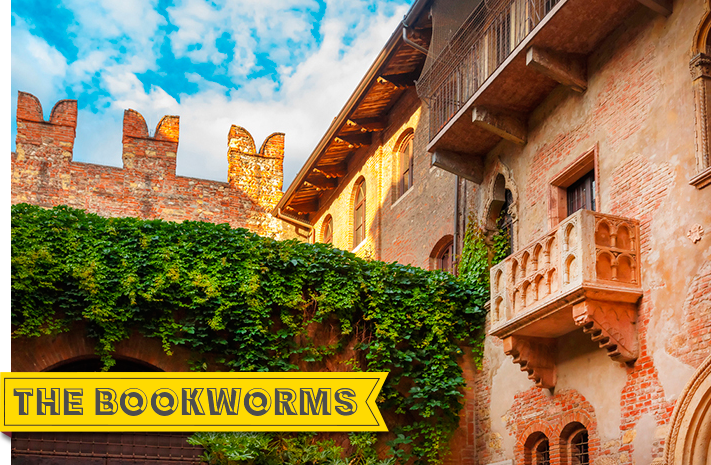 Juliet's House – Verona, Italy
Bring a treasured literary love connection to life by proposing outside Juliet Capulet's house in Verona. The famous balcony that inspired Shakespeare's timeless tale of unbreakable romance, beloved by avid readers around the world for hundreds of years, is available for hire. Why not start your love story here too?
For the creatives…
Theatre at Ace Hotel – LA, USA
This restored 1920s theatre at downtown LA's Ace Hotel is ornate and innovative, having played host to star-studded premiers and arthouse productions alike. The main stage boasts a breathtaking, vaulted ceiling sprinkled with tiny, glinting mirrors. Available for hire through the Ace Hotel, a proposal here will instantly win over any creative soul.
For the geeks…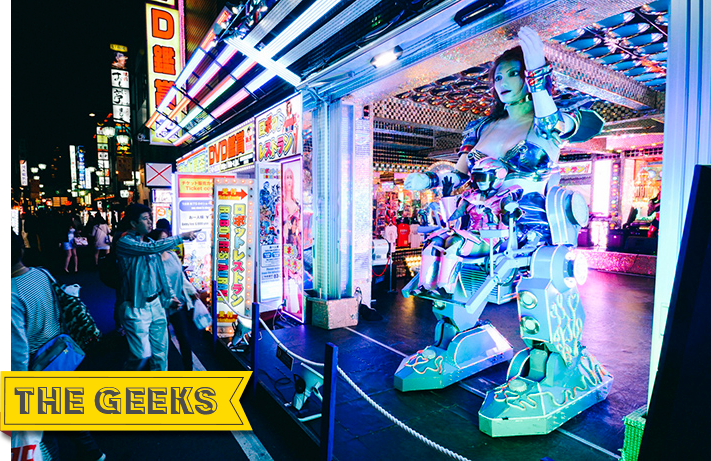 Robot Restaurant – Tokyo, Japan
Lovers of all things techno can't fail to fall in love with (and in) Tokyo's robotic restaurant. An explosion of garish geekery, asking for your partner's hand in these unique surroundings is thoroughly original and indulgently quirky – why not have your robot waiter deliver the ring to your table at just the right moment?
For the grand-gesturers…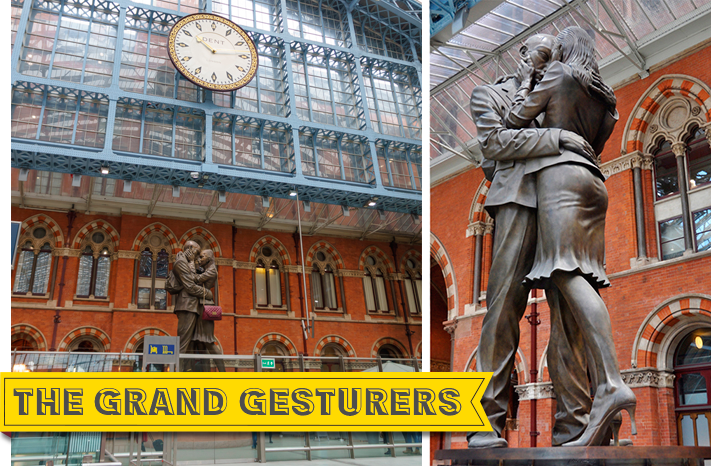 Meeting Place at King's Cross – London, UK
More often than not, proposing is synonymous with grand, sweeping gestures of love. With a nine-metre-high, bronze statue of embracing lovers to hint at romantic deeds, King's Cross St Pancras is practically begging you to get down on one knee and jump straight on the next train to Paris – gestures don't come much grander than that!
For the foodies…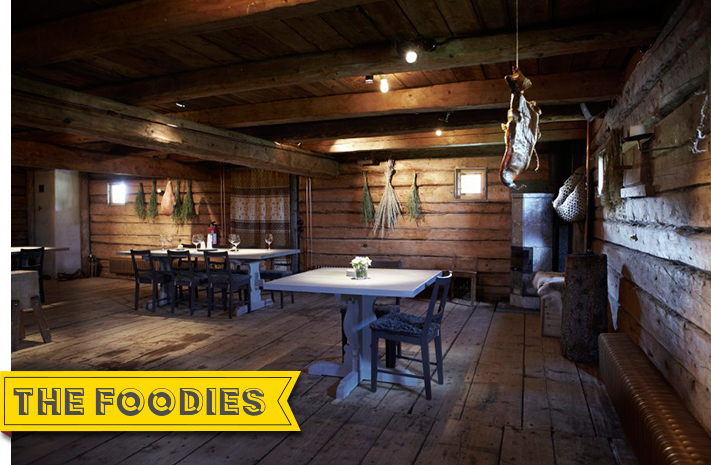 Faviken Magasinet – Jarpen, Sweden
For the food obsessed, nothing says 'I love you' more than a world-class meal. With freshly harvested ingredients and traditional cooking methods all wrapped up in enchantingly cosy northern Swedish surroundings, this restaurant (rated 25th in the world) is every bit as showstopping as the big question itself!
For the adventurers…
Aoraki Mckenzie International Dark Sky Reserve – Mount Cook Mackenzie, New Zealand
If the great outdoors draws you together, what better way to propose than under a dazzling night sky? New Zealand's incredible Dark Sky Reserve provides all the star-crossed ambiance you could wish for, boasting some of the brightest and most beautiful dark skies in the world under which to prove your love.
For the hipsters…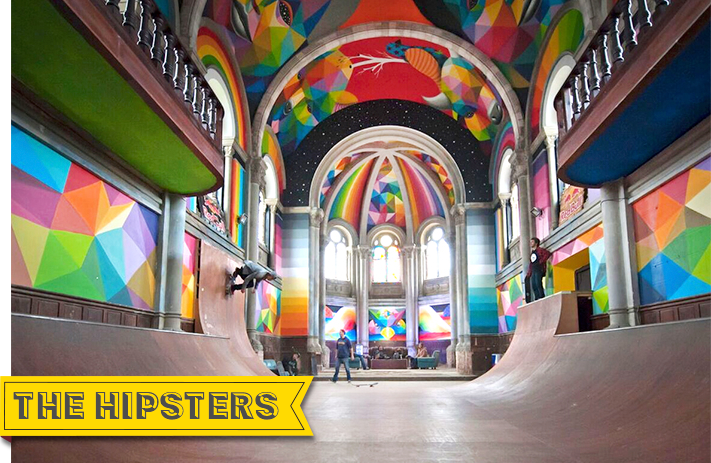 La Iglesia Skate – Asturias, Spain
Asturias' innovative La Iglesia skate park flawlessly fuses atmosphere, passion and quirky design. The bright and intricately decorated interior of this converted church definitely makes for an original setting, with just the right amount of traditional romance to help you get down one knee and ask the ultimate question.
This post is sponsored by DealChecker.co.uk.