Bridal Hair and Makeup: The Expert Tips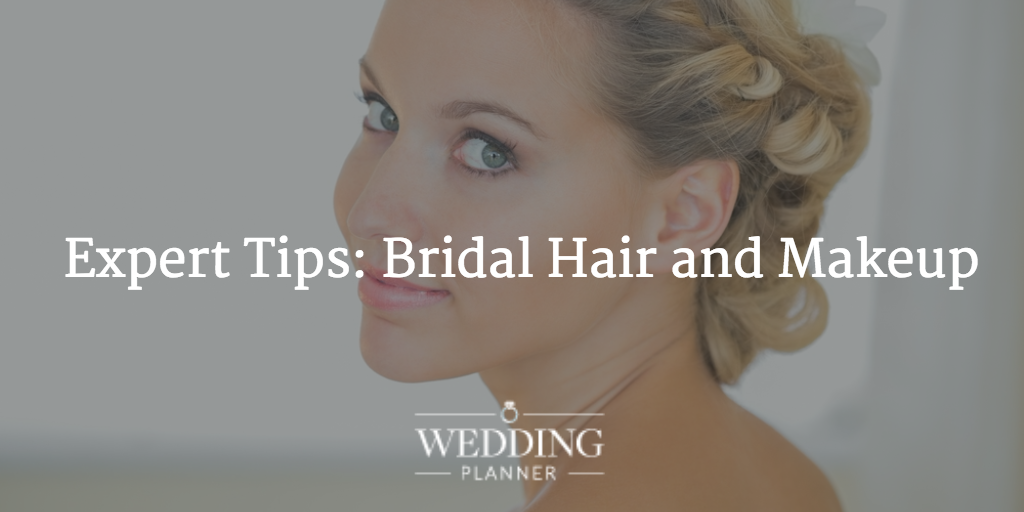 It's your wedding day. It's unlikely that you've ever had SO MANY photos be taken of you. Unless you're famous or a model. It is, therefore, totally understandable that you may be a bit stressed out about looking your all time, most bridal goddess-like best. We are FIRM believers in the idea that the best way to combat this stress, in fact, to hire a pro to fix you up.
Here are some of our favourite pros from around the Wedding Planner website, imparting their ultimate pearls of wisdom...
'Skin is the most important thing in any make up application. No amount of makeup can give you flawless skin. Perfect skin comes from taking care of it and the food you eat. Make sure to always cleanse, remove your makeup at night and moisturise.' Says Lauren Wheeler MUA
Lauren Wheeler MUA
'The most important thing is that the hairdresser knows what your headdress is like, if you're wearing one. We always recommend that a bride-to-be visits our hair stylists first to chat about her choice so that they buy something appropriate for their hair type.' Linda, The Beauty Island Sanctuary
'Fake tan is great, not only can it transform you into bronzed goddess but it also make you look a lot slimmer. However, if not applied correctly, none of this will be noticed, only the stains on your hands and the streaks down your arms. It's an important day, so instead of the DIY tan, spend that little bit extra and have it done professionally.' Camilla J Collins Hair and Makeup
'Have a bridesmaid carry some skin blotting paper in her clutch bag throughout the day. It's great for soaking up excess oil and shine which may result from being hot and flustered. A shiny face never looks good in photos!' Lara, Wedding Planner
'Products such as Gelish, Shellac and Jessica nails are non chip, keep their shine and look natural. Great for people who aren't a fan of the acrylic look but want their nails to look their very best. Having normal polish applied the day before runs the risk of them being chipped by the morning and having a manicure on the morning of your wedding day can be rather time consuming! Gel polishes can be applied a day or 2 before and they will still look as good as new on your wedding day so it is definitely worth the investment.' Camilla J Collins Hair and Makeup

'It's very important to get your hair into good condition before the wedding. Always comb the conditioner through — when you rinse your hair, it should feel squeaky clean at the roots.' Says Linda from The Beauty Island Sanctuary
'Stress plays a huge part in skin outbreaks, both physically and mentally, so steer clear of putting too many chemical ladened products on you skin and also getting yourself worked up. I know, staying calm isn't always easy when planning a wedding but try to keep relaxed by sipping on green or herbal tea which are great for hydration. Green tea also provides loads of benefits from speeding up your metabolism to flushing out toxins and providing nutrients.' Camilla J Collins Hair and Makeup
'Gently scrub your lips with a toothbrush and vaseline before you start applying makeup. It will encourage circulation and eliminate any dryness making you lips look luscious, pink and plump!' Rosie, Wedding Planner
'Always do your make-up in the best possible light, which means by a window, or if there's no natural light, take the shade off a lamp and use the bare bulb. The light will be harsh, but if it looks good in that light it will look good anywhere.' The Beauty Island Sanctuary