DIY Seating Plan and Place Cards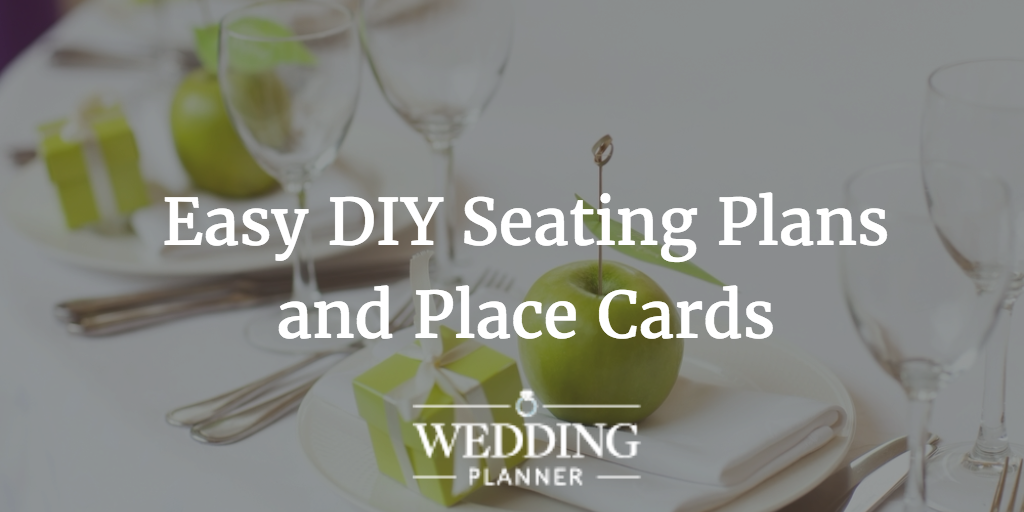 If money is no object there are endless ideas whizzing around the web for the most spectacular and unique of seating plans and place cards. If you have the luxury of using a stylist or venue decorator then the chances are they will have the necessary resources and ideas to bring these elements of your day to life. Alas, sometimes a fabulous wedding day stylist is something we have to forgo if on a tighter budget, BUT that does not mean we have to skimp on some fabulous ideas.
If you have a little poke around the interweb there are plenty of ideas for crafty brides to create their own beautiful place cards and seating charts, but, what if (a bit like us!) your calligraphy isn't quite up to scratch? Here are a few of our favourite finds which are super simple to do, with minimum effort, tools or artistic ability!

This idea is super simple to create, and looks all the more cute for it's free-hand, imperfect lettering. You don't need to buy an actual chalkboard, you can just find a nice big piece of MDF or just some thick card and paint it with magical chalkboard paint (buy it here). Then just grab a piece of chalk and get scribbling! Leave it as it is and stick it on an easel (your venue may well have one) prop it against a wall, or, source a fabulous frame from a charity/vintage shop to give it the wow factor! You could also do this idea in several smaller frames and put them together in a cute eclectic mix!
Another fabulous idea (a Wedding Planner exclusive) is to create a kitsch collection of wine bottles arranged on an old wooden step ladder/shelves (you get to drink the wine first! Wahoo!). Once again grab your chalkboard paint and slap a label sized strip on each bottle, then write on your table lists in chalk. Pop some cute flowers in each bottle to make your display look extra pretty!
 
What would be super cute would be to have your ushers deliver each bottle to it's table once everyone is seated, and have all guests pop a note to the couple inside. On your 1 year anniversary you can smash table 1's bottle and read their notes, on your 2 year anniversary do the same for table 2, and so on! Table plan and guest book all in 1!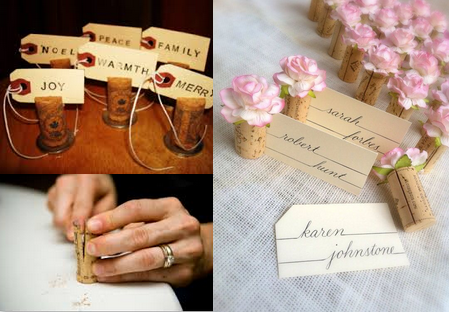 Continuing the wine theme, these corks are a very cheap and easy solution for place cards. There are quite a few variations of these knocking around on the web, and they're available to buy too. But why spend the money when they're made of things you already own! You'll probably need to ask friends and family to save their corks for a while before the wedding (unless you'll get through 100 bottles of wine between now and then!!) and need access to a glue gun. Using a sharp knife cut a slot in each cork, then pop a dab of glue on one edge of your place card and pop it in. For ease of time you could print out names from a word doc on some card (choose a pretty font!) and simply cut it up. Lastly, choose if you'd like the corks standing up or lying down, and if you fancy, glue a little flower onto one end! Simples! Keep your eyes peeled for more cute (and easy!) ideas for some handmade details!