Catering With a Difference - A Wedding Your Way!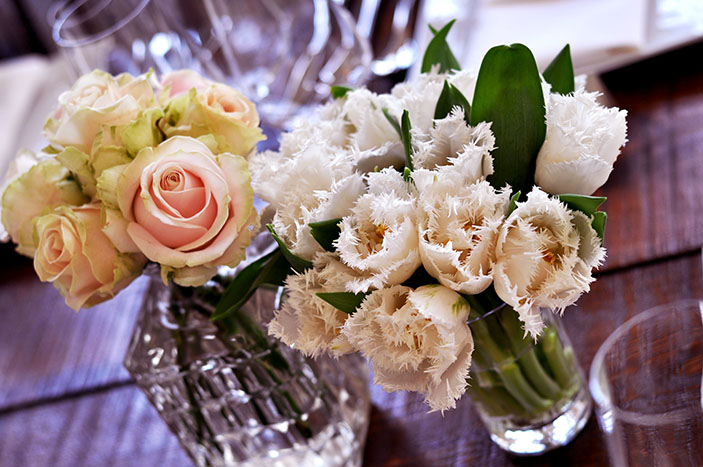 Choosing what style food to serve at your wedding can be a very difficult task. There are so many possibilities that sometimes the easiest option is to serve a traditional three-course dinner. However, if you are looking to do something a little different, don't be afraid to steer away from tradition and make your wedding day unique and memorable.

Here are some of our favourite alternatives to a three-course dinner:


Afternoon Tea

Afternoon tea is fantastic for wedding parties because it is so versatile. Style your table with lots of small jars of colourful wild flowers and herbs. Choose an appropriately coloured and textured tablecloth, yellow or lime green linen for summer and a subtler colour for autumn or winter. Serve a choice of elegant finger sandwiches, beautifully iced cupcakes, plenty of scones with lashings of clotted cream with strawberry jam, some honey lavender macaroons on a bed of fresh lavender and maybe something hot and savoury like mini quiches, small savoury soufflés or delicious homemade Scotch eggs.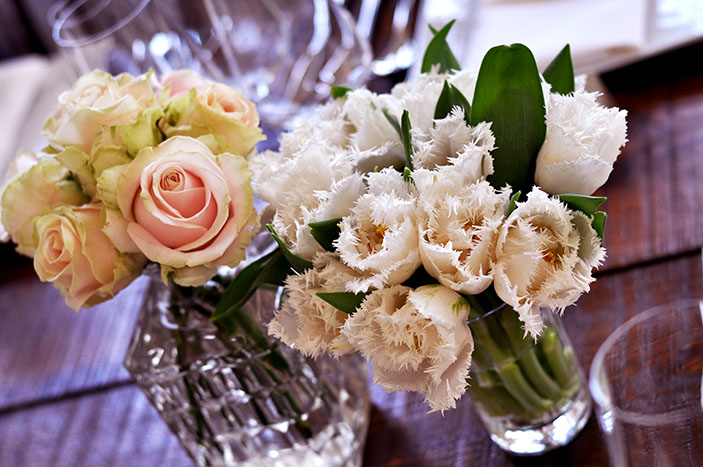 Vintage crockery is in style and would complement this traditional afternoon tea very well. Add in a vintage ice cream tricycle for the children and some colourful bunting, with a game of lawn croquet and you will achieve the ultimate English country garden wedding.

For a more contemporary look, stylish sculptured white flower arrangements, white contemporary china, crisp white linen tablecloths, and staff in cool white jackets which will give you a more modern feel. A white themed menu could include strawberries dipped in white chocolate, white iced cakes and pastries, white finger sandwiches and white lychee and rose macaroons, on a bed on white rose petals.

An afternoon tea suits a smaller budget as you will need less staff and equipment, you can add a lot of your own home made touches therefore leaving you with a little extra to spend on the honeymoon!


Street Food Festival

The country has gone a little mad for street food in the last couple of years with food festivals and markets popping up across London and the UK. So why not hold your own mini food festival? Choose your three favourite types of street food and ask your caterer to theme and recreate your ideas. Throw in a real ale bar or wine tasting bar to create a festival of delights for your guests. Plus this will give you an excuse to do a bit of 'research' and head over to some fantastic food festivals in your area!


A 'Build Your Qwn' Canapé Reception

Whether it's a 'make your own cocktail' bar or a 'build your own' canapé station – interactive food and drink is a fantastic way to get people chatting and having fun. Choose your favourite cocktail and then hire a cocktail barman to teach your guests how to make it. Team this with a build your own blini station where guests can choose from a variety of blini toppings and create their own canapés!


Dessert Bar

Do you have a sweet tooth? Think of your most favourite desserts, ask your caterer to make a mini version of about four or five of each. Present them on some beautiful plates or bowls and create an irresistible dessert station that can be available for the duration of a canapé reception. If you are on a budget then why not invite guests to a dessert competition? Ask everyone to make a dessert, vote for the best and the winner can take home a bottle of champagne!

Whatever you decide to do, make it different, fun and above all else – make it something you love and remember forever!