Theme Your Catering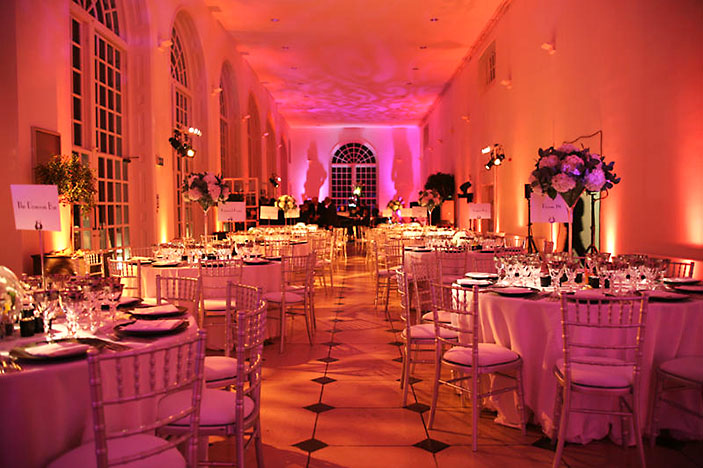 Trying to decide on a theme for your wedding can sometimes be a little daunting. Whatever colour you choose will feature throughout your entire wedding including invitations, flowers and possibly even your accessories so it's important to choose colours that suit your personality as a couple as well as the venue you decide on. The venue is almost always the first thing that is chosen and this can immediately narrow down the colours that will work, for example a bright coloured or patterned carpet wouldn't necessarily work with similar coloured linen. However this doesn't mean you should automatically choose white as your linen colour and in fact we often advise against using it as it can sometimes look quite clinical. If you wanted a neutral colour why not try an ivory or champagne table cloth instead as these colours still create a blank canvas for your colour scheme without standing out too much!

If you can't decide on your wedding theme then why not tailor it around the season in which you are holding your wedding. Whether you are planning a spring soirée or a winter wonderland you can incorporate elements of the season into all areas of your day to create a real synergy between your surroundings and your wedding. You don't have to go wild to make a big impact on the overall look of your event so begin by thinking about small touches you could add to the room and tables.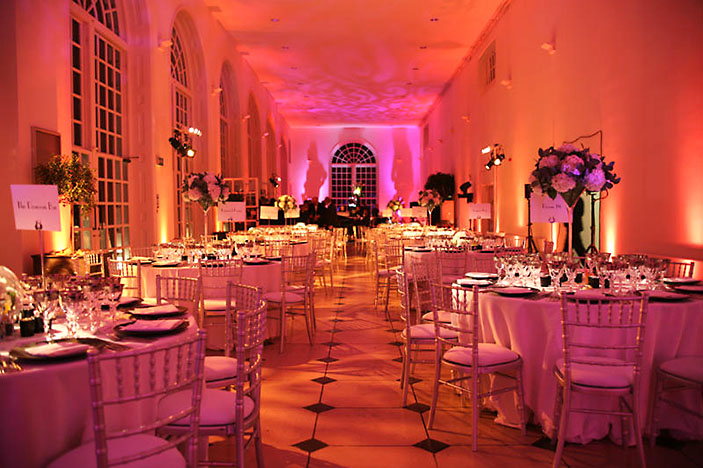 A fantastic way to incorporate the season into your day is to ask your caterer about ways to style your dishes around the season, for instance using edible flower petals on some of your canapés or dishes to add a touch of summer colour to your food.

If you are holding your wedding in the spring or summer then use lots of seasonal vegetables throughout your menu such as young asparagus and broad beans. Not only will this add a lovely touch of spring green to all your dishes but you'll also be getting the best out of your ingredients as they will be at their most delicious around this time. (One thing to bear in mind is that some venues have restrictions on red food and drink, but by replacing things like beetroot with golden beetroot and tomato with yellow tomato you can usually reduce the impact this has on your menu!).

Another great way to bring sunshine into your wedding is to hold part of your day in the grounds of your venue if it has outdoor space. If you are holding your wedding in a venue that has a flower garden you could even ask your florist to incorporate the same flowers into your table arrangements.

If you are having a winter wedding then using bright colours can sometimes look a little out of place so we suggest you use deeper, richer colours, especially if your wedding is in a building with lots of wood as these colours will really bring out the richness of the style. Lighting can also be a fantastic way to incorporate your wedding colours into your room in a very subtle way and will brighten up a venue with white walls.

Above all else make sure you have fun with it! This is the part of the planning process where you can really bring out your personality and make your wedding day truly beautiful and wonderfully unique!