Stag Do Etiquette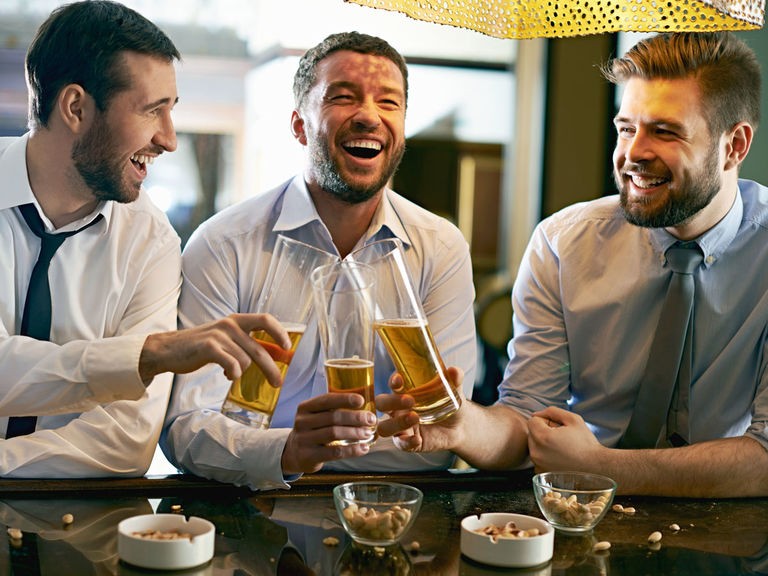 Yes, Ladies and Gents, there is such a thing! The general guidelines are not complicated nor not hard to follow, but well worth bearing in mind when it comes to the shindig. There's just a few golden rules that should be followed wherever possible, so listen up!
Pre- stag
You should get an invite from the Best Man, keep in mind he's got a quite a bit on and he'll want to keep the groom appraised of the stag night planning in which case he'll really appreciate your quick response, so ...
Rule 1 - Respond quickly and let him whether you're available or not.
Rule 2 - Pay your way when required, whether that's deposits, balances, flights, kitty or anything else. When it comes to the wonga, the moolah, the cabbage, the spondoolics don't delay, dawdle or defer on it, it's just bad form and no two ways about it, it makes you look tight. I've been Best Man three times and there are always a couple of chancers who are a pain in the backside about responding and paying their way – and that just makes the whole thing more painful. There's no shame in saying you can't stretch to it at that particular moment – we've all been there, but nothing good comes out of stringing the Best Man (and therefore the Groom) along when it comes to the finances.


Source: The Knot
Rule 3 - Respond quickly to any updates or questions. This just helps the Best Man with managing the whole event. Put yourself in his shoes, managing multiple hairy arsed blokes is never a simple task, the easier you can make it the better and the more you'll be appreciated.
Rule 4 - Let the bestman know ASAP if he's forgotten anything or there's a change in your circumstances.
During The Stag
There are some obvious rules and etiquette but here are a handful that it's recommended you don't transgress...
DON'T:


Get too hammered and become a liability


Cause embarrassment to the Groom or rest of the party


Take your clothes off


Insult anyone from other stags to other people in the vicinity to your host venues


Cross the legal line


Break anything, as with legal that hangover can last a lot longer than the Sunday morning


Make any cultural faux pas


Turn up late / keep the rest of the group / others waiting


Lose your wallet / passport / marbles


Get a tattoo you'll regret


Drink and drive


Social smear the groom or anyone else on the weekend


Bad mouth the bride to be


Go out without brushing your teeth On the other hand -


DO:


Make a fuss of the groom, you're there because you're one of the chosen ones


Have a great time and BE great fun


Respect yourself and others


Thank the Best Man


Pay your way


Party


Post Stag
Once you've returned and started to feel normal again there are a few things you can do that will make you stand out as a classy guest and a shoe in for the next boys' weekend...


Thank the Best Man (again) with a note / text / email / etc.


Write a note to the groom


Remember what goes on tour stays on tour


Make a fuss of your lady, she'll still be suspicious but get in her good books and the next stag weekend might just be easier to negotiate


And feedback to any suppliers so that they can do an even better job for future stags everywhere



This is by no means an exhaustive list but follow this guide for starters and you'll be on the right track.

Have a great time!