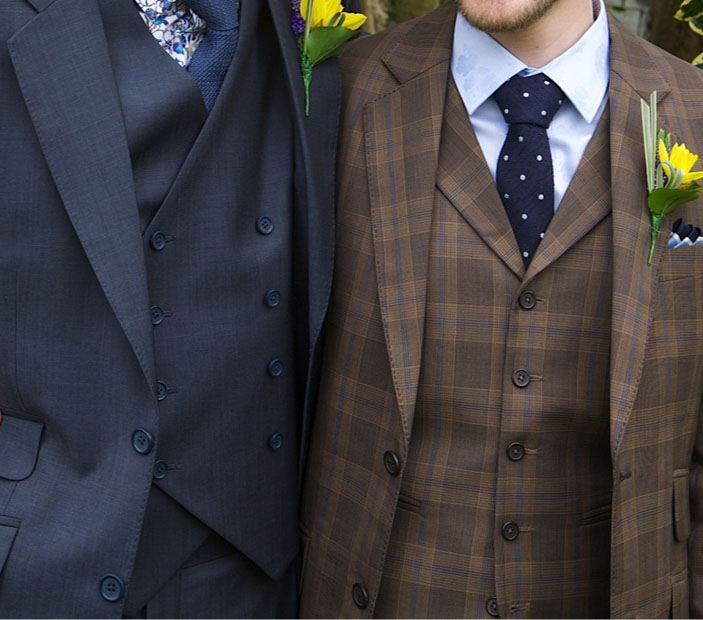 The Not so Traditional Groom Suit
---
Recently there has been a decrease in the 'traditional ' groom wedding attire. Many of you are opting for a sharp three-piece suit that you can wear again and again.

If you are planning on wearing your suit again, bear in mind what you will be wearing it for- whether its for work or occasion you do not want to limit yourself.

Purchasing a three-piece suit gives you many options to wear after the wedding. You can wear it as a 3-piece, 2-piece; trousers and waistcoat- really mix it up. Going for a classic cut and style is timeless.


Colour is key!

Bright blue has been the colour of the summer but as we have hit Autumn/ winter our brown checks and deep purple seem to be the trending tones. As a groom you need to stand out, remember you don't need to wear the same as your groomsmen if you don't want to. Go for complimenting tones or contrasting waistcoats to link the look together.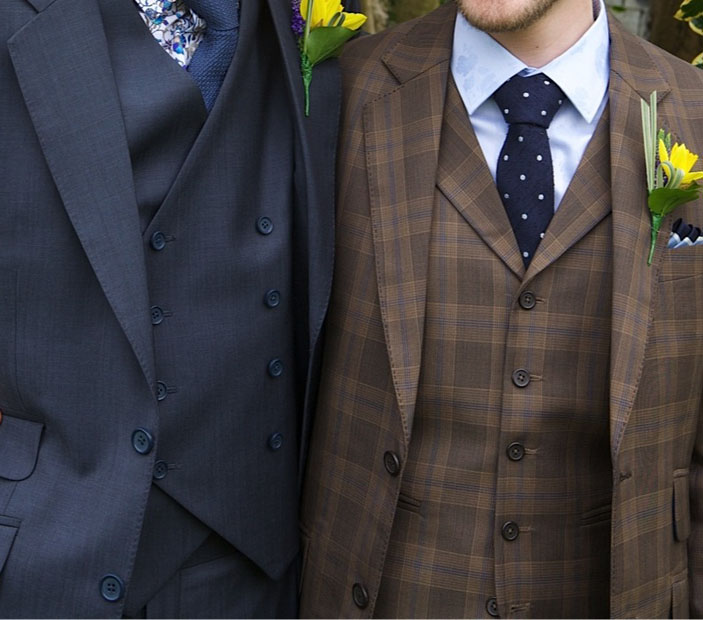 Enhance your look with accessories; this is a great way to add your own personality to yours and your groomsmen's look.

The return of the super hero is a popular but genius choice. Let out your inner child and as a wedding favour to the boys give them their own super hero cufflinks.

Try out different looks- pocket squares, bow ties, cravats through to braces! You can mix and match and as the groom you can decide to be different. This is a simple way to stand out against the guys.


Personalised Lining

Another way of putting your stamp on your suit is to personalize your lining. You can upload any image photo or drawing and we can print it on your lining.

In order to ensure a good quality print, we calculate the minimum dimensions of the image you'll need to upload based on your jacket measurements.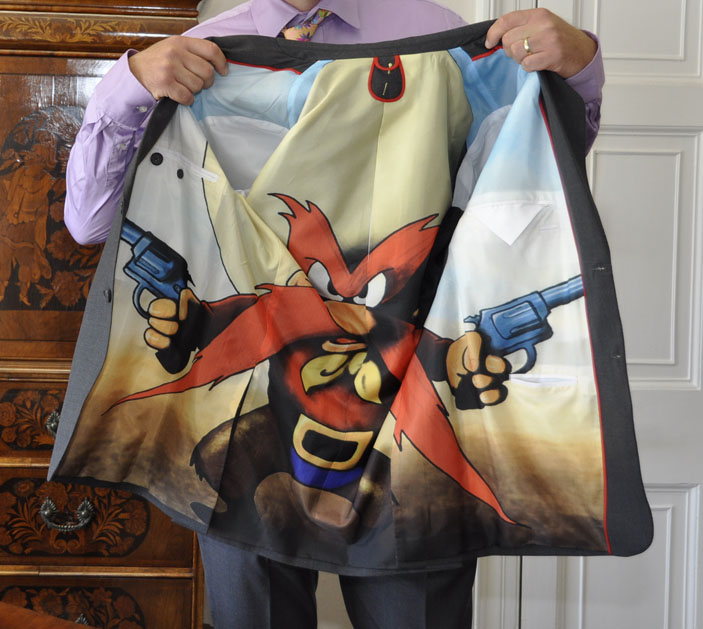 Hopefully this will inspire you to get creative with your wedding attire, out with the traditional and in with the unique!