The BIG Day Away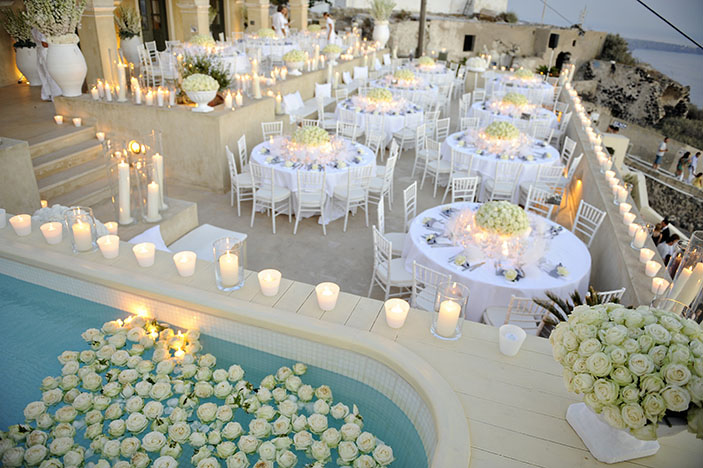 You've said YES, you've had the engagement party and now the real planning has to begin!

To start with you need to decide when and where to hold your wedding. For some, it is a straight-forward 'I want to get married in my hometown in the country', others it's 'We're city lovers', while there are those that desire to go somewhere they've always dreamt of such as a sun-drenched, beachside paradise. Organising your wedding abroad may sound a little daunting, but if it's what you really want, then just go for it!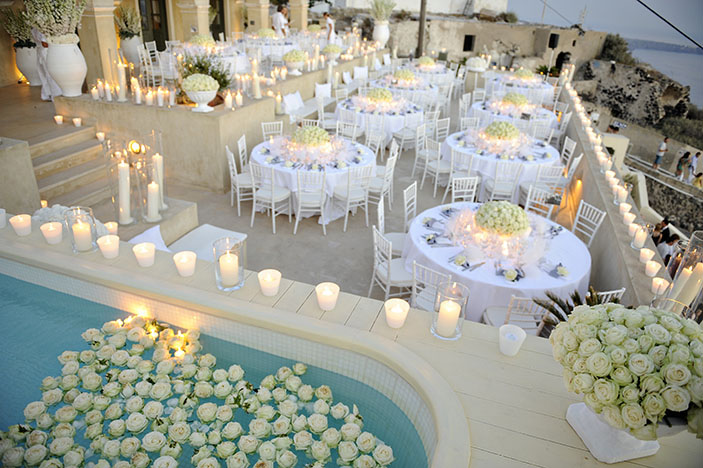 As for when, well that's often chosen by a date that is meaningful to the couple, or a favourite time of year, for instance if you want a blossoming spring or winter wonderland wedding, or if your heart is set on one particular venue, then it's when they have availability. In terms of flowers, I always stress the importance of seasonality as I truly believe that will always deliver the most stunning and beautiful results.

The British weather, in all its sun, rain, snow, frost, gale-force winds, glory is the one main factor of your wedding that is out of your control. You can, of course, be prepared for most eventualities or, as an increasing number of couples do, opt to hold your big day abroad.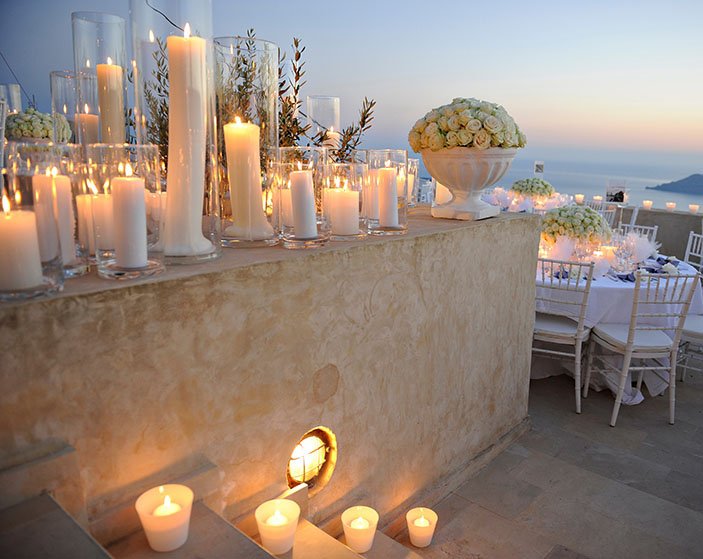 I know many brides who are planning their wedding overseas simply for that guaranteed wow-weather-factor. There is something magical about a gloriously sunny day, the excitement of a faraway land and the fabulous venues and views for you and your guests to enjoy. I have travelled all over the world from Greece, France and Italy to America and Ibiza for that special day and it really is an amazing experience for the entire wedding party.

My one word of caution though would be to consider your budget! For some couples, a wedding abroad can work out to be much more cost-effective, but if you're dreaming of that big, fabulous, white wedding, surrounded by ALL your nearest and dearest, you need that big budget to suit.

As I mentioned earlier, holding your wedding abroad may be a little daunting to begin with and be prepared that planning a wedding in a different country will be hard work, but if you have a team of people who you trust helping to bring it together, then it will be everything you dreamed of. To ensure your team (and wedding) will run smoothly, meet, get to know and feel that you can bond and trust all those involved, from wedding planners, photographers, caterers to make-up artists and stylists and many others. Research and recommendations are always the best routes to coming to a decision.

When it comes to flowers abroad, fear not, the weather and location have no affect on my fabulous flowers and designs. Whatever your desire and inspiration you can rest assured that we'll be there for you every step of the way.