Supplier Spotlight: Hitched Wedding Music
Ceremony music is all too often one of those things which gets brushed aside in the wedding planning process. It's often a last minute scramble when you realise that little walk between some chairs is one of the defining moments of your life, and the soundtrack needs to be PERFECT. In fact, music can transform the whole ceremony from a generic exchanging of vows and formalities, into a personal and emotional occasion, as it should be (check out all our musicians here). That's why we're especially excited about Hitched Wedding Music, a business focused primarily upon providing bespoke wedding ceremony music in a special way. They're pretty great, but don't take our word for it, meet Rosie (who has a great name if I do say so myself..) to tell you all about it.
Introduce yourself, and your business.
I'm Rosie, founder of
Hitched Wedding Music
, singer, choir director and workshop leader!
Why did you start your business?
I started
Hitched Wedding Music
because I realised from my own wedding in 2011 (where music played a starring role!) and those of friends, that beautiful wedding ceremony music is SO incredibly powerful, and really sets the tone for the rest of the day – it's THE thing that people will talk about for months / years / for ever! I wanted to try and package that, and offer people ceremony music that they'll never forget.
What makes you stand out from other services/products?
Firstly, our focus is on stunning
ceremony music
. Not many companies are focusing solely on the ceremony above all else. Secondly, it's all about the singers. Our singers are AMAZING and we'll literally only provide you with singers that can 100% nail it, every single time! Thirdly, we're a teeny tiny company and so the service is highly personalised, and each song is arranged bespoke, just for you and your ceremony. One size most definitely does not fit all! Lastly, we're super flexible when it comes to line-ups and style... We can provide anything from a soloist, to an
Acoustic folk line-up
, to a
female soul trio
to an incredible
gospel group
. What ties it all together is the quality of the singers and vocal arrangements. We also provide fantastic
background music
for your reception / wedding breakfast to get the atmosphere just right...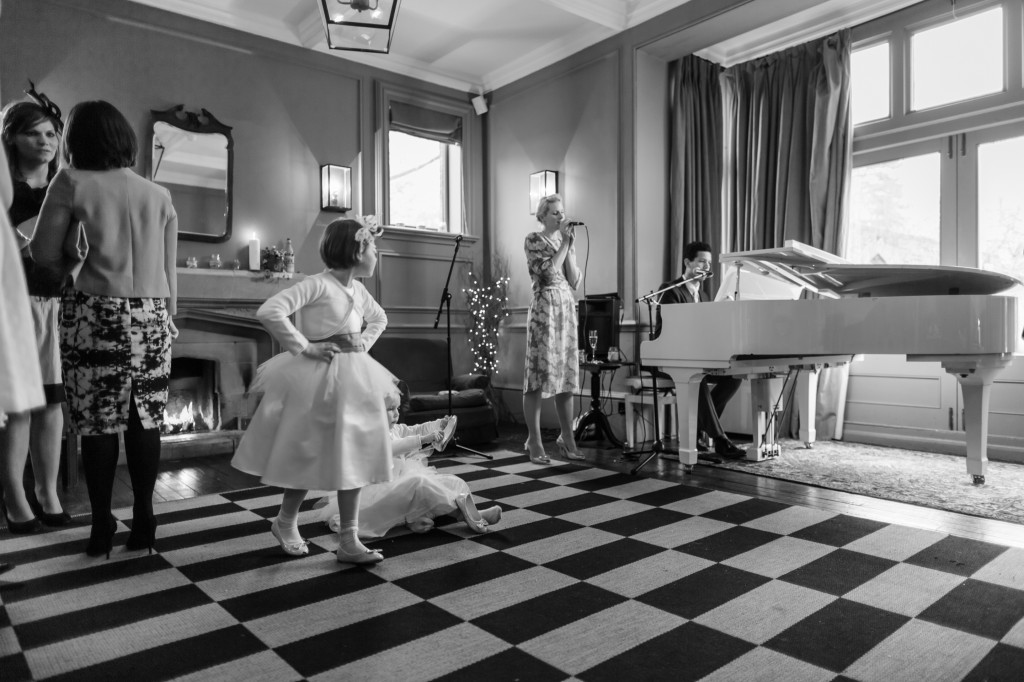 How do your friends describe you?
Erm...I haven't asked them! My hope would be something along the lines of motivated, hard working, entrepreneurial, approachable, creative, organised...perhaps a little (very) clumsy!
In your opinion, what makes a truly stand-out wedding?
Beautiful music for your ceremony!! Honestly, it really sets the tone for the whole day – the ceremony is the bit of the day where you're actually committing your life to another person in front of all your family and friends... it's amazing really! Setting all that against a stunning musical backdrop is the best decision you can make. Take it from
these people...
What's been your favourite moment during a wedding ceremony so far?
I love it when couples really push the boat out and ask for something that's just totally 'them' without worrying about convention! One of our most popular line-ups,
soul trio 'The Lorelles
'
sang 'Love on Top' by Beyonce as a signing of the register song at a wedding last year with a full band – tight 3 part harmonies with ALL the key changes...by the end the whole venue was on their feet singing and clapping and cheering – it was electric!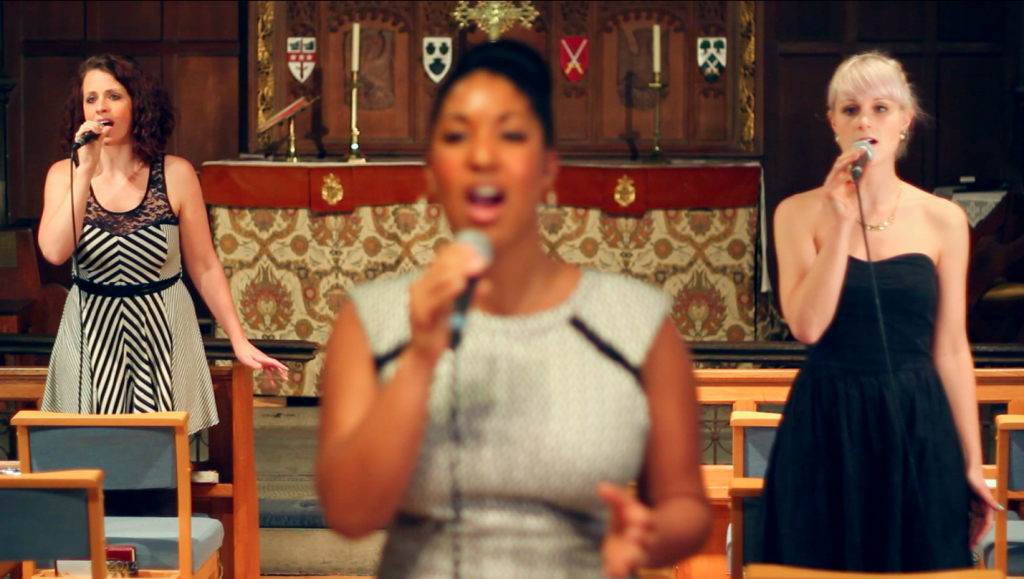 From your industry experience, what's your top tip for couples thinking about music for their big day?
Decide what's really important to you, and be prepared to invest in what it's really worth. So often, couples come to me absolutely desperate for quality music for their wedding ceremonies but have only thought about it at the last minute, once most of their budget has already been eaten up. Music for the ceremony is the most custom, bespoke and highly arranged service you'll have for the whole day (sorry party bands...but it's true!) and it has to be as flawless and beautiful as humanely possible. Talented musicians and singers are worth their weight in gold!! Invest...
What can we expect to see from you in the future?
Flashmobs
are getting very popular at Hitched Wedding Music! We did a couple this year, and totally loved them, we'll hopefully be doing more and more of those. We also did a Cannes wedding this year and would love to do more in the beauteous (and hot) South of France!
What is it you enjoy most about your job?
The weddings themselves, where all your hard work pays off and you see how the music effects the couple and the guests deeply...that's priceless.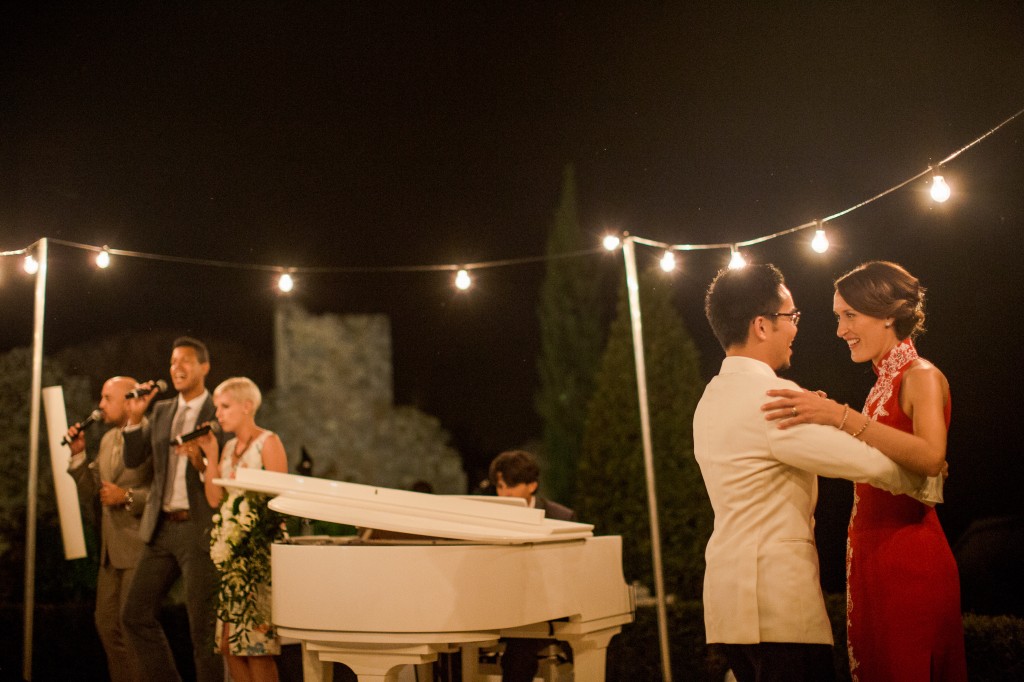 Follow Hitched Wedding Music Facebook: www.facebook.com/hitchedweddingmuic Twitter: @hitched_music Google+:google.com/+HitchedWeddingMusic000 Instagram: Hitched_Wedding_Music