Spring is in the Air!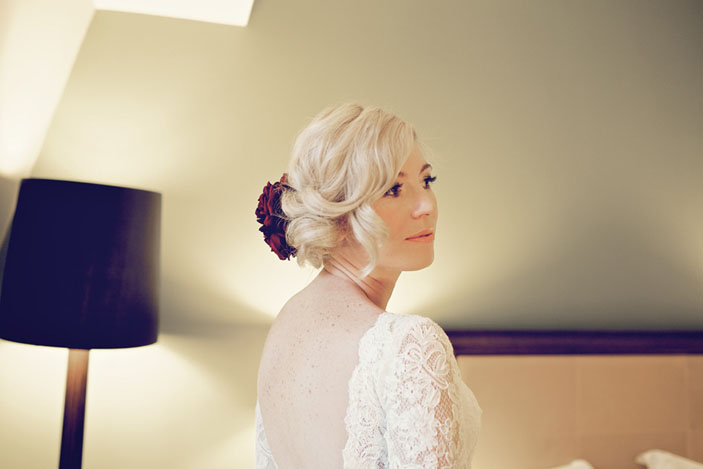 The clocks are going forward this month and with that extra hour of daylight comes gorgeous pastel hues and floral patterns.

To embrace this gloriously feminine time of year I am feeling inspired by two, polar opposites: tight, sleek high-shine buns and ponytails and wonderful soft, tousled waves styled into a messy up 'do.

So far, we have seen a lot of style gurus hopping on the ponytail band-wagon, and quite rightly so. This simple and classic style can do no wrong right now and is the epitome of girlish charm. Some people are keen on the relaxed, more messy ponytail styles, opting for a matte finish and loose strands to gently frame the face; but I can't help but gravitate to the tightly pulled back, glossy look (which looks fantastic with striking eye makeup!). We've had Boho chic taking the hair world by storm for quite a while now, and however much I adore this trend, it's nice to see something new! If you don't fancy yourself as a ponytail girl, why not try a tight bun instead? Drawing from the traditional ballerina style, you can style the bun to be secured at the nape of the neck or pulled up into a neat topknot, either looks wonderful. Experiment with different partings too – I am loving a perfectly straight centre parting.




To achieve that mirror shine and fight fly-aways without your hair looking greasy, stock up on some amazing serum or shine spray. My top choice at the moment is AlfaparfSemi di lino Diamante Illuminating Cristalli Liquidi, which not only adds a luxurious brilliance to your hair, but has also been described by many as smelling like "an expensive perfume" which lasts for hours!

If you are not so keen on sporting such a severe style in the approaching months with the weather getting warmer, then go the other way and try soft, loose waves framing the face and gently pinned up into a fluffy bundle. To avoid just looking scruffy or like you've literally just got out of bed, make sure to lightly curl the hair first into pretty waves so that the 'mess' actually holds some form. You can also easily add more definition and intricacy by including braids – anything from a single waterfall plait entwined with the back of the hair, barely noticeable, all the way to lots of little braids which you can knot into each other at the back. You could also try of one of those really cute Heidi braids across the top of the head for an extra dimension.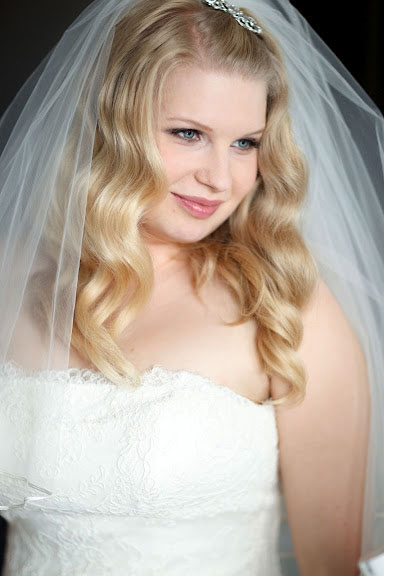 For this kind of style, I like to create a matte finish by prepping the hair with a texturizer and finishing by ruffling through a dry shampoo like Sexy Hair Big Sexy Hair Volumizing Dry Shampoo, which not only lends to that candy floss feel as seen on Fern Cotton at this year's Baftas but also gives a little bit of added volume at the roots.

Another look I'm loving is an everyday version of those tumbling Hollywood, vintage waves, which is created by setting the style with rollers and then thoroughly brushing out to lose a lot of the distinct shape and instead replacing it with very natural, thick, healthy waves. This enables this glamourous style to be worn more casually, which could be a great option for a beach wedding.

Make the most of this gorgeous season! If you're lucky enough to be getting married over the next couple of months then take advantage of all those blooming spring flowers and incorporate them into your chosen style. I can't think of anything more stunning than hair studded with fresh bluebells, blossoms, pansies and daisies! All of those colours together are just so beautiful and lends quintessential, British romance to all looks. Try weaving them into the braids in your wavy up 'do or pinning them around where you have secured your bun or ponytail. Just go for a walk or take a trip to the country and pick your favourites. You can't beat that for the ultimate hair accessory!