Fun Ways to Arrive on Your Wedding Day!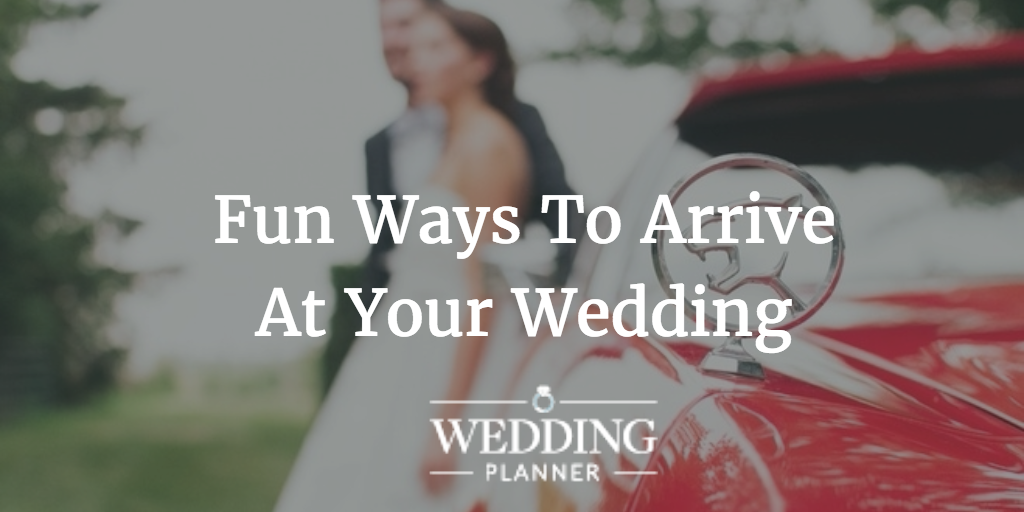 Wow your guests, arrive in style and feel fabulous whilst doing so! This is what you want to try and achieve when choosing your wedding day transport. Let us inspire you with our top six transport ideas.

Look for wedding transport in your area here.
Big buses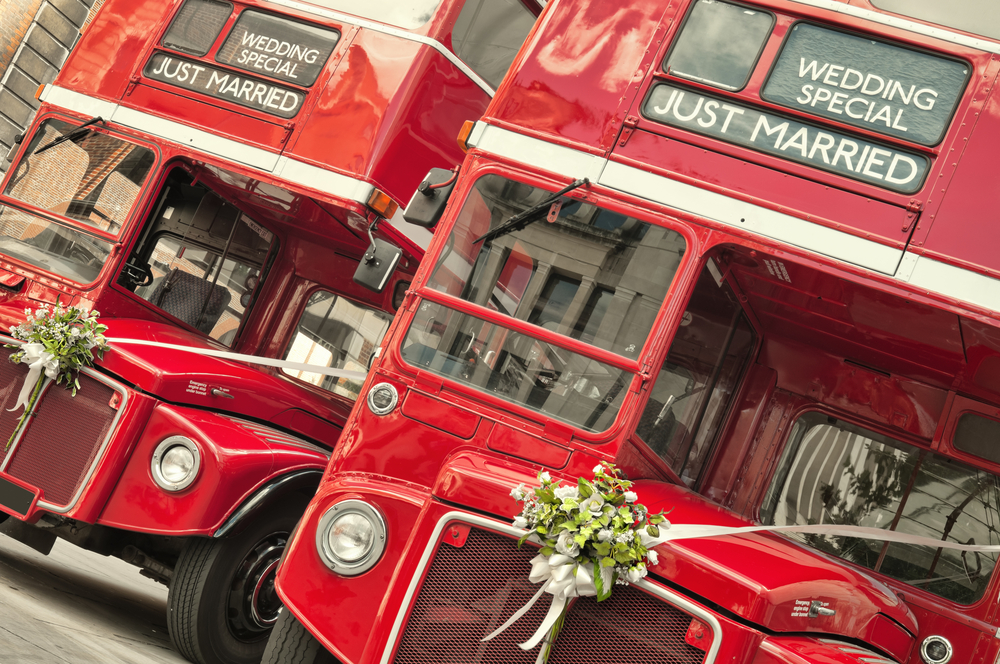 Buses are great! Whether you hire a specific party bus, a London double decker or your standard town bus… they look brilliant, they're great fun and they can help to create some super photos!

Once you have chosen your wedding theme, try incorporating it into your transportation choice. With a bus, this is really simple. Decorate the insides with banners, bunting, flowers… you name it! This is another reason why we think buses are great; they are big enough to decorate in any way you want.

Also, one more point, buses are a good, reliable way of getting people from A to B. Hiring a bus will work especially well if you have a large group of people attending your wedding. Your guests won't have to worry about transport and you know that everyone will arrive safe and sound and on time!

We're sure everyone will have fun too… cue "the wheels on the bus go round and round…"
Traditional transport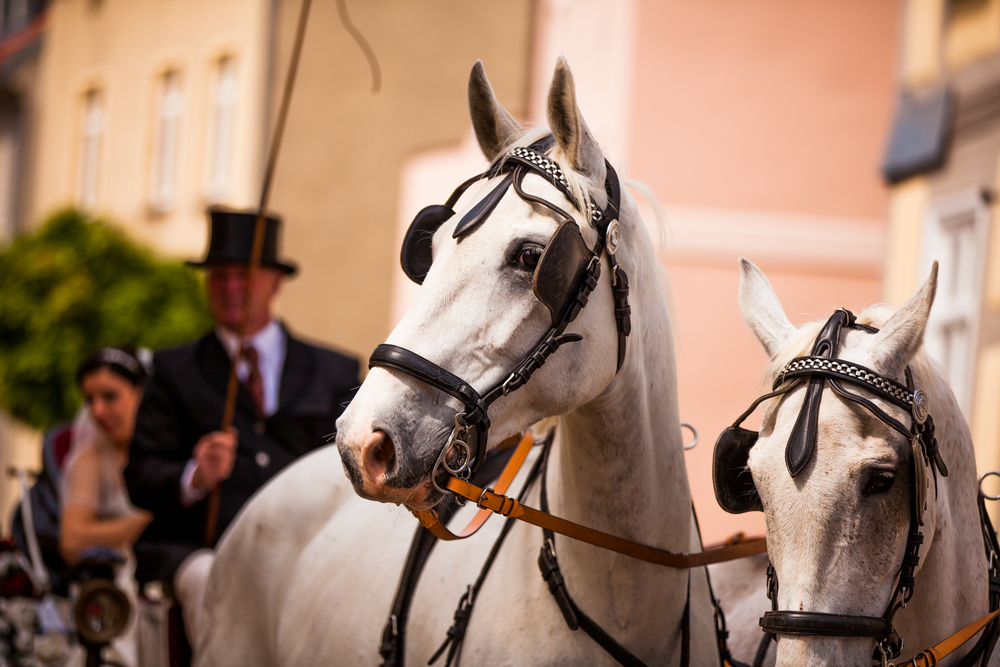 The horse and cart- a romantic, traditional form of transport. It's every girls dream to ride in a carriage, isn't it? Fulfil your dreams and arrive in style… perfect for a fairy-tale, country wedding.

The horse and cart will make for beautiful photographs too.
Classic cars

Like this car? Find Lord Cars on Wedding Planner

If you are planning a very sophisticated, formal wedding then we highly recommend hiring a vintage, classic car.

Think Rolls Royce… not only will your guests think how elegant you look, arriving in this magnificent car, but it will make your wedding feel perfectly classy from the minute you leave your house.

We're sure your husband-to-be would appreciate this too!
VW vintage van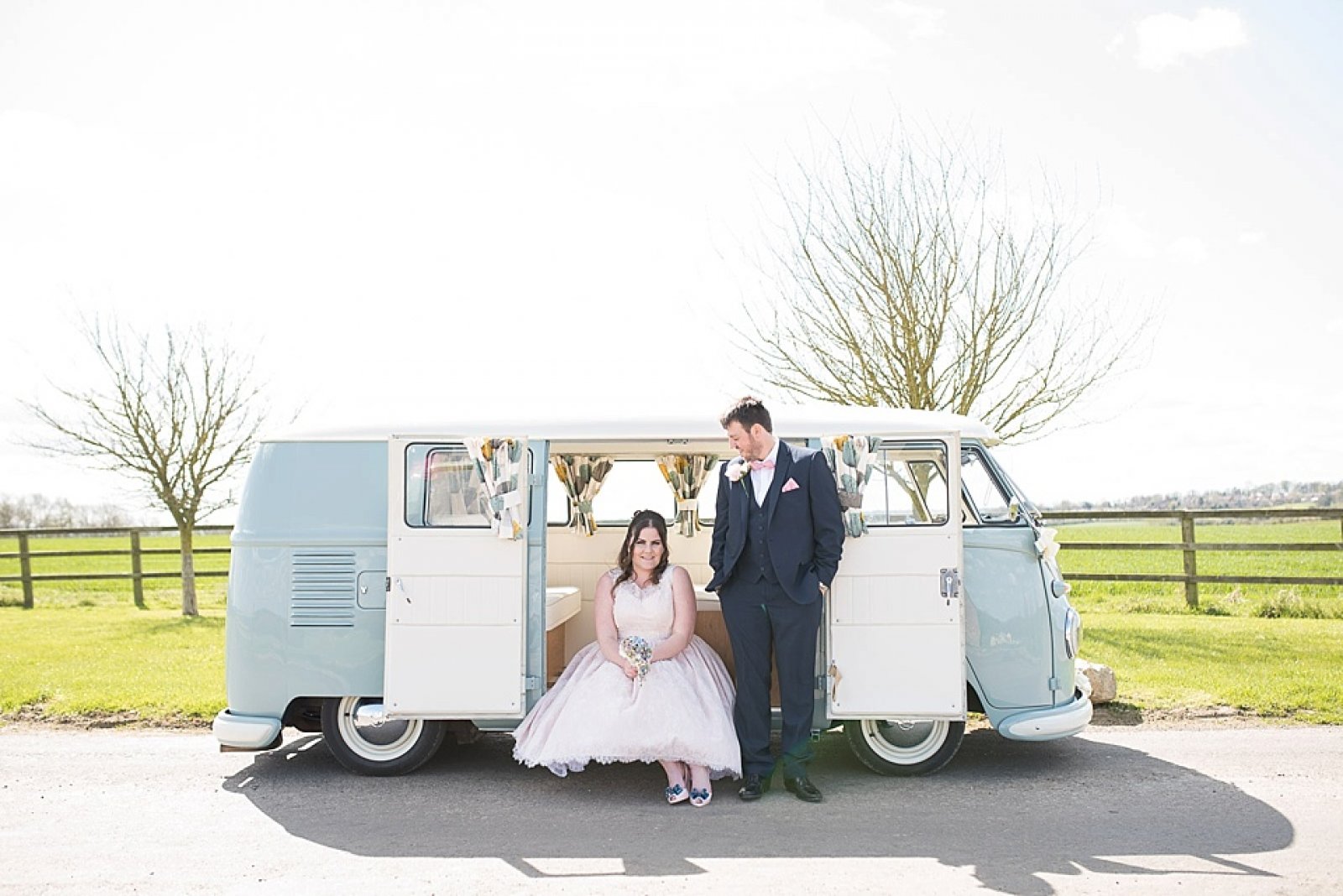 VW Camper by Fifties Chic

Release the inner surfer in you and roll up to your big day in a VW vintage van! Not only will you look super cool but also the photographs would look fab! Some VW vans are now even designed specifically for weddings, decorated to look beautiful and pretty.

We love this form of transport. You could even incorporate it into your honeymoon- why not travel around the UK, driving your funky van?!
Hire your van here.
Biker bride

Credit: Nels Akerlund

We love this quirky, rock-chick, edgy form of transport. Leave your guests with something to remember! Hitch up your dress and away you go!

Not quite into the biker bride vibes, maybe you could ride in a sidecar? This would look especially cute if you decorate it with ribbons and bows beforehand. Let your husband-to-be doing the driving… boys and their toys, hey!
Country cruisers


This, by far, would have to be our favourite. Arrive in style on a TRACTOR OR A TRUCK! Yes… a tractor! If you're a country loving couple then this is the perfect mode of transport for you.

Sweet talk your local farmer, decorate their tractor or truck and hey presto, you have a wonderful way of arriving at your wedding.

We definitely think this works best if you are planning a country, outdoors style day. You could even wear wellington boots, to complete the feel and theme.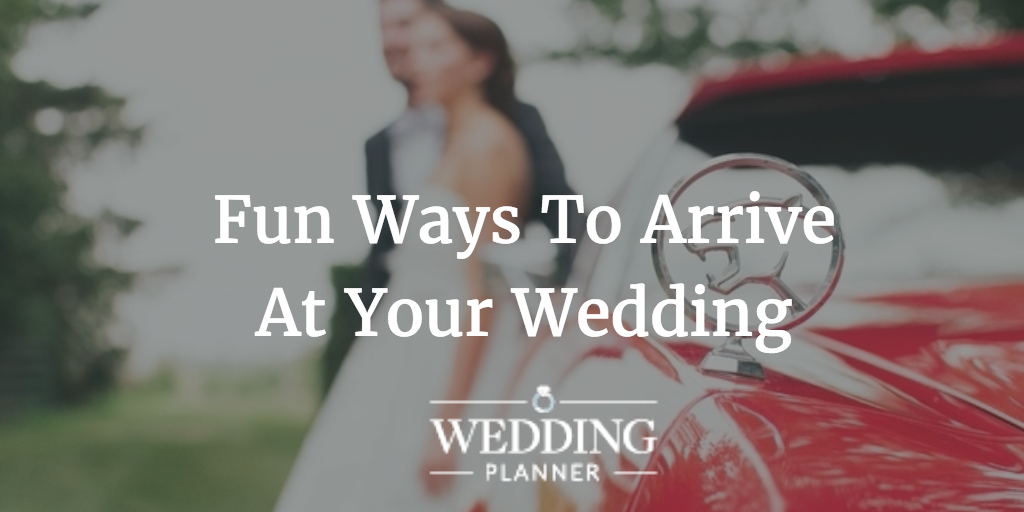 There are plenty more ways in which you can turn up at your wedding. These are just six of our favourites!

Find more wedding transport ideas here.