Should I Have a Vow Renewal?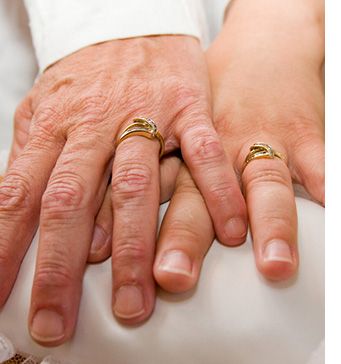 Although these ceremonies have no legal effect, they are a perfect opportunity for married couples, of any age, to renew their commitment to each other. The ceremonies, whether big or small, can be beautiful.

When and why do you need to renew your vows?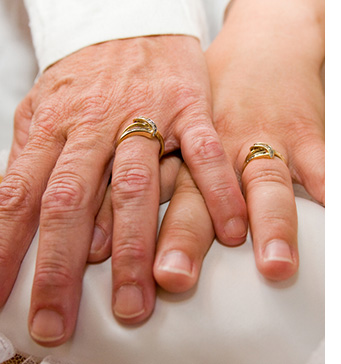 This isn't something that all couples must do! However, maybe you got married abroad and your family and friends weren't there to see you. Or perhaps you are celebrating a special anniversary. This is a great way to share an experience, not only together, but with your nearest and dearest.

It is also a way for a couple to give a fresh start to their marriage. If you or your husband have had a particularly stressful time or something hasn't gone quite right, then renewing your vows together can really help you get everything back on track!






What do you need to do next?


If you are wishing to have a religious ceremony then contact your local church or religious organisation. Alternatively, the local authority can put you in touch with a trained celebrant and although they will not be acting in an official capacity they will be experienced in conducting many different ceremonies.

The ceremony can take place almost anywhere and couples are not restricted to the area where they live! Try looking at hotels, stately homes, sports grounds, boats, gardens, beaches… try finding a spot that really means something to you and your husband.

The ceremony


The actual ceremony is individual and personal to you! Make it a special occasion, one that will be fondly remembered by all. The format can vary but may include the following.

Introduction and Welcome
Acknowledgement of any children of the marriage
Readings by the couple
Renewal of Vows
Rededication and the exchanging of rings
Words from family and friends
Signing of a Souvenir Certificate

So, whether you are celebrating an event or simply showing your devotion for each other once more, a renewal of your vows is a cherished ceremony.