Should I Have A Free Bar At My Wedding?
Should you have a free bar at your wedding? Here's an age old wedding planning question, and a much disputed matter. Opinions vary massively on the subject of a free bar versus a cash bar, yet it's quite safe to say that many of those who opt for a cash bar often struggle with the best way to indicate this to their guests. And those who opt for a free bar often struggle with the best way to stop it getting out of hand, and can end up lumped with a hefty bar tab! So how to solve it? Well, we've scratched our heads and chatted to our venue and planner pals, and come up with a bunch of suggestions which may help you find the right solution to suit your budget!
Tip: If your venue or caterer provide a set meal try and barter a good price to add in wine and sparkling wine for the meal and toasts. Have sparkling wine handed out pre-meal too, it's much cheaper than champagne!
Gift the bar tab!
You'd love to have a free bar but the budget is tight. As a rough guide, a free bar post dinner (3/4 hours) for 100 guests can cost in the region of £1,000 – £2,000 with a couple of limitations (not 'top shelf' liquors, single shots only etc). Maybe ask some generous relatives if they'd fancy picking up the tab as a wedding present, or, if you're asking for cash on your gift list, designate some to cover the bill. Remember: most venues will be happy for you to ask they don't serve the super expensive stuff (maybe ask them to hide that vintage Scotch!)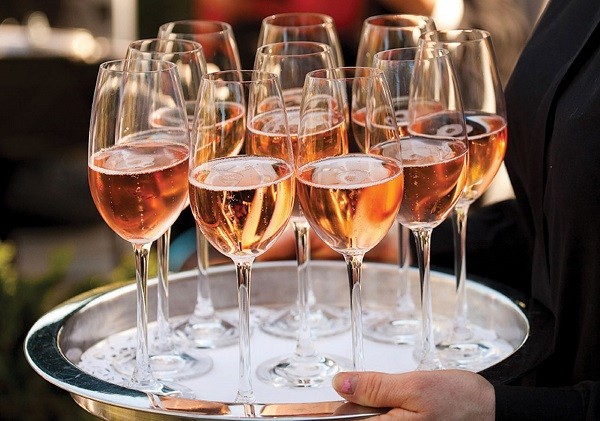 Source: Bride Box
Just wine and beer
This is a very, very acceptable and much appreciated form of free bar and a hugely popular option. Many venues will allow you to buy the wine yourself and only charge you a corkage fee to use it. A nice way to notify your guests that these drinks options are catered for (usually plus soft drinks) but that extra spirits will need to be paid for, is to have an elegant chalkboard with the wine and beer options written on them, with compliments of the Bride and Groom.
Source: Easton Events
Signature Cocktails
Cocktail lovers, or know that you have non wine and beer-y friends? Concoct signature his n'hers cocktails using cheaper spirits and juices, and offer these along with the wines and beers on your board. This way you can agree the rough cost up front with your venue (or buy all necessary ingredients yourself if allowed!), and avoid nasty expensive alcohol surprises!
Time Limit
Again quite a popular method to control a free bar, but usually allowing a little more free reign in what can be ordered. There are probably more issues than advantages with this method, including the awkward ringing of the bell or such like, people stocking up with 5 drinks before times up, etc etc.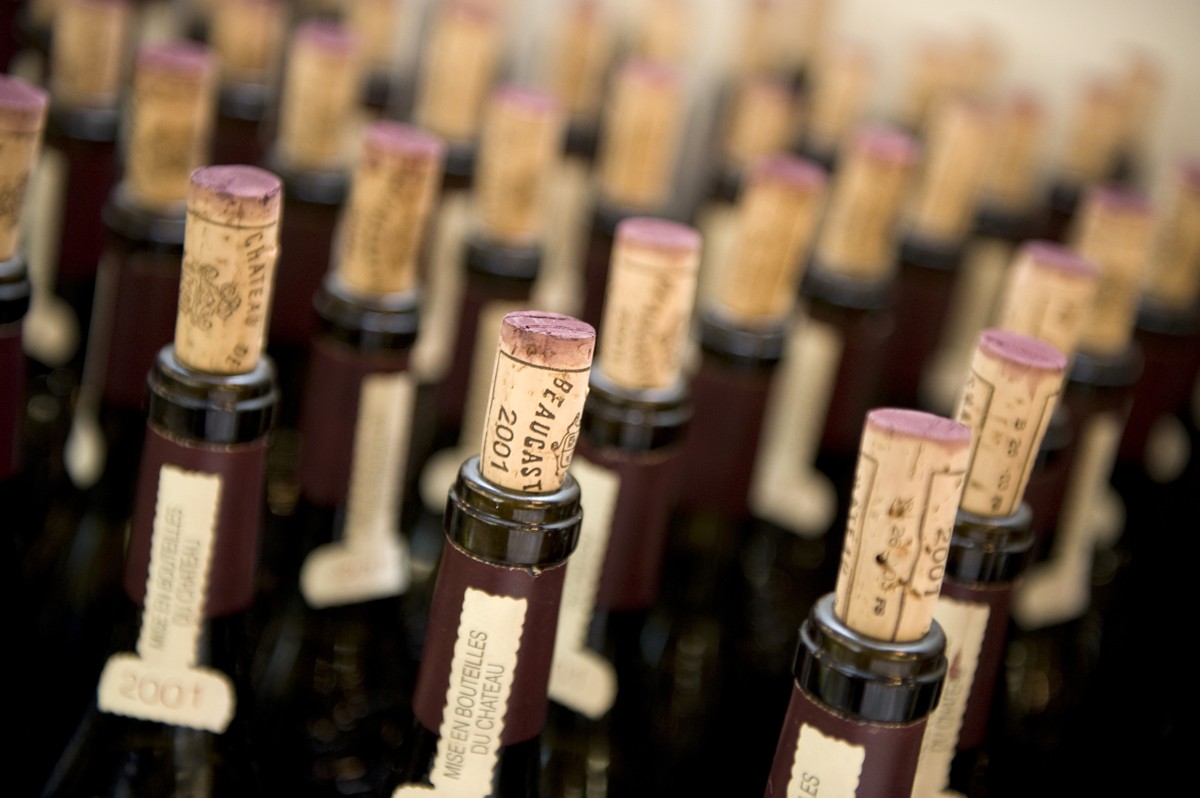 Source: Tate
Buy it yourself
There are some venues (and of course, marquee weddings) where you can purchase all the booze yourself. Grab yourself a Costco or some other whole saler card (or take a trip across the channel for the duty free!) and stock up on whatever you like. Not only is it far less embarrassing to have your bar staff say, sorry we've run out of X than to say, sorry the tab doesn't cover that, but you also get to take the leftovers home!
Source: Avantgarde Spirits Company
BYOB Cocktail Station
This is a great idea if you're having a marquee or barnyard wedding, especially if you're going for a laid back party atmosphere. Slip a note in the invitation which politely asks guests to bring a bottle of something fun along for the cocktail station then have a groomsman collect the bottles before the ceremony and squirrel them away for the party. Set up a fun looking table with cocktail shakers, fruit, accessories and all the soft drinks, and watch your guests get creative!