Pearls - The Modern Trend for an Ancient Accessory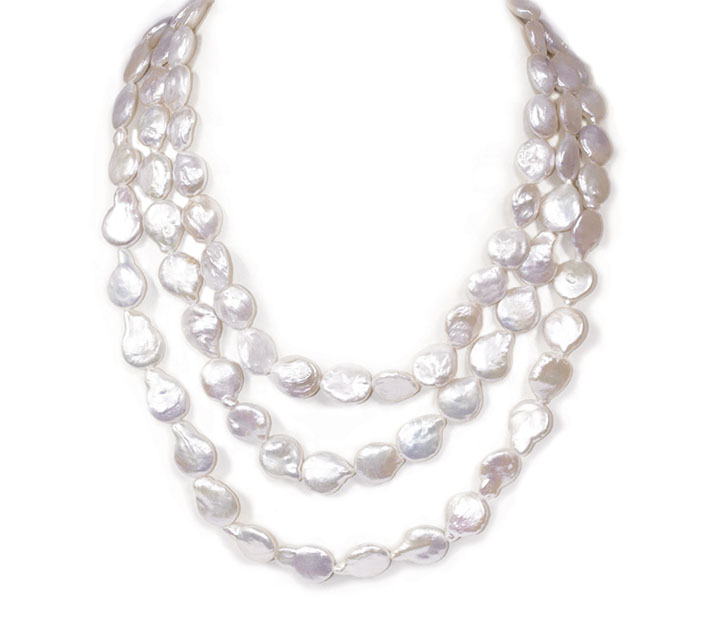 Pearls have been one of our very oldest adornments; people first started fishing for natural oyster pearls in the 1st millennium BC and they have been an object of desire ever since. With pearls continuing to dominate bridal trends throughout 2014 it shows that we have enduring love of pearls and their use in bridal gowns and accessories. Partly this is down to the history of pearls and how they have been used through the centuries; pearls were the symbol of power and wealth in the Roman Empire and continued to be lavishly used throughout the years by monarchy and aristocracy. Hollywood continued this trend in its golden era and celebrities today wear pearls on the red carpet. Whilst pearls were out of reach to the working class, a hundred years ago, they now can be worn by any bride. Pearls were more expensive that diamonds down to needing to fish for them and the dangers involved. However, we have now learnt how to culture pearls making them far more affordable.

Pearls have long been linked with weddings - even as far back as ancient Greece, pearls meant the embodiment of love and marriage. Today it is still a tradition to wear pearls and even Queen Elizabeth II wore pearls on her wedding day. If you are not sure if pearls are for you - or how to wear them effectively for your wedding day here are some points to consider: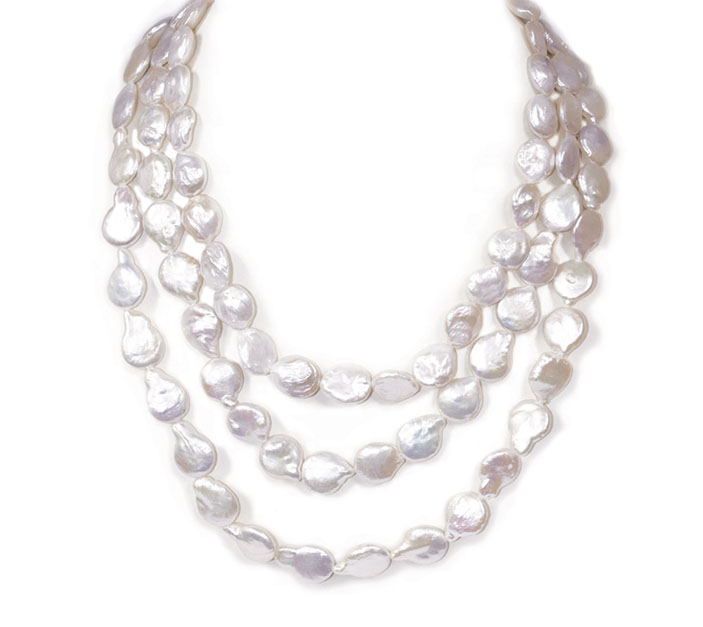 * If you consider yourself quite a traditional bride then pearls can make the perfect accessory to compliment your wedding dress. By opting for a traditional, classic dress you will be needing elegant accessories to complete the look. This could be a simple strand of tiny pearls as a necklace or pearl earrings, which would look classic and traditional.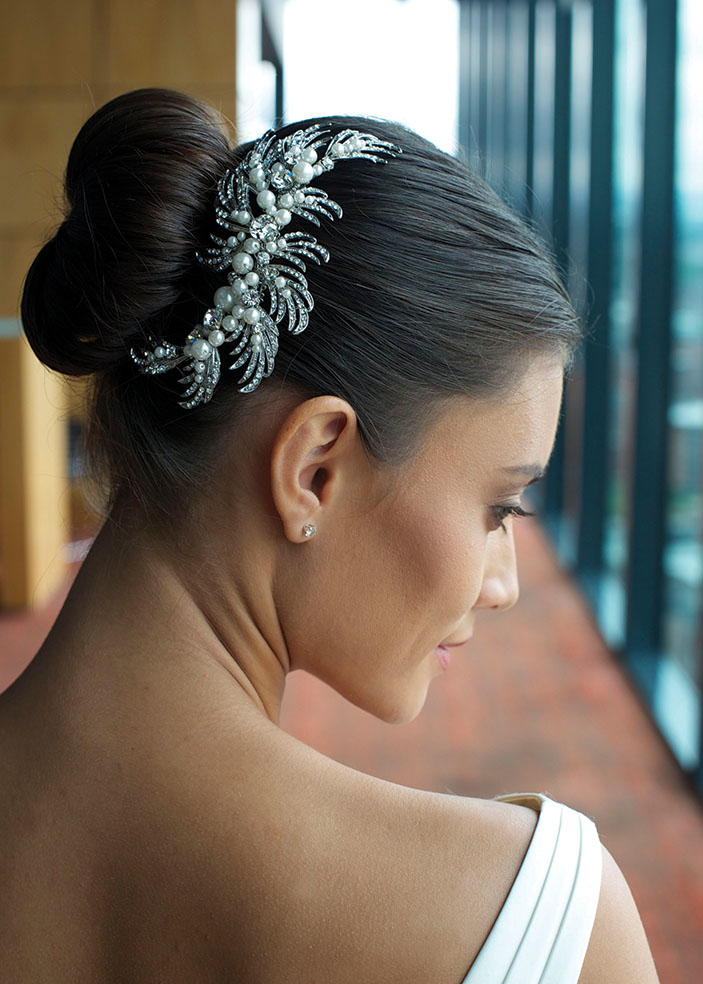 * Some brides really want eye-catching headpieces but are not loving the sparkly, glitzy look. If this is you then it is best to consider a tiara or hair comb, which features pearls. Pearls used alongside crystals tones down the glitzy effect - it makes the design of a headpiece far subtler - less of the prices look and more an understated elegance. Try different headpieces to see the effect - compare sparkly crustal designs with those featuring pearls and you will be able to see the more subtle effect. Some headpieces are even available which feature just pearls and no sparkle and this may be for you.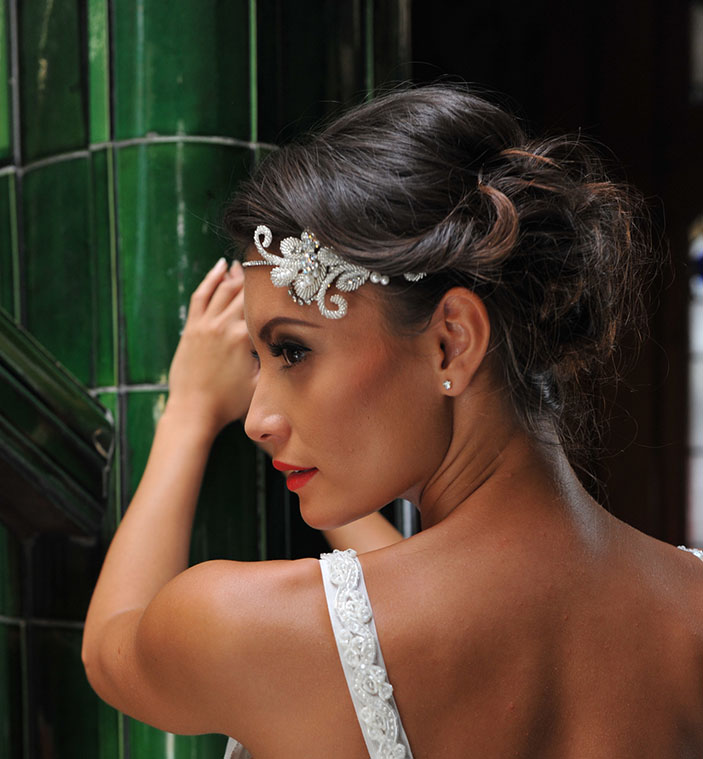 * If you are getting married on a beach, in a faraway destination, then it would be advisable to consider pearls. They are just perfect for beach weddings. Both pearl jewellery and hair accessories work beautifully with a beach setting. The ones which look best for beach weddings are the irregular shaped freshwater pearls - they look less formal and traditional than the totally round counterparts. These freshwater pearls can even be used by weaving into the bouquet of flowers for a beach wedding to create a unique effect.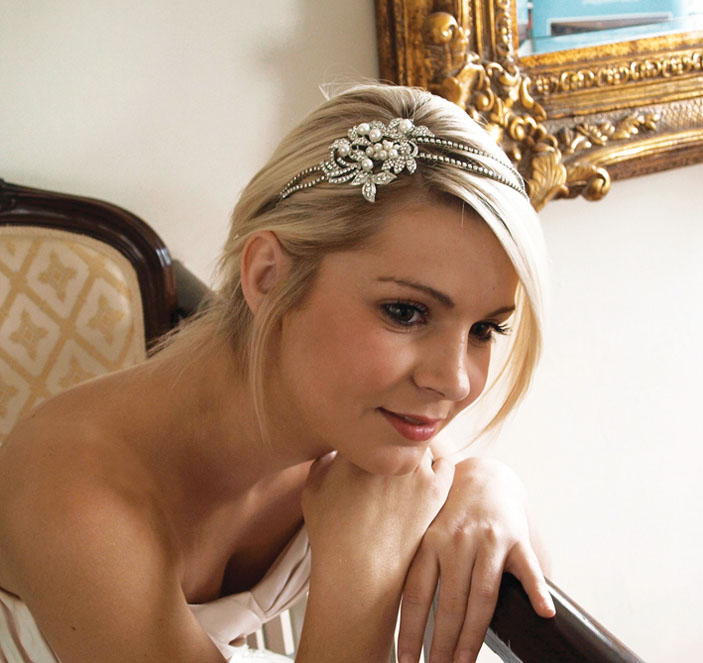 * We have found over the years that pearls work beautifully on blonde hair. We usually recommend to blonde brides that they consider pearls in their headpiece when we are helping a bride in her tiara fitting. This is because if a tiara is worn by a bride with dark hair, even the slightest sparkle will show up against the dark background, however, sparkle can get lost a bit in blonde hair which is why brides with fair hair often opt for bigger designs to show up more. We have found that pearls stand out in blonde hair and can show up much better than crystal alone.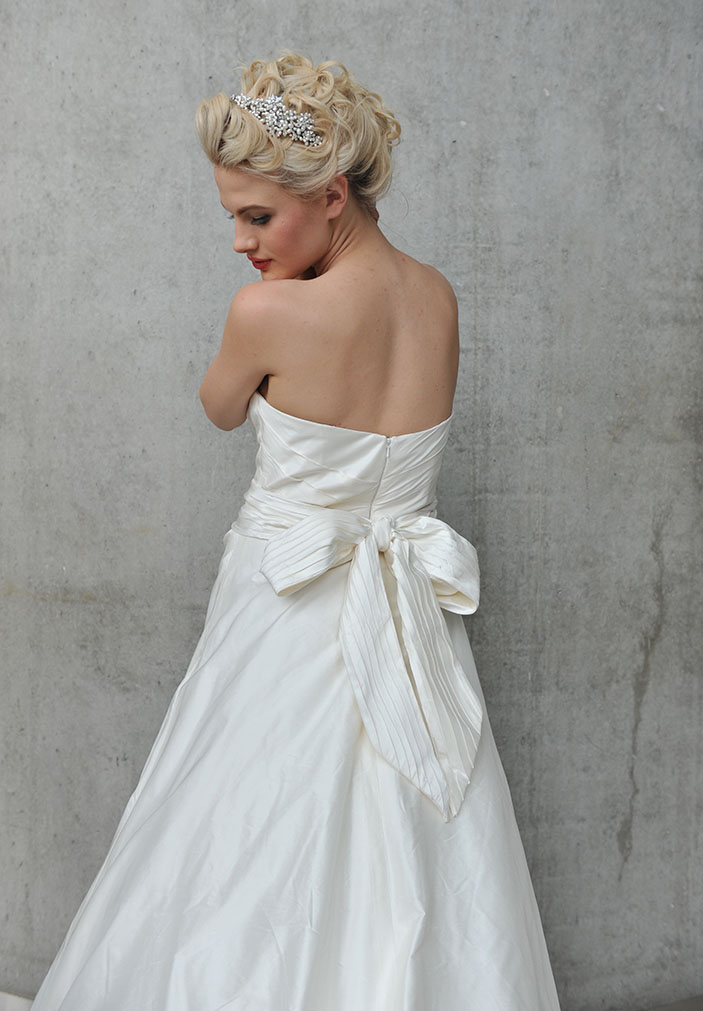 * Pearl accessories always look wonderful with lace wedding dresses. The texture and more creamy colour tones of the lace mean that pearls work perfectly to compliment. So if you have already opted for a wedding dress which features lace I would suggest pearl accessories - either jewellery or hair decorations featuring pearls will look gorgeous with lace.

* If you have opted for a more unusual colour wedding dress then look no further than pearls to match on the day. Beautiful pink and silver tone pearls are available and will match a pale pink or silver grey wedding dress better than the crystals alone. It would look unique and special to match the colour of the dress with the right colour pearl accessories.

My advice would be to shop around and try different pearl accessories to find the right one for you. Try freshwater pearls as well as round pearls as you may prefer the less formal, more vintage look they can create. If you like pearls but don't want a lot of them opt for tiny hair clips with pearls or a delicate pearl bracelet. Make sure to ask at your bridal store if the pearls on your accessory are real pearls - real ones will probably best match an ivory wedding dress as simulated pearls come in different shade and may not match as well. Do not necessarily be put off by simulated pearls - some are excellent quality natural lustre pearls meaning they are made from a special glass and are very hard to tell the difference. These are often used where the design requires lots of round shaped pearls as perfectly round real pearls are still much more expensive than the irregular shape freshwater pearls. Just make sure if you do opt for a design with simulated pearls that they are not the plastic type where the paint can scratch off.

By wearing pearls you will be in very good company - you will be joining the thousands of women over the centuries who have chosen pearls for their wedding day including queens and Empresses. This enduring trend is set to go, as pearls will be forever linked with wedding fashion.