Paper Swan Stationery - Supplier Spotlight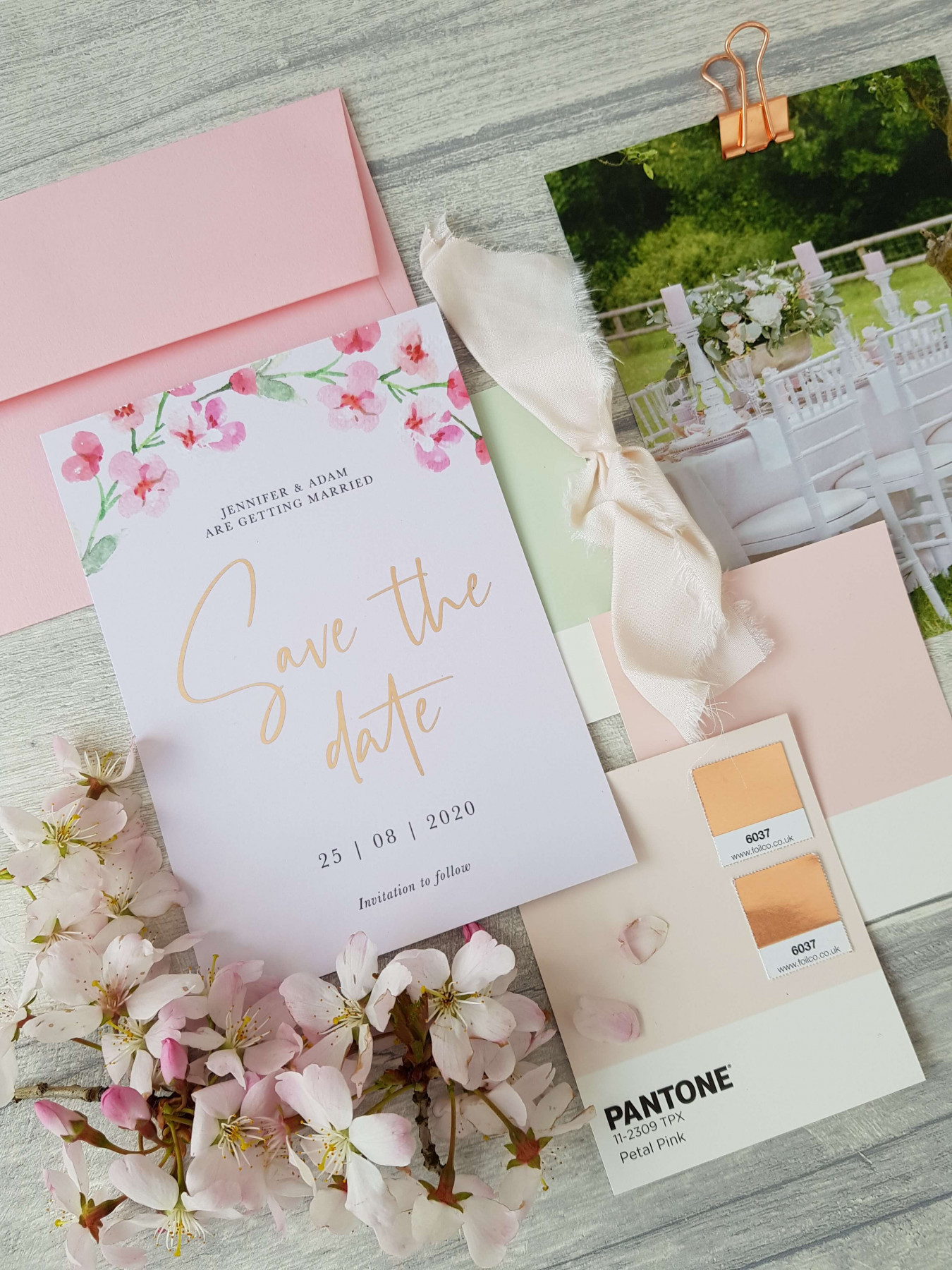 Your wedding invitations are the first glimpse your guests will get into your wedding theme and vision so getting these to match is critical. This is made so much easier if you have a connection with your designer and we've put the spotlight on Lucy below who provides a fantastic insight into the world of wedding stationery and some top tips!
Introduce yourself, and your brand, and tell us a little known fact about you!
Hello I'm Lucy, the creative founder of Paper Swan Stationery. I create modern, memorable and imaginative wedding stationery for creative couples. I specialise in bespoke stationery design, and take my inspiration from each couples unique love story. This year I have also been creating a collection of designs, to be customised with different wording and colours. I recently got married last month, so I understand how overwhelming and stressful planning a wedding can be (especially during the pandemic). I believe that the experience of planning a wedding is just as special as the big day itself, so I offer a complimentary consultation so we can work together to create your dream stationery.
What first inspired you to start designing stationery and how long have you been doing it for?
Ever since I was a student at design school, I have been obsessed with paper textures and modern design. After graduating as a graphic designer, I spent 15 years designing corporate stationery. I knew that working long hours for a design agency would be difficult with a young family, so I decided to start my own business. I wanted to work with beautiful papers and luxurious finishes, so I decided that wedding stationery would be the perfect fit.
The move to weddings was definitely the right one! What do you think makes you stand out from other designers?
A combination of my experience and influences throughout my career as a designer, is what I bring to each stationery project that I work on. I enjoy exploring different ways of creating unique designs, and being creative with colour, shape and texture. I always start with a mood board, as this is a great way to find new inspiration.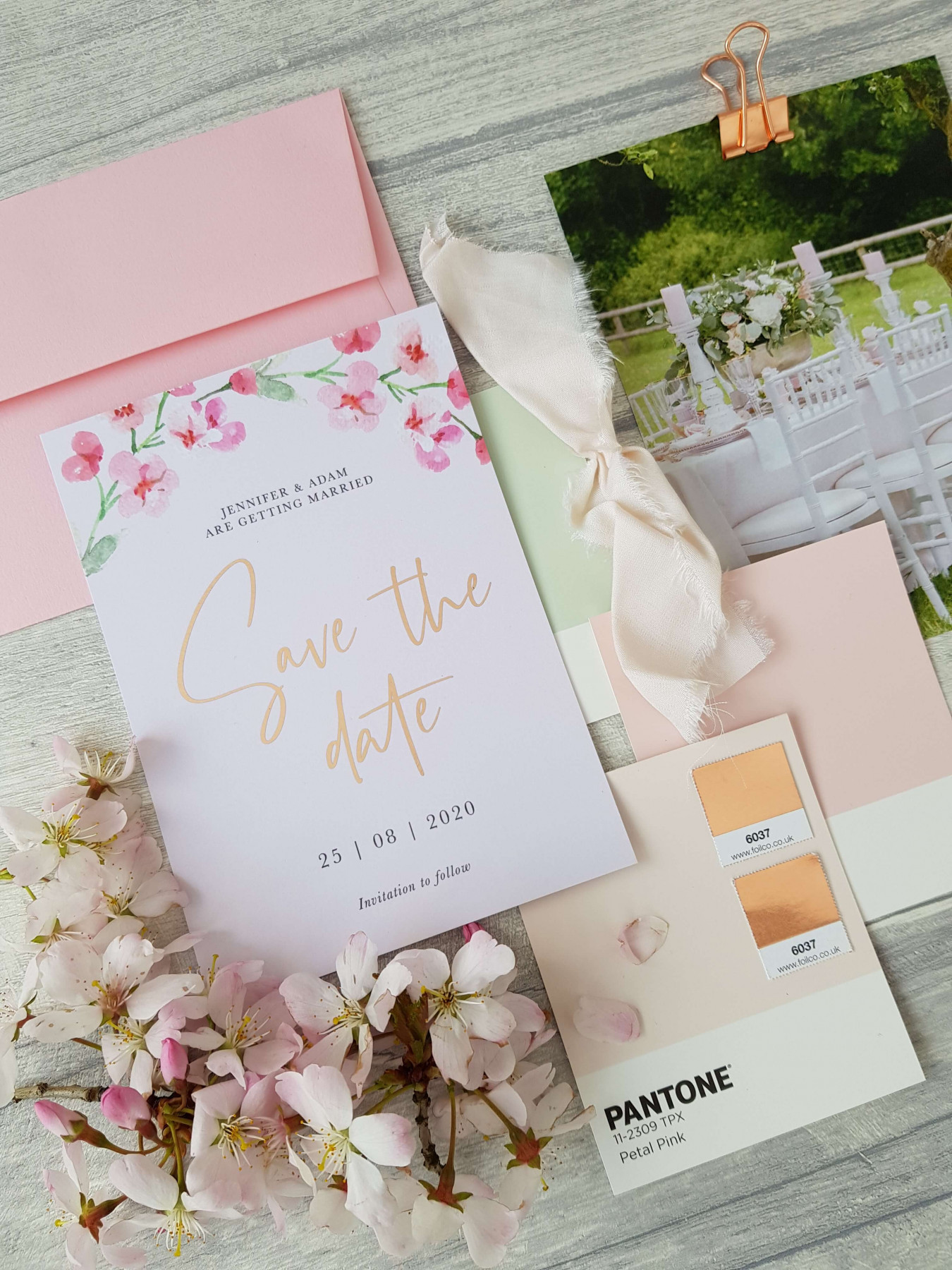 If you could provide stationery for any celebrity wedding, past or present, who's would it be and why?
I think it would have to be for Sarah Hayland and Wells Adams, who got engaged last year. I have watched every episode of Modern Family since it started, so I think it is safe to say that I'm a huge fan! I would probably take my design inspiration from her beautiful oval shaped diamond ring!
From your industry experience, what's your top tip for couples?
There are so many wedding suppliers to choose from, so it is important to find the ones that you connect with. Take the time to get to know them, by following them on social media and having a consultation before you make any decisions. Don't be afraid to ask questions, and always follow your heart!
What can we expect to see from you in the future? Any new collections on the horizon?
I am working on some new stationery collections that I will be bringing out before the end of the year. There will be a mix of Summer, Autumn and Winter designs, that I hope will inspire couples! I am also going to be collaborating with lots of other wedding suppliers, to show couples new ideas and wedding trends.
Click here to see more of Paper Swan's collections
@paper_swan_stationery