Make Your Own Wedding Favours (with flavours!)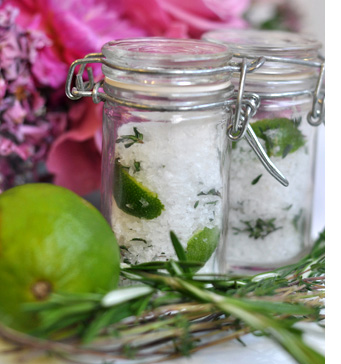 An important thing to remember, when planning any wedding, is that it's sometimes the small touches that can make it really special. Once the dress has been picked and the venue booked it's time for you to have a little fun and start thinking about what you can do to personalise your day and a great way to do this is with your wedding favours.

Wedding favours are your way of saying thank you to your friends and family for helping you celebrate your big day (and of course for putting up with the madness leading up to it…). Traditionally the bride and groom would give a small gift of sugared almonds or chocolate as a token of their appreciation but these days a wedding favour can be anything from personalised tins of sweets to tea bags. So to really wow your guests why not do something different and make your own favours!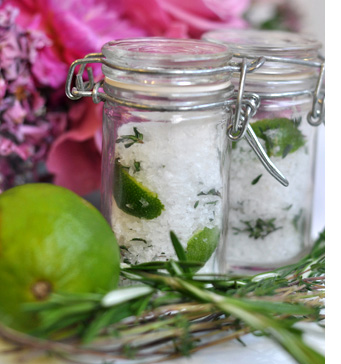 Yes, it sounds daunting but making your own favours can be really fun and it doesn't have to be complicated. Making something edible is easy, impressive and can be the best way to give your guests something special without having to break the bank! This can also give you the option to match your favour to your menu, for example if you are having a cheese course then you could use the same chutney for your favour. Or for something really easy and delicious why not give your guests homemade infused oil? Simply pop your herb of choice into a small glass bottle and fill with extra virgin olive oil. Rosemary works really well but don't stop there… mix and match a few different herbs then leave to infuse for a couple of weeks to achieve a really full flavour. Alternatively, make your guests pots of flavoured salts, again it's really simple to do and there are countless flavours you can choose from.

If you're having a summer wedding then why not create your own pix'n'mix stand with your favourite childhood sweets! Give each of your guests a small kilner jar that they can fill with whatever they want and then personalise it with a ribbon matching the colour of your wedding. For a winter wedding, give guests a little bottle of sloe gin and for younger guests you could make a plum cordial instead!

However, don't worry if planning the wedding is just about all you can handle because you can ask your caterer to help you with all of these ideas. They will still have that lovely home-made feel about them and it means that, if you wanted, you could go a little more complex and give guests something you might not have been able to make by yourself! For this I would always suggest macaroons, they dress the table beautifully, especially when you use a few different flavours, and they work fantastically as both sweet and savoury.

Above all else, the most important thing to remember is that this is your big day and everything you do should reflect your personality as a couple, so choose a wedding favour that you would love to receive too!
Here are recipes for some of the favour ideas mentioned above…
Lime-Ginger Salt (10 mini kilner jars)


Zest of 18 Limes
9 teaspoon(s) Ground Ginger
3 cup(s) Fine Sea Salt

Method: Spread lime zest on waxed paper; let dry overnight. In a medium bowl, combine lime zest, ground ginger, and fine sea salt.
Rosemary Infused Olive oil (based on 50ml bottles)


50ml olive oil per guest
1 fresh rosemary sprig per guest

Method: Wash all the ingredients going into your oil and let them dry as much as possible - preferably overnight. In small saucepan, combine oil and rosemary. Cook over low heat until a thermometer reaches 180 F, about 5 minutes. Remove and let cool to room temp. Transfer the sprigs to a 50ml bottle, and then add the oil. Seal and refrigerate up to 1 month

Tip: Flavoured olive oils and dressings make great gifts but watch out; there are safe and unsafe ways to make infused olive oil. The unsafe way is to put anything in the oil that contains any trace of water or moisture. That would include garlic, lemon peel, fresh peppers, fresh herbs and spices. The oil will not support bacterial growth but the water containing herbs will. Botulism bacteria can grow in this type of environment, even in a sealed bottle.
Apple Chutney (20 mini kilner jars)


15 tart apples - peeled, cored, and finely chopped
1 onion, quartered
3 (2.5cm) pieces fresh root ginger, peeled
250ml white wine vinegar
100g caster sugar
75g dark brown soft sugar
1/2 teaspoon cinnamon
1/2 teaspoon white pepper
1/2 teaspoon ground cardamom
1/4 teaspoon ground nutmeg

Method: in a saucepan, mix the apples, onion, ginger, vinegar, caster sugar, brown sugar, cinnamon, white pepper, cardamom and nutmeg. Bring to the boil, reduce heat, and cover. Simmer 30 minutes, stirring frequently, until the apples are tender. Mix in some water if necessary to keep the ingredients moist. Remove the onion and ginger, and store in the refrigerator until ready to serve.'