Should you watch a wedding band live before booking them?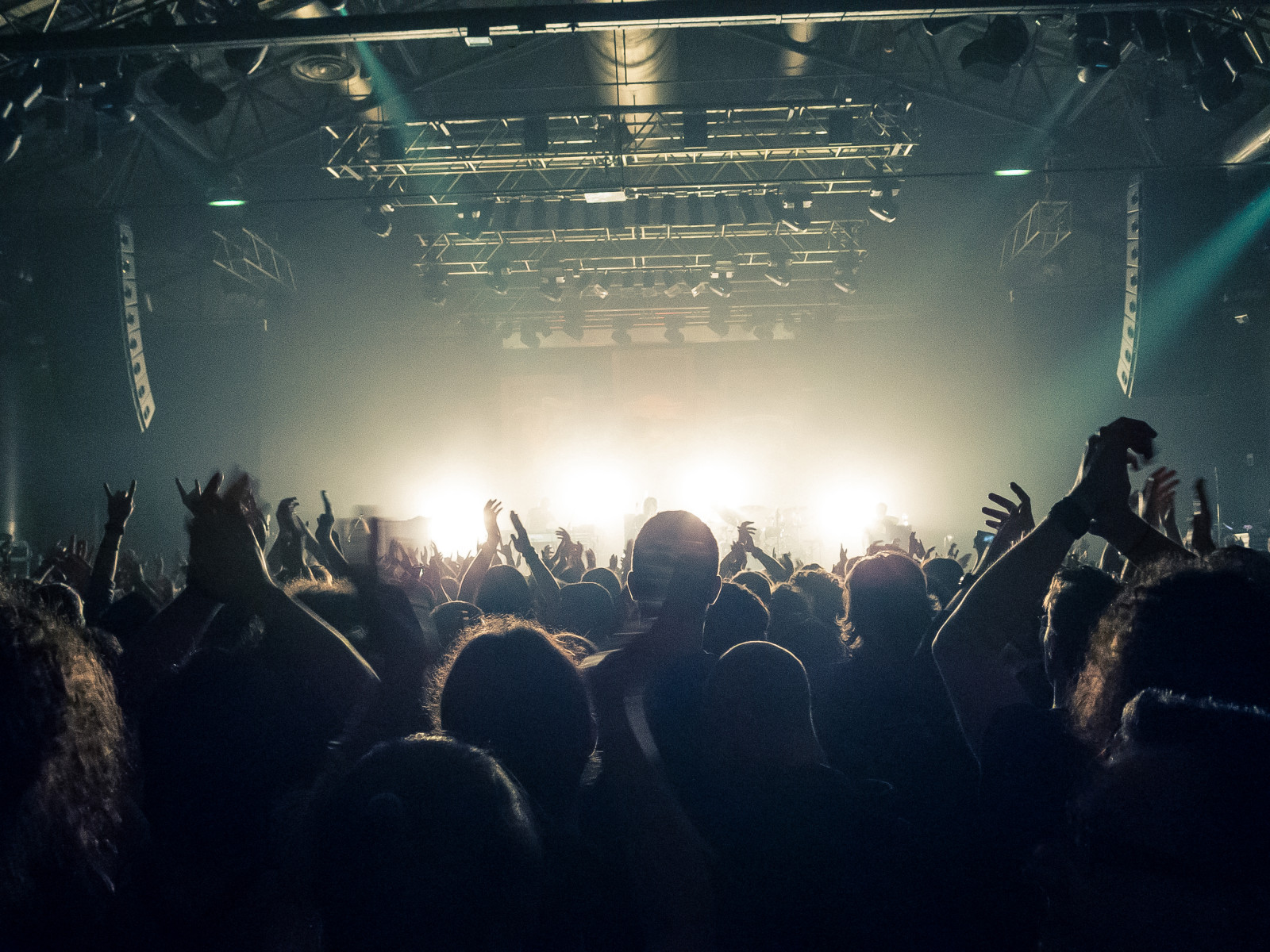 The wedding is for many the single most important event of their live, and no one in their right mind would leave something as integral to its success as the entertainment to chance. That being said, wedding and function bands rarely, if ever, play public gigs – that's just not the business they're in. So you may well feel like you're taking a blind leap of faith when you book wedding entertainment you can't sample beforehand – but fear not! There are plenty of ways for you to find the perfect wedding band without seeing them live, and here's a few of the most useful questions to ask yourself:
How Have They Presented Themselves Online?
The internet is, among other things, an invaluable resource in the field of advertising. At the click of a mouse you can access a huge reservoir of information and media – and it's almost as easy these days to submit huge bodies of information and media yourself. Add into the mix the handy hand-held device your smartphone, and there's little standing in your way to showcase your skills to the world wide web.
With this in mind, it is not unreasonable for you to expect to find high quality videos and sound recordings of the wedding band you're thinking of hiring. While it's not possible to capture the 'vibe' or 'feel' of a gig in this manner, you'll still get to hear what the wedding band sounds like, and see what they look like in action.
It's also worth paying attention to the quality of the media (the photos, videos and sound recordings, as well as the platform they're presented on). Image is everything at this stage, and you don't have to be an expert to recognise a poor quality, grainy video or a muffled sound recording. If the wedding band doesn't appear to have put the in the effort on this front, you can only assume they'll be lacking in other areas. High production values go some way to promise high performance values – if they look and sound good online, chances are they will at your wedding.
Indiana - Bands For Hire
What Do They Play?
Most professional wedding and function bands will have taken the time to draft up a comprehensive list of all the songs they have in regular rotation, and will also maintain this list to include any new songs they may have added. This is extremely useful to you, the prospective customer, as it'll give you a good idea of what kind of vibe your wedding band will be spreading – and, if you're in the market for a band who performs songs from a niche musical genre, how well they've got it covered. If your guest list is filled with, say, younger people, and you want a hip, up-to-date soundtrack at your wedding, you'd expect your wedding band's setlist to feature the latest and greatest chart hits – not whatever was dominating the radio waves ten years ago. Likewise, if you're expecting a more mature crowd and want to treat them to something slick and sophisticated – like a jazz band – you'd hope to find a string of standards from the Great American Songbook, as well as important names like Miles Davis, Louis Armstrong, featured on your wedding band's set list.
While you'll naturally gravitate towards a wedding band whose set list sports a high number of songs you personally enjoy – which is of course of the utmost importance, as it's your wedding – it's of equal importance to think of your guests' musical tastes as a whole. Most wedding bands will be accustomed to performing before an audience of varying ages and preferences – but it's you who'll know what they enjoy listening to. Usefully, you'll find that many wedding bands divide their onscreen repertoires into sections such as 'pop', 'oldies' or 'show tunes', which will allow you to work out which combination of songs (and, by extension which wedding band) will most suit your guests. Read through their repertoire, see if it seems like your cup of tea, and see if you can imagine the band's sound as you know it suiting the tracks they've mentioned.
Syndicate Du Swing - Bands For Hire
What Else Do They Provide?
The wedding and function band market is a fiercely competitive one these days, so the savviest among them have gone to new lengths to secure your custom. These new lengths include providing additional equipment and services such as lighting, extra speakers and DJ sets to keep your guests entertained between the band's live sets. These additional services should be readily advertised on the wedding band's page – be sure to read through these carefully, and feel free to make inquiries if anything seems unclear.
It's worth being overly cautious at this juncture, as you wouldn't want the big day to arrive and be faced with an awkward misunderstanding. Unless you specify, your wedding band might show up without a drum kit, or without a PA – some venues do provide these, and unless you and your wedding band are on the same page about this, they might be expecting such equipment to be there waiting for them. Make sure you read everything they've written about who they are and what they do, and ask further questions if you feel dark about any of it. You'll find most bands to be very understanding – they'll know more than most how hectic it can be to plan a wedding.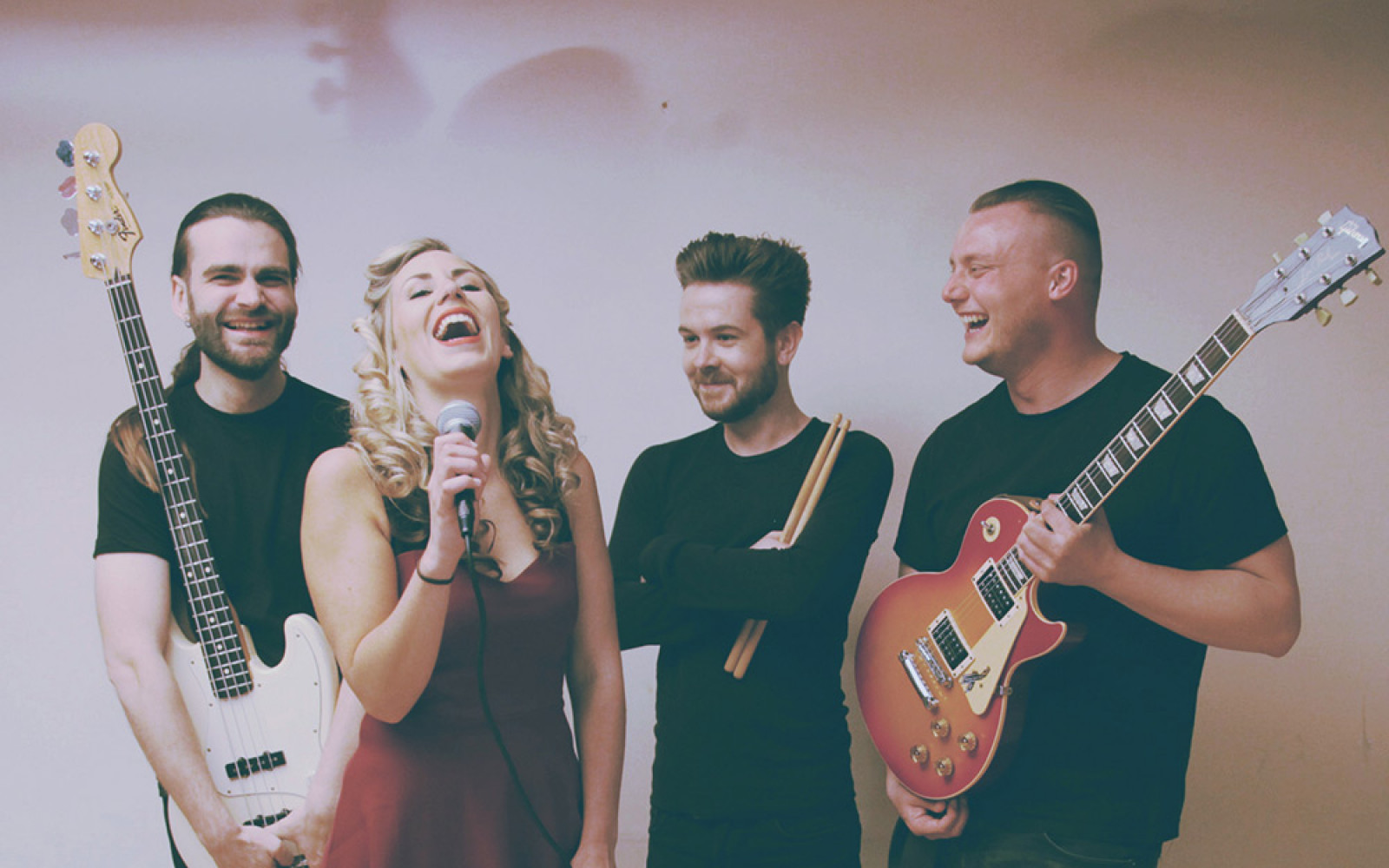 Luna & The Wolves - Bands For Hire
What Have Other People Said About Them?
Whether you're scoping out a new restaurant or shopping for a new vacuum cleaner, the comment sections of websites are always worth a read. As you can imagine, a band will want to portray itself in the most positive light it can – after all, every band will be vying for your attention. Find out about other people's experiences with them by reading reviews – they could be the real deal, and be just as professional, experienced and talented as they'd have you believe, but there could also be a downside (such as lateness, rudeness or even, in some cases, musical ineptitude) that they're less willing to broadcast.
The volume of comments can also be an indicator of a band's quality. Of course, you're onto a winner if there are more positive reviews than negative, but a band with little feedback of either kind will usually point towards a lack of experience. If their page is bustling with activity, it means that the band has received a lot of bookings and is a far safer bet. And let's not forgot good old word of mouth – if you've heard good things about a band you're thinking of hiring straight from the horse's mouth, then they probably played a show worth talking about.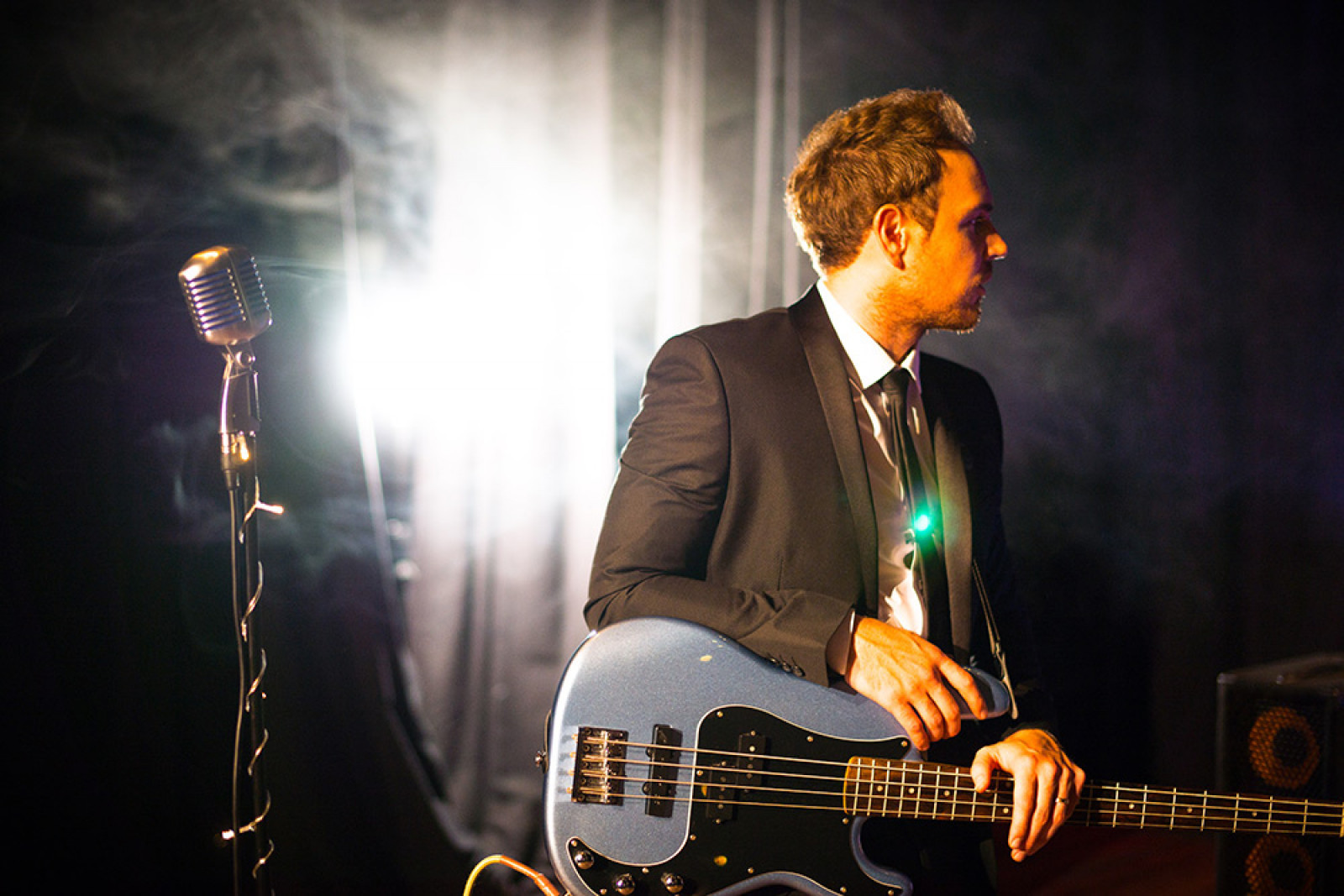 The Rockin' Rhythms - Bands For Hire
Are They Backed By An Agency?
A wedding band not backed by an agency is not necessarily going to deliver a worse service than one that is; many of music's greatest talents remain yet undiscovered. However, a wedding band that you hire via an agency will have had to go through certain vetting procedures, and will therefore be a safer bet. The wedding band will have to adhere to the agency's own policies, so if you can find out what these are, you'll have a better idea of what to expect. While it may seem unnecessary to some to pay a fee to the 'middle-man', that fee will invariably come with a guarantee. For example, if you've booked a wedding band, and find out on the week of your wedding that the singer has fallen ill, it'll be a whole lot less stressful knowing that the agency who supplied the band will be there to offer a solution. Agency support is also very reassuring in the run up to your wedding – they'll have at their disposal all the information you could want regarding rates, additional services and specific artist details.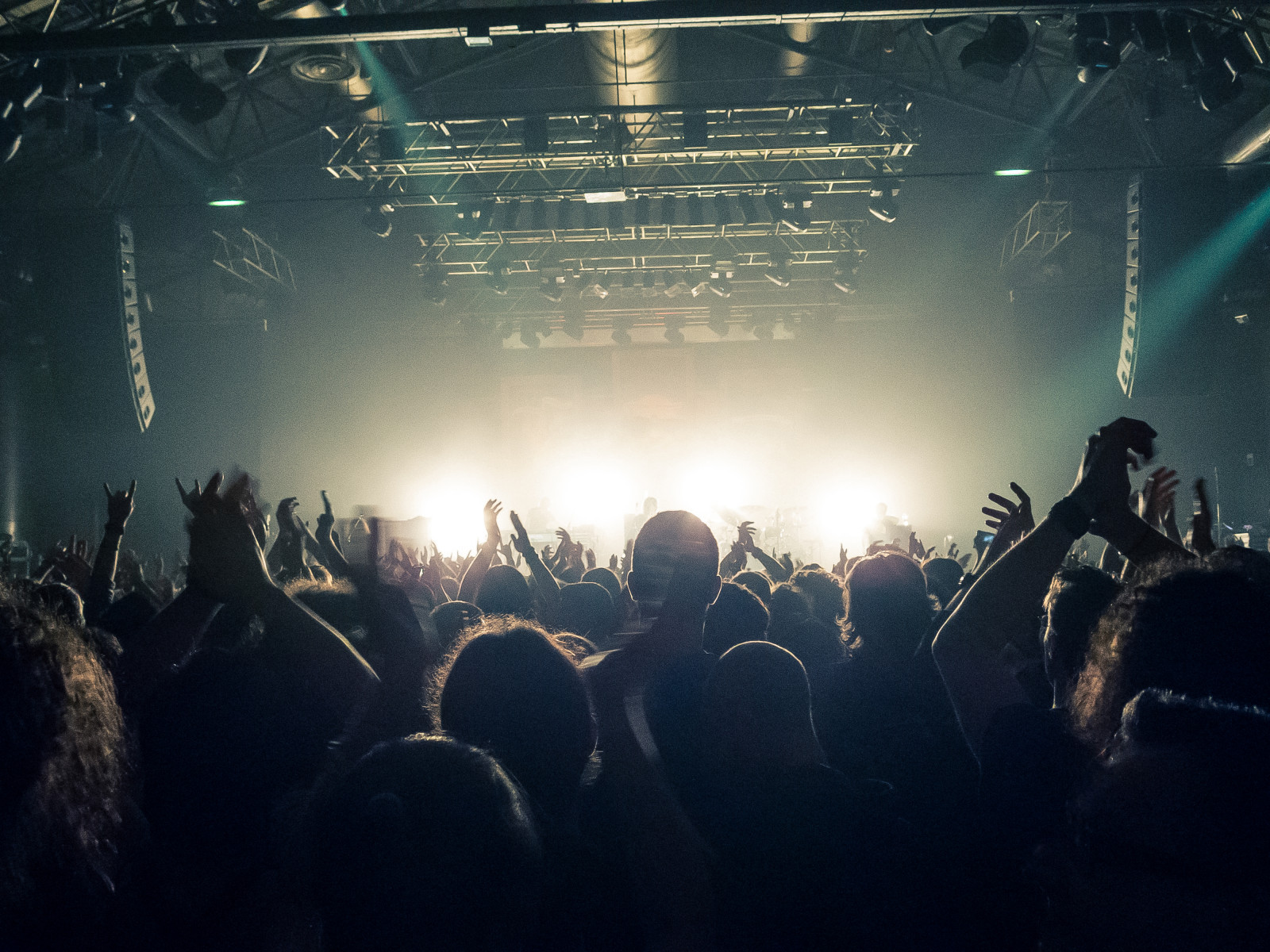 To conclude, it may not be possible for you to see your wedding band perform before the special date, but, thanks to the internet, that's not necessarily a disadvantage. You can find out all the services they provide, all the requirements they require and all songs they play without even meeting them, so you needn't worry too much about what they'll be like in real life. At any rate, it'll give you one more thing to look forward to on your wedding day.
To find the perfect live band for your wedding day, check out Bands For Hire; a live entertainment agency offering the most professional wedding bands in the business.