How to Book a Church Wedding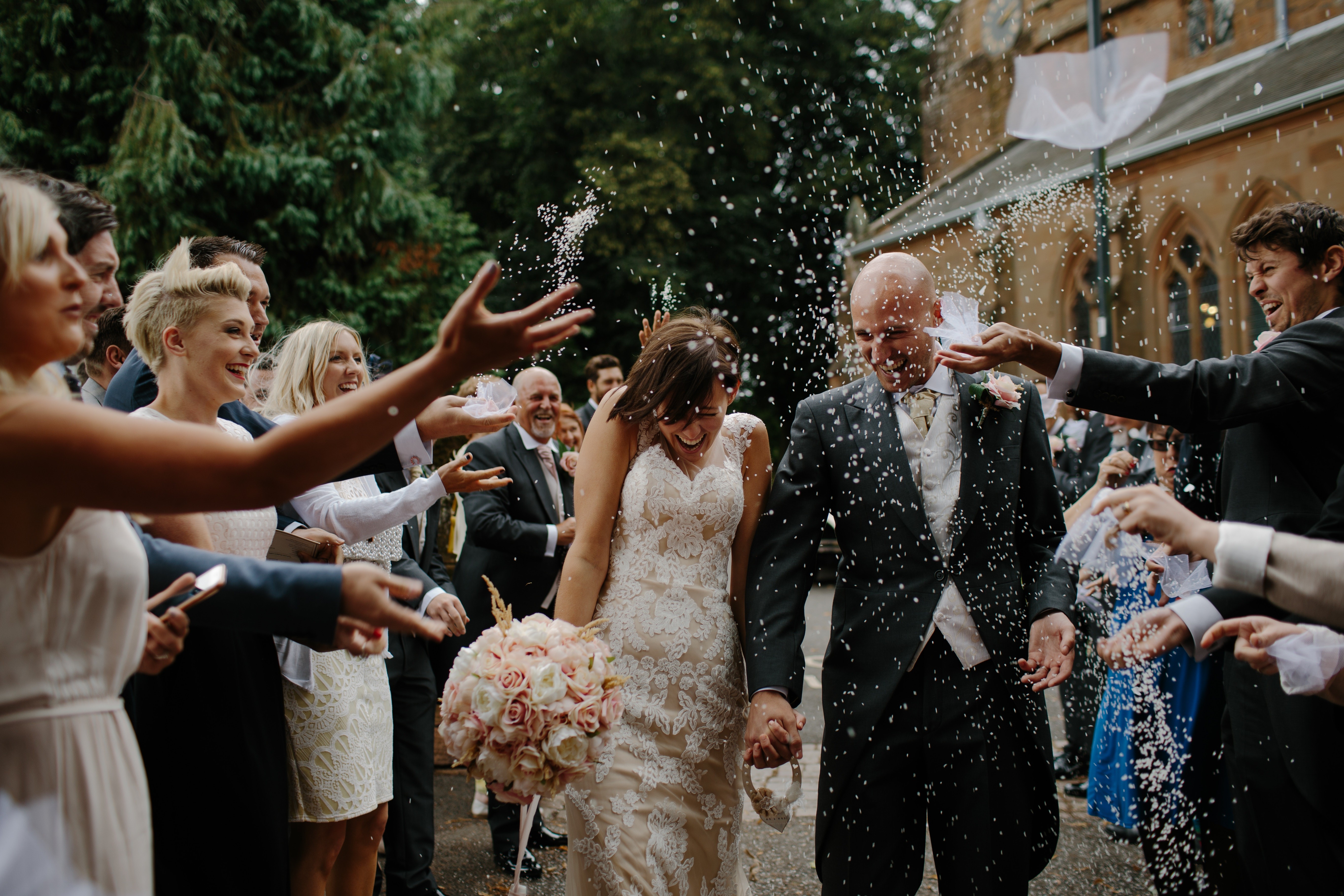 As a very crucial part of any wedding, the ceremony - be it civil or church - is something that needs to be organised early on in the wedding planning process. If you are choosing to get married in a church, there are a few things you need to be aware of, from the legal requirements to the process and finally the costings. So if you're a little baffled by it all and not too sure where to start, we've broken down all the various things you need to consider in this blog post.
First things first...
There will be a few routine things to run through with your vicar prior to the wedding, so you will need to let them know as soon as possible if you would like to hold your ceremony in their church. If you are yet to decide which parish you'd like to get married in, explore your options online and get in touch with the vicar to arrange a chat. If you have a little more time on your hands, consider popping to the church for their Sunday service and chat with the vicar then. It's always a wise idea to get in touch with your church at the same time you are liaising with your chosen wedding reception venue as often they will need the confirmation of the church (or civil ceremony) booking too before enabling you to book with them.
You'll need to allow a good amount of time
When you meet with your vicar, they will need to advise you of the legal requirements for marrying within the church along with following any necessary procedures. Often if you're choosing a weekend ceremony, especially Saturday, the dates can get booked up months in advance with other weddings and regular church services and celebrations, so you'll need to allow lots of time to ensure your ideal date is available. It's a wise idea to stay in touch with your church between now and the wedding if you can, by attending a few services here and there.
So what are the legal requirements?
- You are able to marry in a church from the age of 18 onwards in England, Wales and Northern Ireland but if you're 16 or 17, you'll need parental approval in England and Wales but in Scotland it just requires two witnesses.
- Once organised, you will need to have your 'banns read' as a requirement before you marry. This is to signify your intentions to marry, with these being read out prior to the day in both your parishes along with in the church you are due to get married during 3 Sundays in the 3 months prior to the wedding.
- What are banns? They are an ancient legal tradition and have been read out in church for millions of couples over many centuries. After the announcement of your forthcoming nuptials, the congregation might be invited to pray for you both. It can often be a very special moment, so it is great to go along to with your family if you can.
- Church ceremonies must take place between 8am and 6pm.
- Booking a Catholic wedding is slightly different to a Church of England wedding as you'll need a dispensation to marry in a Catholic church if one of you isn't Catholic. They also do not do the reading of the banns for Catholic weddings.
You need to have a connection to the church to get married there
Unfortunately you aren't able to marry in just any church, you will need to have some form of connection to it, but these are still varied. These include any of the following:
- One of you will need to have lived in the parish for 6 or more months
- Either of you will have needed to of attended worship in that parish regularly for 6 months
- One of you will need to have been baptised or confirmed within that parish
- Your parents or grandparents have married within that parish
- One of your parents lived in that parish or regularly went to church there for 6 months or more within your lifetime
If it isn't within one of these requirements but you've got your heart set on that church, attending church service there for 6 months may help your case.
So how much does it cost?
Church weddings in England or Wales typically cost around £500 and on top of this you will need to think about things like church wedding flowers, the use of an organist or choir and the church bells being rung as these all come as an extra cost.
Documents you will need
- You will both need to show the vicar your passport as proof of nationality.
- If either of you is divorced, then you'll need to bring along your decree absolute for the vicar to see.
- You might also need to bring along evidence of your connection to the church, whether this be a utility bill or bank statment to show you have lived in the parish or your parent's or grandparent's marriage certificate to prove they were married there. If in doubt, your vicar will be able to guide you on this.