Hot Hair Trends for 2014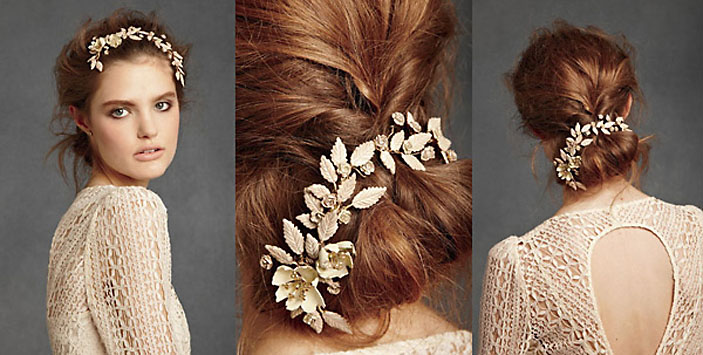 With a year of fantastic hairstyles behind us, we're all excited about what 2014 has to offer in the way of bridal hair inspiration, both off the cat walks and the red carpet! But for those of you who can't wait to see what those trusty celebs have to offer, here are a couple of top tips to get you going on this year's forecast: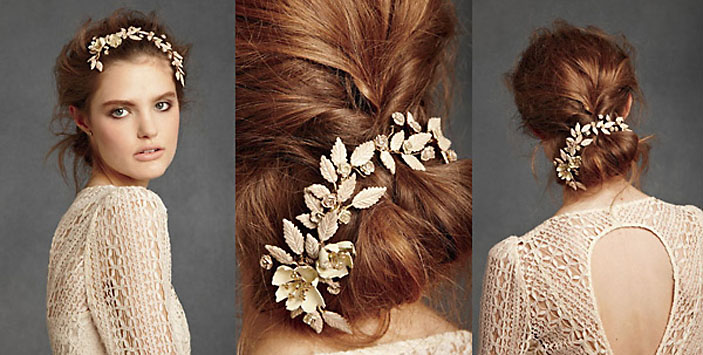 The 'Vintage' look has been coming back in a big way for some time now, but over the coming months we can expect more from the super sleek 1920s era (thank you, Great Gatsby! It's been out for a while, but we're only just getting started…) and from the volume loving 70s! But what does this mean for all you lovely brides to be? Well, for the 1920s renaissance this gives us a great excuse to play around with some absolutely gorgeous hair accessories. Tiaras are OUT; but that doesn't mean that glitz and glamour goes with it. Take a look at some authentic 1920s images for inspiration, scout around the UK's wonderful selection of vintage boutique shops for long forgotten, art deco diamante hairclips, brooches or even necklaces that can be incorporated beautifully into a carefully arranged faux bob or finger waved chignon bun, or check out Etsy for some amazing flapper girl style head bands and beads. Those of you with short hair are also in luck, because you can't get much hotter than that classic, cheekbone skimming bob – seriously striking!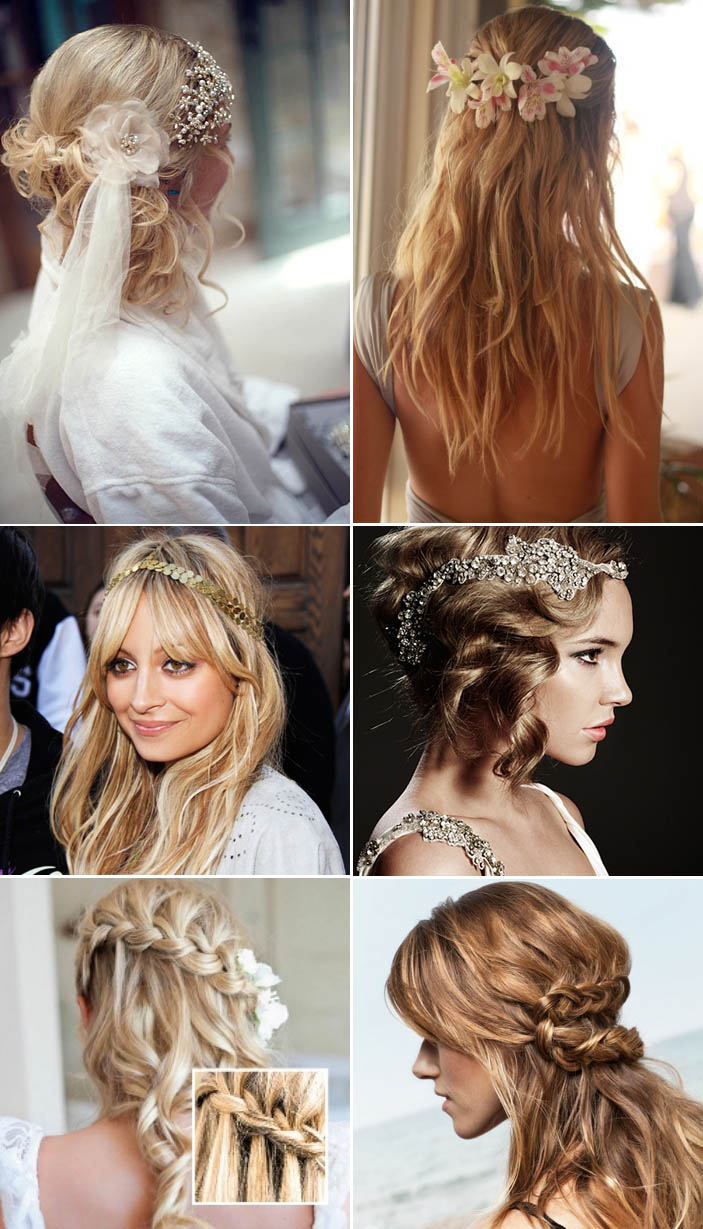 As for the 70s, you can go one of two ways: The most recent addition to the fashion world is voluminous curls with attitude! What a way to make the most of your locks on the big day! This can look great loose and blow-dried into perfect, fluffy spirals or half up half down maybe even with some extensions added for that extra wow factor. It may sound a little 'out there', but this can work really nicely with a more ethereal themed wedding.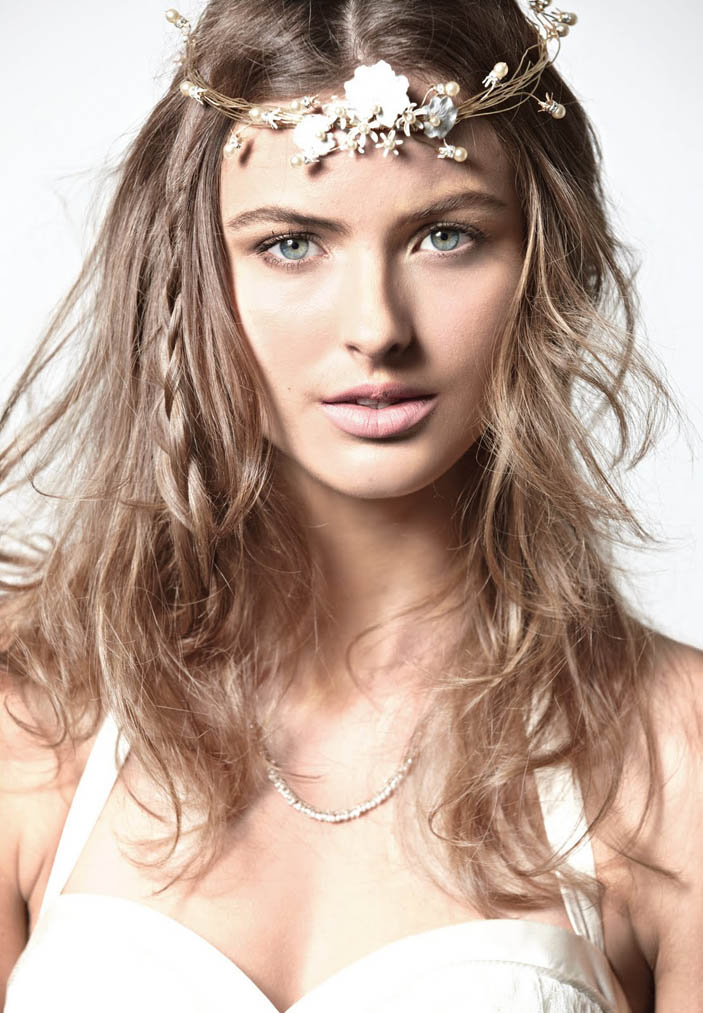 If you're not quite feeling this revival, why not try the other option: Boho Chic! This is an increasingly popular trend, and I can see why. The constrains of the more 'classic' bridal styles are gradually being overthrown by this wonderfully relaxed 'I woke up this gorgeous' look. Whether it's loose, soft waves with the addition of a subtle waterfall braid flowing through, interwoven with fresh flowers or one of those ever illusive 'effortless' up dos (that are SO far from effortless, as I'm sure you'll discover if you attempt it yourself!), that should be worn big and perfectly pinned to keep it secure all day and night, you'll be totally 'in vogue' wearing this look down the aisle.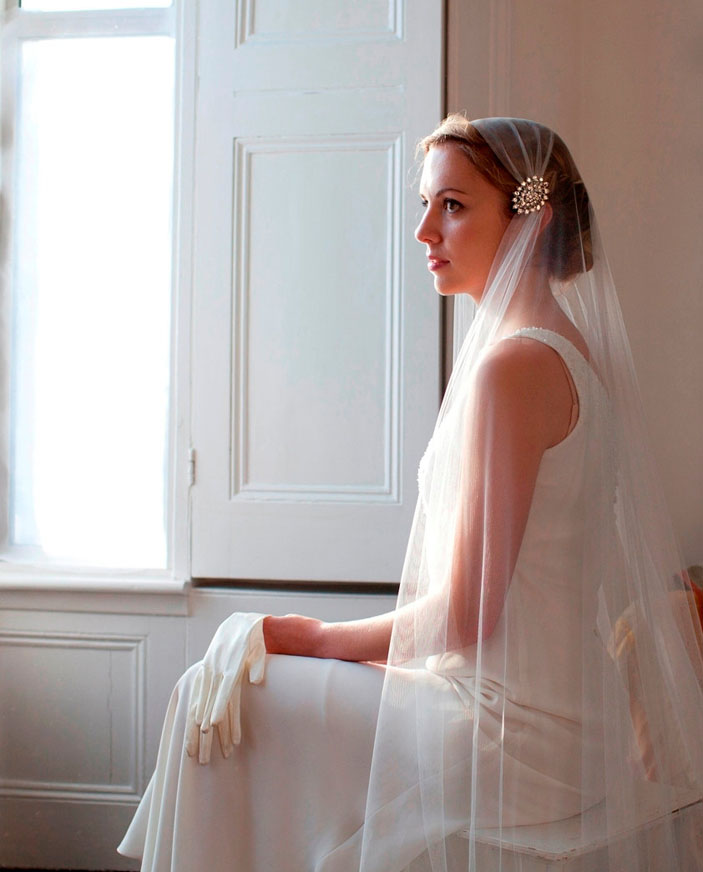 Veils are also set to be very popular this year, especially waist and floor length designs. These both look great teamed with all the aforementioned styles and can be worn either in front or behind the crown for that wonderful drape over your face before the 'I dos' and then pushed back over the hair, after!

All in all, wedding styles this year are set to focus on 'natural' and 'sumptuous' rolled into one! So get prepping with regular trims and deep conditioning treatments. Remember to take into account the colours and general theme of your wedding when deciding upon your hairstyle(s) to make sure that everything looks and feels as perfect as you've imagined it. One of 2014's hottest colour trend is 'Rich and Regal' – think deep purples and mocha browns. Great for Autumn, but perhaps try the lighter versions for spring/summer!

Banner Image Courtesy of: Alison Gaudion