Hen Party Trends for 2015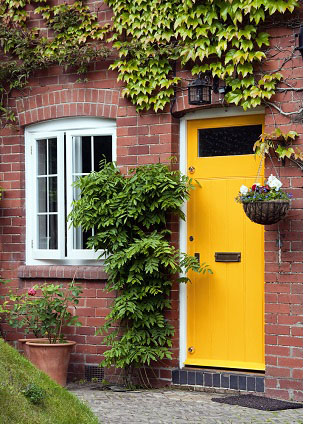 The wedding industry (like the fashion industry) gets to enjoy new trends every season and whilst the hen industry doesn't require that you wear a specific type of dress for the occasion – it still comes with its own trends. There have been certain trends that come and go though. For example, last year was a big year for crafty hens with activities like knicker making and fascinator making enjoying a rise in popularity. However 2015 is slightly different with more emphasis on actual "experiences" rather than going home with an actual item/souvenir. So if you're one of the lucky ladies getting married this year then we've collated some of the best hen party trends for 2015 below…


Festivals

Kate Moss did it for her hen do and we've noticed an increased trend in hens opting to stay home and have a festival hen weekend instead of going abroad. There are numerous different festivals to choose from, catering to all kinds of party people and musical tastes. There's Lattitude for all the bohemians out there and Festival N0.6 if you want to go further afield and play in a castle. The ever popular Glastonbury and Isle of Wight Festivals are also great choices. Think about it. Booze? Tents? Live music and your best friends? That's everything you need for a perfect hen weekend right there!


Hen Houses

O.K. not so much a trend as an adjustment in accommodation: the great thing about hotels is that they have room service and cleaners. However some hotels can be a bit funny about the noise that hen parties make and when you're on a hen do you don't really want to be shushed like children. Which is why many larger hen groups are choosing to book an actual house/cottage instead of a hotel to bypass this issue. Besides the noise issue, you and your hens can also get up and leave whenever you want without having to drag yourselves out of bed with a horrible hangover – just to make it for breakfast.


Yoga/Health Retreats

This year it's all about being healthy and developing oneself to be the best version of yourself as possible. So whilst some hens are still choosing to centre their hen weekends a round drinking and dancing (and there's nothing wrong with that!) However, we've noticed that a few hens are opting to enjoy detoxing yoga retreats instead of getting intoxicated, and why not? It's rare in our busy smog infested lives to experience relaxed bliss and cleansing. So for a special weekend away why not opt to have a unique and well behaved hen weekend for a change?


Cooking Classes

Still coming in strong are cooking classes, with hens around the country wanting to learn how to cook more exciting and specialist dishes (like chocolate making.) There's also more of a demand for food preparation too and by that I mean butchery courses and fish preparation courses, which makes sense really (even if it doesn't sound like a traditional fun hen party activity!) You go away with the girls and gain new memories and experiences. So why not learn a new life skill while you're at it?