A Modern Guide To Wedding Stationery
Wedding stationery is a crucial part of any bride's big day - not only does it let guests in on all the vital information to actually get them there, via the invitations - but it also gives the all-important first glimpse of the wedding style, and on the day itself it can help bring together all the other little details you've been so carefully planning… Wedding stationery to think about includes save the dates and invites, orders of service, menu cards, place cards, table names or numbers, a seating plan, and finally the thank you cards when you're home from honeymoon. With so many items to co-ordinate, it can seem a little overwhelming at times - here's a handy ready Q&A on what's what with wedding stationery - with some invaluable insight from leading stationer Hip Hip Hooray.
Q – DO I NEED SAVE THE DATE CARDS?
A - The chances are, your friends and family go to a fair few weddings throughout the year, and have many other events on their social calendar too - if you want to ensure that your big day is the first thing they pencil in, sending a save the date eight to ten months before your wedding will do the trick. It's also the very first glimpse of your big day your guests will see - so with the right design, you can really build the excitement for your special day.
Q – WHEN SHOULD I SEND MY WEDDING INVITATIONS?
A - Traditionally, invitations go out eight to twelve weeks before the wedding -- this gives guests plenty of time to clear their schedules and make travel arrangements if they live a fair distance away. If it's a destination wedding, give guests more time and send them out four to six months ahead of time.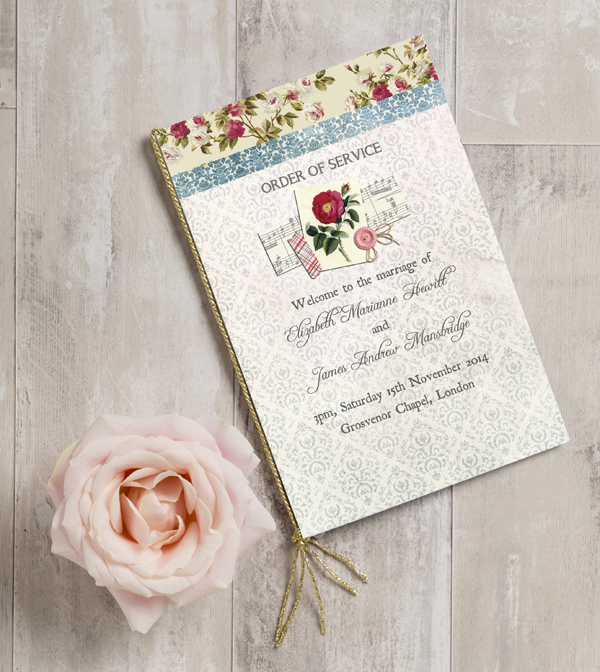 Q – HOW MANY INVITATIONS SHOULD I ORDER?
A - You'll need to order one for every household, family or couple on your guest list as opposed to one per person. It's always advisable to over order by 10% so that you have some left over to invite more people as you receive negative RSVPs. Don't forget to keep one or two back as a special memento of your big day too!
Q – HOW MUCH SHOULD TRADITION BE FOLLOWED ON MY INVITATIONS?
A - When it comes to weddings, you can easily find yourself up to your eyeballs in etiquette! The main thing to keep in mind here is how comfortable you (and anyone else footing the bill) is with your invitation wording. You can go down a very formal route with an elegant invitation, or perhaps choose a more contemporary and relaxed style of wording if you're opting for quirky invitations. Having said this, even with a very modern and fun wording style you can still take care to make sure that spelling and grammar is correct.
Q – DO I NEED ORDER OF SERVICE BOOKLETS FOR MY BIG DAY?
A - If you're having a church ceremony, where guests will need to follow hymns, readers and other key parts of the service you will most likely need an 8 page booklet - Catholic wedding ceremonies can be much longer and require more pages. Alternatively, if you're having a civil marriage you may find a single sided order of ceremony or program card more fitting, and you almost certainly won't need a full booklet.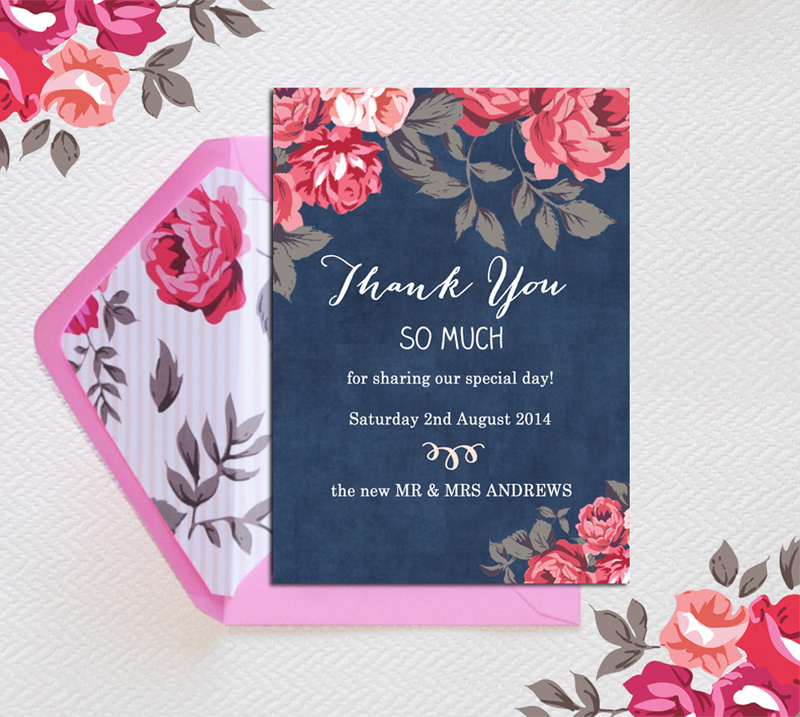 Q – HELP, I DON'T HAVE A BIG BUDGET FOR LEFT OVER FOR STATIONERY, BUT I STILL WANT IT ALL!
A - Don't worry, the good news is - there are loads of ways you can get creative to trim the cost but keep the style! With plenty of fab online blogs and tutorials to draw inspiration from, you can go down the DIY route with homemade save the dates, table numbers and more. You can also look for a company who offer designs as printables (like us!) - by printing some items yourself or through a local printing company you can save up to 70%.
Q – MY FIANCÉ AND I CAN'T AGREE ON STATIONERY DESIGNS, HOW CAN WE WORK IT OUT?
A - First things first, don't less this dampen your spirits - so many couples go through the exact same thing and struggle to agree on themes, styles and fonts. The best thing to do is to be very honest with each other from the offset - be considerate of your partner's views and respect the fact the your invitations will be representing the two of you individually and not just the theme of your wedding. If he/she feels strongly against the style you have your eye on, the chances are it's not the right stationery for you. Move on, keep looking and try to keep the bigger picture in mind…
Q – WHAT STATIONERY WILL WE NEED AT THE RECEPTION?
A - Wedding reception stationery can help ensure things run smoothly at your reception - get your guests to their chairs with a seating plan or by using increasingly popular escort cards, identify tables with table name or number cards, label place settings with name cards, and set out menus to let the wedding party know which culinary delights await them.
Not only do these items serve a really practical purpose, but they can also look lovely within the setting of your reception, bringing all the details together and adding to the theme of your celebration. For the icing on the cake, you can also go that extra mile with sweet finishing touches such as straw flags, signs and posters.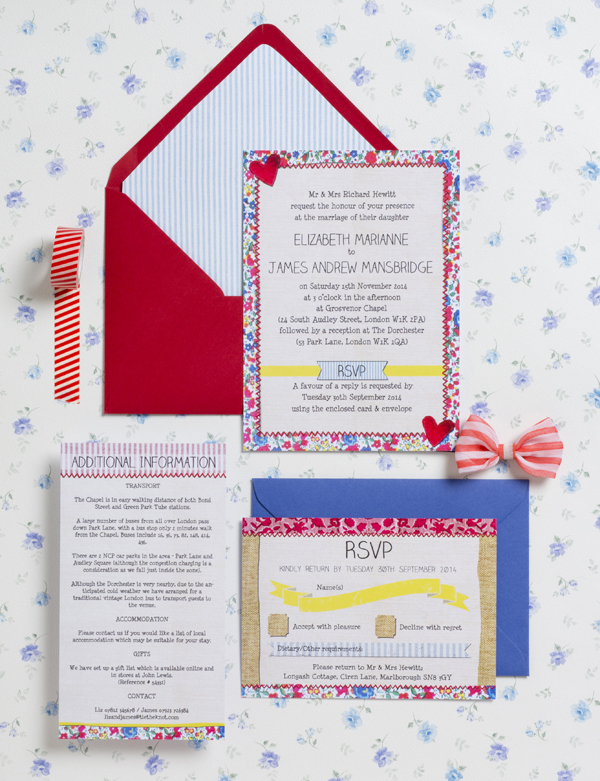 Q – HOW LONG AFTER THE WEDDING SHOULD WE SEND OUT THANK YOU CARDS?
A - Your wedding day wouldn't have been the same without your friends and family being there to celebrate with you - don't forget to thank them promptly for being there as well as for any gifts given. Ideally thank you cards should be posted within a month of your wedding or returning from your honeymoon - why not opt for a photo design to give guests a keepsake to remember the occasion?
If you like the look of Hip Hip Hooray's stuff (which we're sure you do!) you can get in touch with them here.