Fabulous Wedding Favours For Under £1
As something that is often knocked off the list as soon as the budget starts to get stretched, couples often forget that favours can be a really lovely way to inject personality into their big day and more importantly - it doesn't need to be expensive! You can do all sorts of lovely things that are relevant to you as a couple without breaking the bank. Be it linked to your hobbies, job, upbringing, location or food preferences - this is somewhere you can make your guests chuckle. So without further ado, here's a round up of some of our favourite ideas all under £1 to get you inspired for what you can do for your big day...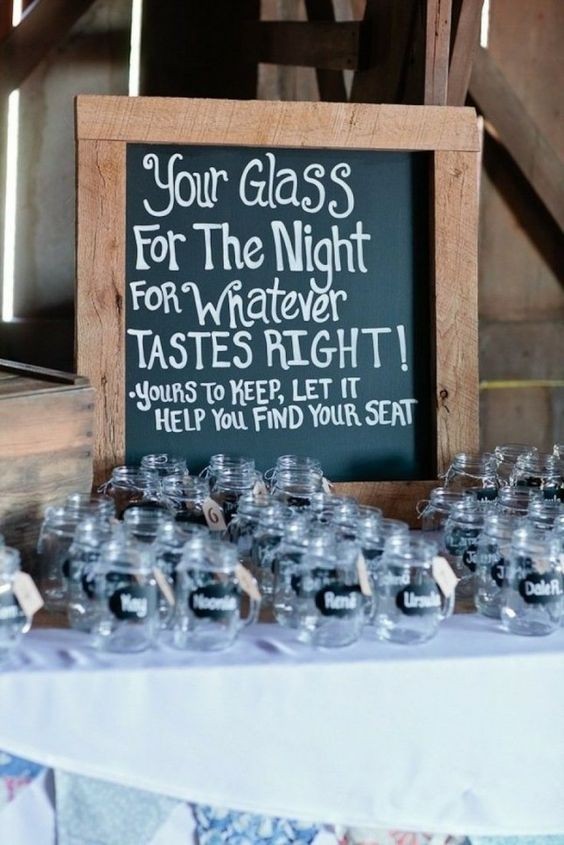 1. Mason Jar Glasses
Why not get your guests using their favours throughout the wedding? This is the perfect double whammy for solving your glass hire and favour situations in one. Head to Poundland, IKEA or just have a scout about online for these. The labels can be bought seperately and applied, using either blackboard stickers or luggage tags.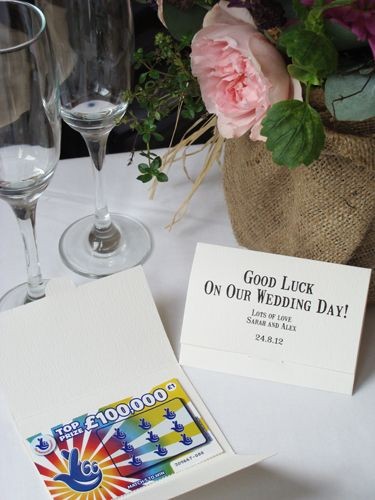 2. Lottery Ticket
If you're after favours that could actually increase in value then this ones for you! Plus who doesn't love a scratch card for a bit of fun?! If the rather bright colours of your typical scratch card doesn't quite fit your colour scheme, these can easily be tucked into coloured cards with a nice sentiment written on the front.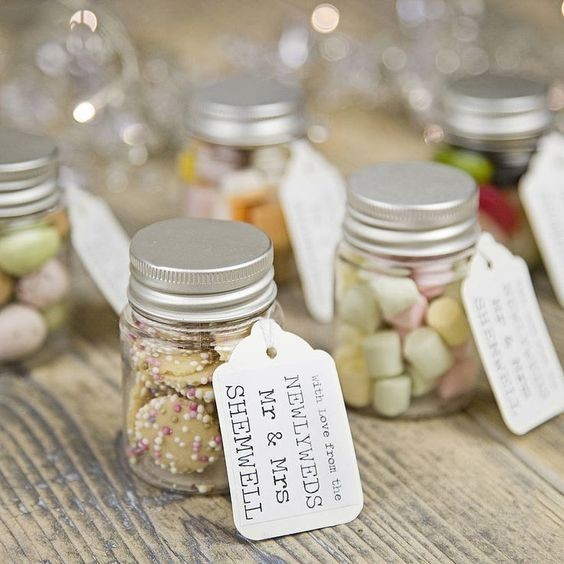 3. Sweetie Jars
Always a classic that goes down well, bulk buy some family favourite sweets and order some small jars online or from IKEA and you're sorted. If you know anyone who whips through jam or baby's food like nobody's business, it might be worth getting friendly with them now to save yourself some pennies!
4. S'mores
Channel the American vibes and package up some s'mores DIY kits for your wedding guests. If you're having fire pits for everyone to snuggle round then these will be perfect.
5. Seed Packs
For a lovely sentiment that will definitely save you a penny or two, these handmade seed packets are perfect. Fill it with a flower that's relevant to you to make it extra special.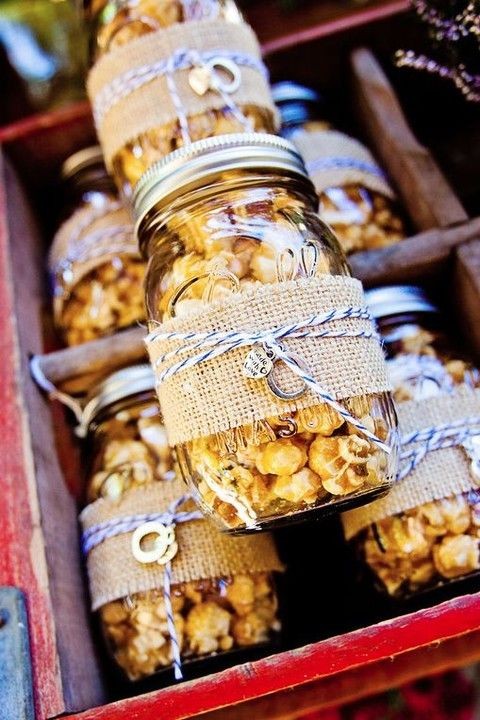 6. Popcorn Jars
Stock up on mason jars and fill them with lots of lovely popcorn. To keep costs to a minimum, buy the popcorn kernels and pop the popcorn yourself. This will give you a chance to flavour the popcorn as you wish and get experimental!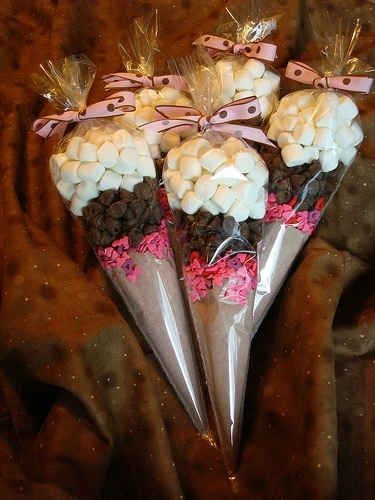 7. Hot Chocolate Cones
There is no doubt everyone has a little place in their heart for hot chocolate. After a night of dancing and celebration, nursing yourself better in the morning with a mug of it sounds perfect. These cellophane cones are easy to get hold of, cheap and all the fillers and ribbons can be bought in bulk.
8. Tinned Herbs
From this day forward, you better be ready to start collection all your tin cans (avid fans of recycling will be so proud!). As a vessel that we work our way through on a daily basis, it won't take long to get a good collection together. Then head down to IKEA, New Covent Garden Flower Market or your local garden centre and stock up on herbs ready to be planted.
9. Wedding Soundtrack
We are obsessed with this idea of sending your guests away with your wedding soundtrack as a favour. It makes for such a lovely and sentimental way to have your wedding remembered whilst keeping the costs low too.
10. Bags of Coffee or Tea
Bag up your favourite coffee or tea in a paper bag or cellophane and either have personalised labels made or get crafty yourself. Prop them next to a tea related pun and you'll be well on your way!
11. Candyfloss
An old school favourite and a personal favourite of mine too is candyfloss. Not only is it super inexpensive, the perfect pink fluffiness of it will fit right in with any wedding setting with minimal packaging needed. This is a fab idea if you're having a festival or carnival inspired wedding too!
12. Hangover Kits
Potentially the favour your guests will thank you for most is the hangover kit! It is highly likely if your guests are staying in hotels or houses nearby they have forgotten to pack any sort of remedy for the next day, so ensure they wake up happy with a kit like this. Think bottled water, headache and tummy tablets plus any other funny antidote that is believed to be a hangover cure!
13. Homemade Jam
If you or a family member are partial to a bit of preserve making, now's your time to get them in on the act. They will no doubt have some empty jars stashed away already so get collecting and then create your preserve of choice to fill them with. You can write your own labels or order some cheap online.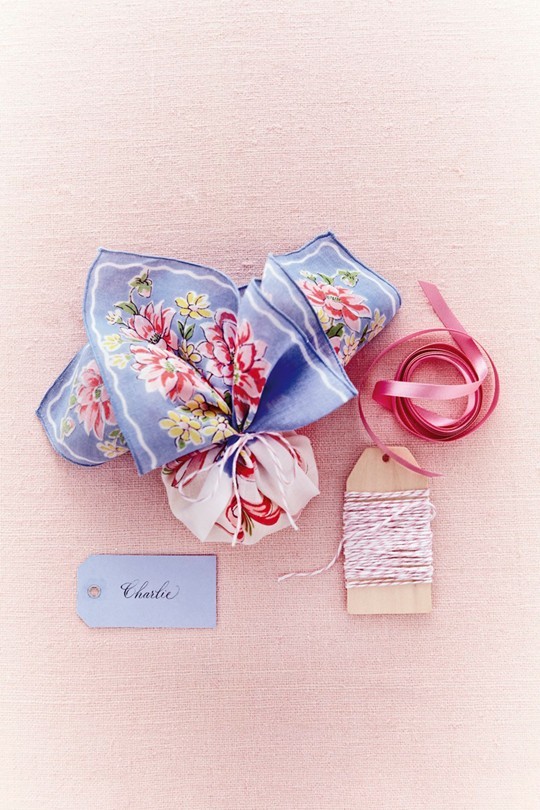 14. Handkechief Parcels
For dainty countryside perfection, collect together an assortment of handkerchiefs or choose a pretty fabric and create them yourself. Fill them with your favourite sweets or goodies - whatever you fancy!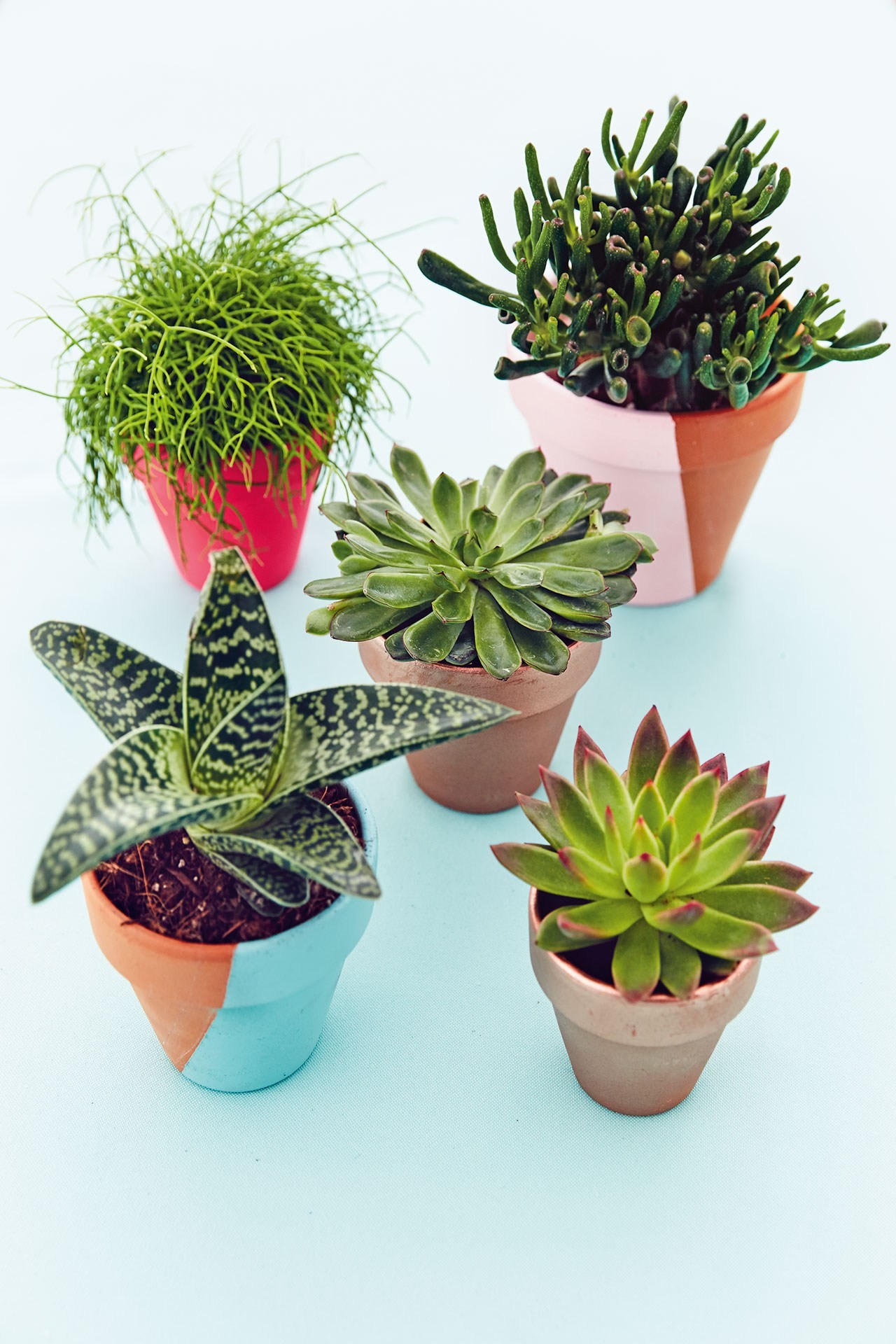 15. Potted Plants
Bulk buy trays of teeny succulents and cacti and pop these into little teracotta pots. These look great left as they are or with a lick of paint and gold spray paint to add a unique touch.
16. Hats for Everyone!
To add a touch of fun to your wedding day, why not collect together lots of fun hats and wigs for your guests to wear later on in the night. Or if you're going for the more sophisticated feel, opt for sunhats as pictured above.
17. Chocolate Coins
Keep things simple and classic with a trusty chocolate coin accompanied with a nice sentiment. Although top tip, maybe stock up on the coins at Christmas as they're suprisingly hard to find afterwards!
18. Scone Hamper
Get in touch with your inner queenie and make your wedding guests their own strawberry scone hamper! With home-baked scones and strawberries bought in bulk, you just need to decide what you want to pop it in - so get creative!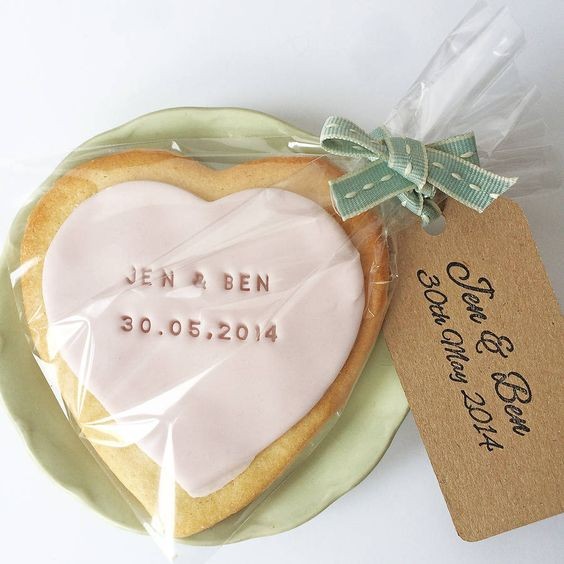 19. Hand-stamped Biscuits
Don your Mary Berry hat and get baking! With personalised stamping kits being fairly inexpensive nowadays, you can get a little family production line going with the baking, icing, stamping and bagging!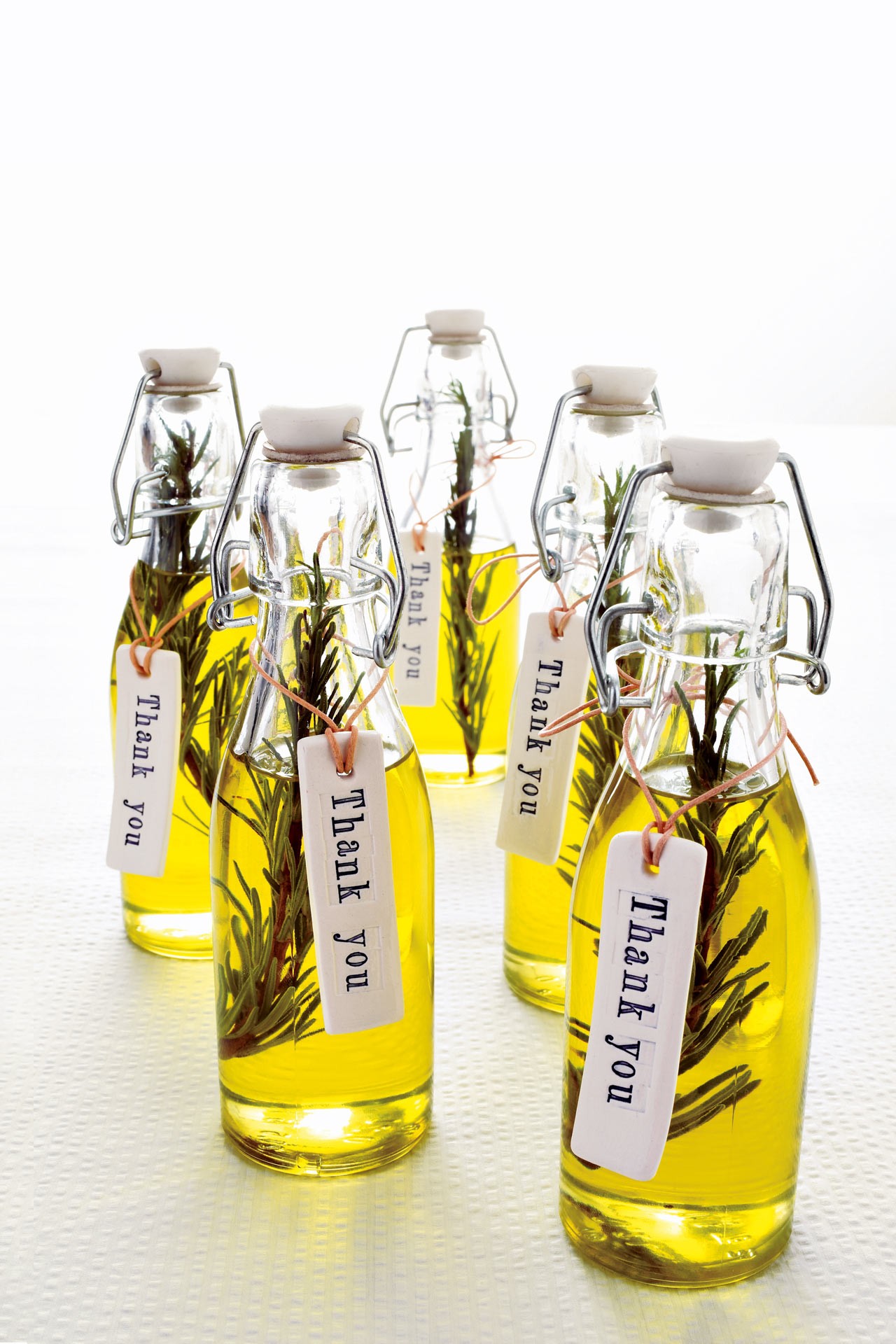 20. Olive Oil
If you're following the theme of an Italian or Mediterranean wedding or just like a bit of cooking - this is a lovely idea for your guests. They are super easy to make and can be filled with sprigs of rosemary or chillies from your own garden.
21. Kraft Bags
Not sure yet what you fancy doing for your favours? These kraft bags are great for them to be popped into. To get the pretty look as seen above, buy some fun crinkly scissors, hole punch the tops for the ribbon and away you go! Fill with popcorn, your favourite sweets or a hangover kit - up to you!
22. Chocolate Lodge Wedding Chocolate Favours
Offering delicious, chocolate wedding favours from 90p per chocolate, these handmade, bespoke chocolates from West Sussex are a tasty and cost effective idea. With further discounts available on bulk orders, you can see more of their designs and contact Chocolate Lodge directly here