twobirds – One Dress Making Many Memories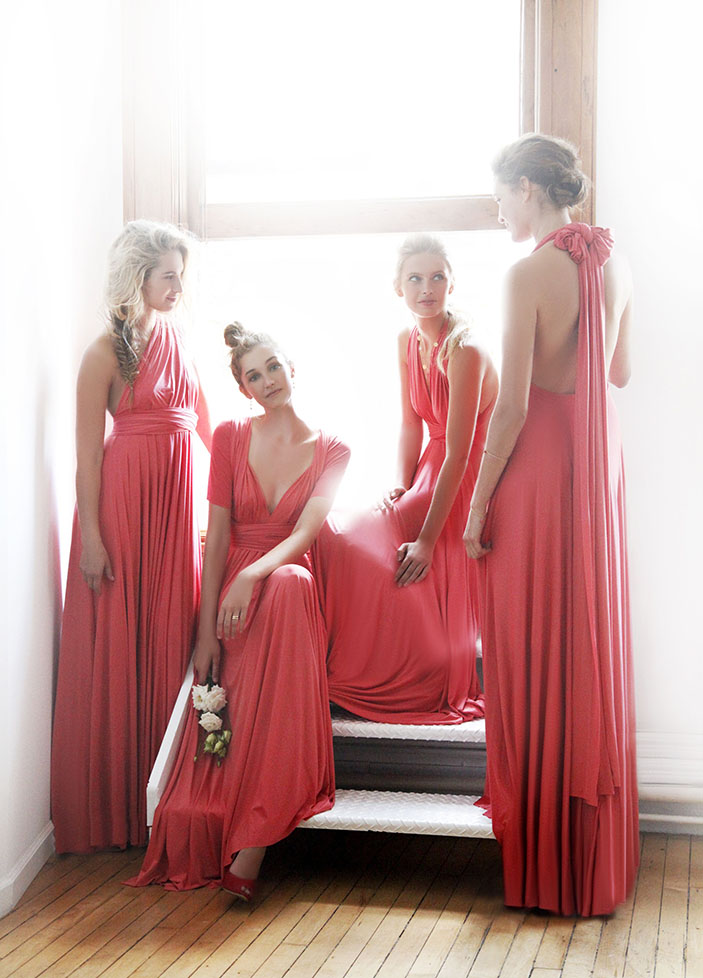 "Being a bridesmaid doesn't have to mean forgoing style."


Have you ever purchased and worn a bridesmaid dress and thought to yourself, 'I am never going to wear this again'? You leave the wedding, take off your dress and throw it in to your wardrobe, done and dusted, worn and forgotten!

Be the bride that makes her bridesmaids happy in what they are wearing. Happy bridesmaids can make for simply gorgeous photographs and a very beautiful wedding day.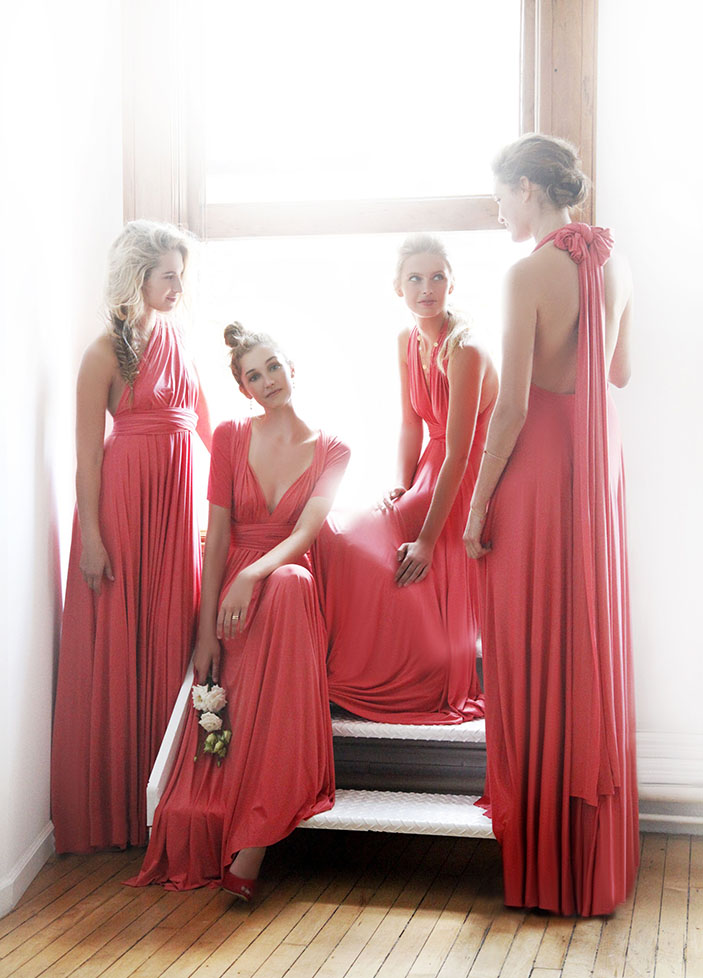 Frustrated with spending too much money on bridesmaid dresses that she never wore again, Ariane Goldman, owner of the beautiful and creative business twobirds, has the solution for every bride-to-be.

At her wedding in Jamaica she dressed her bridesmaids in BEAUTIFUL multifunctional dresses. Her bridesmaids loved their dresses and Ariane knew that she had found a solution for all bridesmaid outfit worries.

Being a bridesmaid doesn't have to mean 'forgoing style', the bride and her maids should feel fabulous in their dresses. twobirds do it just right!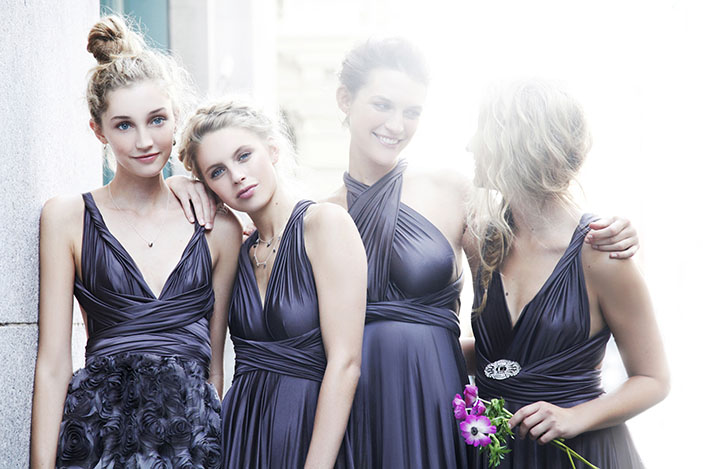 The simplicity of their dresses are simply breathtaking, they're versatile and will suit all body shapes. Have a look at the photographs and you can see how stunning these designs really are. And if that's not enough, we've spoken to Anna Weiss, Sales and Operations Manager at twobirds, all about the company, collections and colour!


What is your personal favourite dress or collection that you have at twobirds?

My favourite dress is the classic ballgown, I can rarely wear long dresses but this one is just so flattering and elegant that it looks good on everyone. I now own five but the Cabernet is my favourite - real Hollywood glamour! And of course, because you can tie our dresses into lots of

different styles, they never date and you never get bored of wearing them. There is genuinely a style for every occasion.


Why should brides use twobirds to look for their bridesmaid dresses?
Why use twobirds? twobirds is the problem solver of the bridesmaid dress world as it suits everyone regardless of size, shape or style. Our various different tying styles, from sleeved to halter neck to strapless, allow girls to accentuate their best bits and camouflage any they want to hide. We use so much luxurious jersey in the dresses so they don't cling and are incredibly comfortable, and because our dresses come in just two sizes, covering a UK4 – 24 and require no alterations, you gain or lose weight, or even get pregnant and you can still wear it. They look so lovely over a bump!

What colours are 'in' for 2014?

We have 26 lovely colours in our collection and because our dresses cater to all types of wedding, we really do sell an array of tones. However, Heather has been an absolute

winner this year as it is the perfect balance of a soft, almost neutral tone but with a warmth that suits all complexions. The one trend we are noticing this year is colour mixing, which can have stunning results. Heather is almost always i

n

the mix as it brings together the

gre

ys

, purples, pinks and neutrals beautifully.


How have bridesmaid dresses changed over the last few years?
How have dresses changed? I think girls have moved away from the 'traditional' bridesmaid dress and are actively seeking out dresses that you can wear again, this is why our gown is a real winner, depending on how you style it you can wear it from anything to a a day party, dinner or a black tie function.
What tips can you give Wedding Planner, regarding choosing your bridesmaid dresses?

Make sure all your girls are comfortable and happy in what they are wearing as it will show on the day if they aren't. And try to find a dress that they will wear

again so it's value for money, no one wants to buy dresses that get worn once and are then just relegated to the back of the wardrobe - our dresses tick both of these

boxes of course!


What has been the best, memorable moment of working at twobirds?

That is a tricky one! Winning our first award has got to be up there but I think the moment that had the most impact was when we moved from our tiny little nest in Notting Hill to our lovely bright and spacious new showroom in Covent Garden - it has made such a difference to have all the extra space as we can now see so many more lovely groups.


Why do you LOVE your job and twobirds?

I love my job because

we have a fabulous team, an amazing product and very hands on roles in the business. We manage every aspect of twobirds UK, from initial

telephone and email enquiries to actually

making the dresses in London. It is very rewarding being so involved in each part of

the process.



I also love the fact that we have both our London flagship where we welcome groups of girls and have that first hand contact with brides and their maids helping them plan their big day, but also have the wholesale side of the business and so that we can stay connected with the industry in the UK and Europe and build long term relationships. We really do have the best of both worlds!