Do Brides Need To Treat Wedding Planning Like a Part Time Job?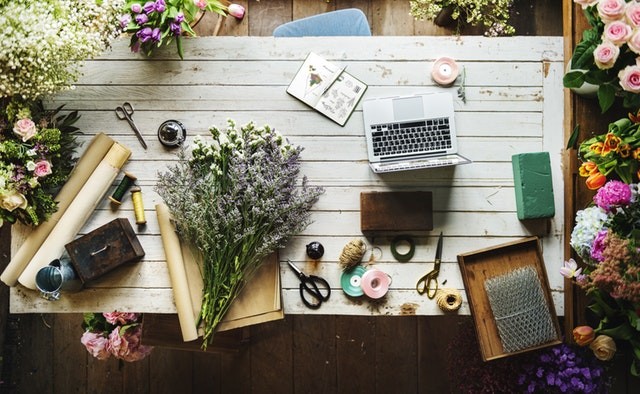 Should you treat wedding planning like a part time job? 'Wow, I hope not!' you cry as you eat another cake sample and scour Pinterest once more to check if you actually like the colour scheme you've sort of chosen.
Well, we're sorry to break the bad news, but on average brides spend 36 days planning a wedding – that's 864 hours and consists of everything from looking round venues, to trying on dresses, to picking out the perfect ring and working through the complicated seating plan as you attempt to appease every member of your family and avoid fisticuffs before the champagne has even been handed out for toasts.
The average part time job equates to around 30 hours a week, so when considering the amount of time it takes to plan a wedding, 864 hours adds up to just under 29 weeks of work. With 52 weeks in the year, it's pretty close to be considered a part time job – on top of the full time job you probably already have. No wonder stress levels run high.
Therefore, yes, perhaps wedding planning should be treated like a job. A big old task to get done by a certain deadline and as the bride you're the manager, delegating tasks and organising meetings and ensuring everyone turns up to the right place at the right time.
It's a job to be passionate about though, to get immersed in, but it's important you don't let it get in the way of your everyday life. Try to set aside certain times of the day to work on wedding plans. An hour a day on weekdays and perhaps a weekend day dedicated to venue searching and dress buying is the best way to spend your time.
Don't be afraid to push these hours onto anyone willing to help. Bridesmaids are there to organise elements such as shoes and their own hair and make up as long as you give them some pointers to work from and the groom has his entourage to assemble and keep in line – plus, no one wants to actually look at suits, right? Leave that dull job to the guys.
Set a planning schedule up with lots of mini deadlines but don't be afraid to be a little flexible on these. Sometimes it can take time to find the perfect photographer or a band you like, so it's important to ensure you have a little breathing space to reflect and not hire someone as a last resort because the calendar says so. Review your options regularly and keep everyone updated on progress, as you would a job role.
Planning a wedding is exciting but treating it in a mild businesslike manner can get the job sorted and simply have you looking forward to the big day with everyone. Plan a few 'team building' sessions throughout the planning time too – it's important everyone gets to know one another and have fun with it! Good luck!