How to Avoid a Bad Hair Day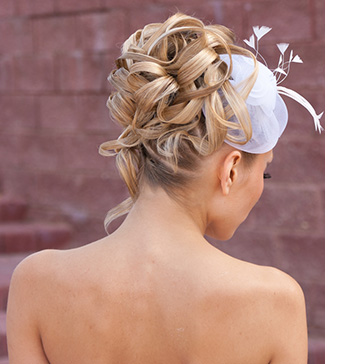 A bad hair day- a girl's worst nightmare, especially on her wedding day! Girls and their hair seem to be in a love hate relationship. We all have those days where we hate our hair; it will not do a thing we want it to do! Then, those rare occasions happen, our hair falls into place… without a product and some serious hair spray! Treasure those days! It is that perfect hair day that you will want at your wedding, follow these Timeless Tips to help you achieve the most wonderful, looking locks.


The simple suggestions


Choose a hairdresser that you can really trust and one that knows your hair. Think realistically about how you want to style your hair, if you have a short, cropped bob then try to think about ways in which you could incorporate the style you want with your hair length. This way you can really work well alongside your trusted hairdresser, to get a look that looks fabulous!

Search for hairstyles that you like as soon as possible. Book in at your chosen hairdressers for wedding day hair trials, this will give you lots of time to swap and change your ideas. Plenty of days in the salon, ladies!

Keep your hair in great condition by having regular cuts and using a deep conditioning treatment at least once a week. Try using specific shampoo and conditioner to really make your hair feel fantastic, if you have dry hair, for example, pick up a nourishing treatment.

If you regularly dye your hair, make sure you book an appointment or buy a home kit the week before your wedding! Nobody wants roots showing through on their wedding day, do they?


The up-do
If you have chosen to wear your hair up, as unappealing as it sounds, try not washing your hair the day before you are due to have your hair put into place. Not only does this make it a lot easier for the hairdresser, but your hair will actually stay in place a lot better! Your hair will have more grip and less fly away strands, promise!

Discuss with your hair dresser, in plenty of time, if you have chosen to wear any head pieces; they will be able to tell you whether or not your hair style will work. A great idea would be to take along your veil, tiara or any other hair accessories that you will be wanting to wear, to your trial hair appointments. Make sure you take a photograph of your hair style after! This way you can look at it again and again, helping you to make your final decision!


Casually fixed


A look that so many brides want to achieve - a hair style that looks natural but has taken a lot of work from a very, talented hairdresser. Talk to your hair stylist about what products are best to use when keeping a hair style like this in place. There are some great hairsprays about that will give you a perfect finish, without leaving your hair sticky and crunchy.


Just to be on the safe side


1. Thoroughly condition your hair, as much as you can!
2. Have your hair regularly cut and styled. Every six weeks, if possible.
3. Practise! Practise! Practise! As soon as you find a style you like, try it out, it is the only way to see if it looks good and works.
4. If you are choosing to wear a veil, let your stylist know if you intend to take it off throughout the day so that he/she can work your chosen style around this!
5. When you have your hair put up on your big day, wear a loose fitted top so you don't ruin your hair when you change into your dress! The simple things, hey!

And finally, get creative! There are some beautiful styles out there, why don't you add to them?

Other Timeless Advice you might want to read:
'Looking Good and Feeling Great'