Oh So Perfect Advice: First Steps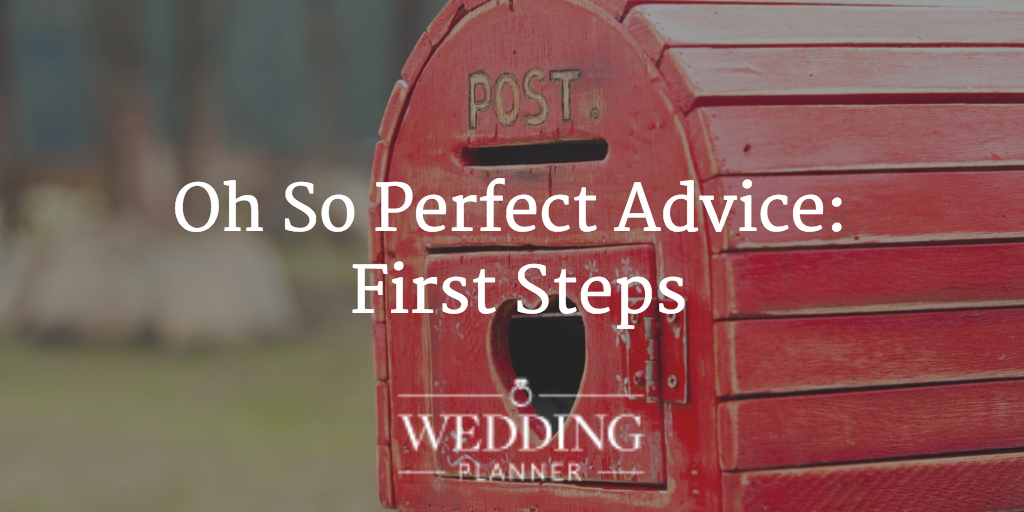 What an exciting day at Wedding Planner HQ! We've only gone and got ourselves a resident agony aunt (except she's not old and grey haired, in fact she's rather beautiful!), the lovely Samantha (our favourite UK Celebrant) from is here to help answer all your burning questions and solve all your wedmin probs. We're kicking things off this week with the question on everybody's lips, 'WHERE DO I BEGIN?!'. Over to you, Samantha...
"My fiancé proposed to me at Christmas and I'm so excited to start planning our wedding, but every time I sit down to think about it I get overwhelmed by how much there is to do and not knowing where to even start! I've always imagined having a big outdoor wedding, but I'm worried that my dream wedding may be well beyond our budget…. can you help?"
Congratulations on your engagement, what a wonderful Christmas present that must have been! It's always a little daunting when you start planning your wedding to know quite where to begin, but if you start at the very top with your budget and thoughts towards a date and venue, you'll soon have a much clearer picture of the day you're planning and the ball will start rolling very naturally to plan the rest!
The budget can be a difficult subject to start with, but it's important to discuss this openly with your fiancé early on to be sure of your financial ability, and be able manage your wedding expectations within realistic reach of your money potential. As long as you are clear from the start about how much you would like to spend, and how you will fund your big day, then any dream can be made a possibility with careful thought and planning.
Here are some top tips to help get you started…
• Think about your budget.
Before you do anything, it is important to sit down and discuss how much you feel comfortable spending on your big day. Consider where you will gather your finances from – Will you use your savings? Take out a loan? Will your family make a contribution? Speak to family members who may wish to contribute early on to be clear about how much help they may wish to give, or arrange a meeting with your bank manager to discuss your savings and the options for taking out a small loan. Discussion and planning is key though as it's important not to find yourself with a disheartening debt to see you in to the start of married life!
• Research and take note.
Once a budget is set, do your best to stick to it. Write it down on a piece of paper, or start a spreadsheet to help you keep on track of spending as you go - it will save you from any surprises later down the line. Make sure to keep note of when payments and final balances are due, as these may pile up into a few weeks before the wedding and you'll need to be prepared with your bank balance ready. Check if your suppliers have included VAT in their quotes and ask if there are any additional set up fees or travel expenses, as you'll need to account for these extras within your budget too. Don't be afraid to shop around and compare quotes from different suppliers before committing to a deposit.
• Be realistic.
It is perfectly possible to plan a beautiful wedding on any given budget – whether you have millions to spend or a modest amount, anything is possible as long as you stay true to your expectations. If you're dreaming of a huge marquee wedding in the grounds of a stately home on a Saturday in August, you must be prepared to pay the premium prices to do so, as this is peak wedding season and Saturday's are high in demand! However, if your budget is slightly more restricted, you can still plan a day which is equally as lovely, as long as you are honest with yourself about what you expect your perfect day to look like, and plan carefully to find the right costs to suit you.
Oh So Perfect Weddings
• Time it right.
Some venues offer different rates depending on the time of season you book them, even altering fees by as much as a few thousand pounds depending on the date you choose! If a weekend wedding is really what you want, consider a Saturday in April or October, as it will likely be significantly cheaper than Saturday in July or August. If a High Summer wedding is top of your wish list, consider booking your wedding for a Sunday, when the rates may be a few hundred pounds cheaper compared to a wedding booked on the one day before.
• Allow time.
There are no rules about how long it takes to plan a wedding, but a good recommendation would be to set yourself 18-24 months in preparation of your dream day. Many venues and much-sought-after suppliers get booked up a year or two in advance, so if you have someone very specific in mind to take your photos or bake your cake, you may have to be prepared to wait for them to be available. The hours needed to research suppliers, visit venues, and email enquiries can really mount up too, so if juggling this with a full time job, family, and commitments, you'll likely find those extra months will help to fit everything in and make planning a less stressful task too. By allowing more time, you may be able to plan ahead and save up a few extra pennies in the wedding planning piggy bank along the way!
• The chicken or the egg?
What decision should come first when planning your wedding - the venue, or the date?
It simply depends on which is more important to you. If you have a very specific date in mind for when you wish to wed, you may find that your first choice venue is already booked up, meaning you'll need to be prepared to consider looking elsewhere for somewhere suitable. Similarly, if your heart is set on that stunning barn/castle/stately home that you've been lusting after, find out what dates they currently have available and be prepared to choose from what they have on offer to secure your perfect pad.
Oh So Perfect Weddings
• Finding your venue.
There are so many options now when choosing a venue, it can be hard to know where to look first. Make a list of what you consider to be the 'essentials' (Location? Accommodation? Outdoor access?) and the 'preferables' (Type of catering? Colour scheme? Swimming pool/spa?) then use this to help you check off the list when researching possibilities. Plan a visit to some of your first choices and take your time there to ask questions whilst you walk around and gather a feel for the venue. You could even arrange to visit some of those venues which perhaps you are less sure of too, as you may discover something more desirable in person which you missed on the website!
• Get Pinning!
Pinterest is a bride's best friend when starting out planning your wedding. Let your thoughts go free to the wind, scour online wedding blogs and directories, and pin anything and everything that inspires you or takes your fancy. It may seem a little indulgent at first, but you will start to see patterns forming in your pinning which offer suggestion to the style of wedding you imagine having, even if you didn't realise it yourself! Of course, don't expect your wedding to look exactly like those weddings you see in the snaps, but do use the images to gain a feel for your perfect day. You can share your board with your suppliers along the way to give them an insight into what you're thinking too.
Plan your budget…..
Think about your proposed wedding date…
Find your venue….
Before you know it you'll have the location booked and a date set firmly in the diary, and you'll be well on your way towards planning your perfect wedding!
Love,
Samantha x
Samantha Kelsie is a professional celebrant providing bespoke wedding and commitment ceremonies to couples all over the UK and Internationally.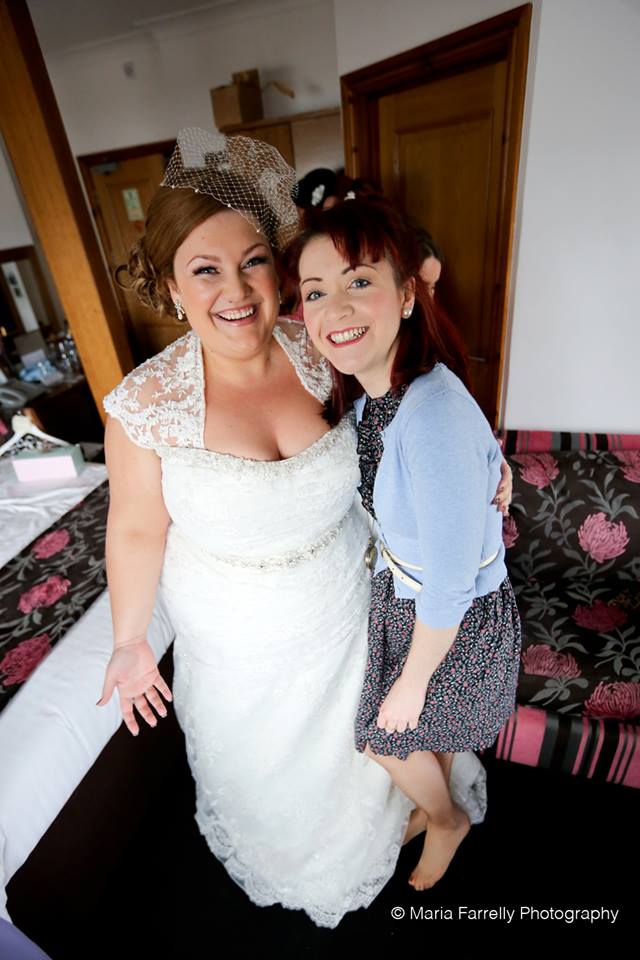 If you have a question or problem for Samantha, email us at [email protected]