Style Your Wedding Venue (Ambience Venue Styling)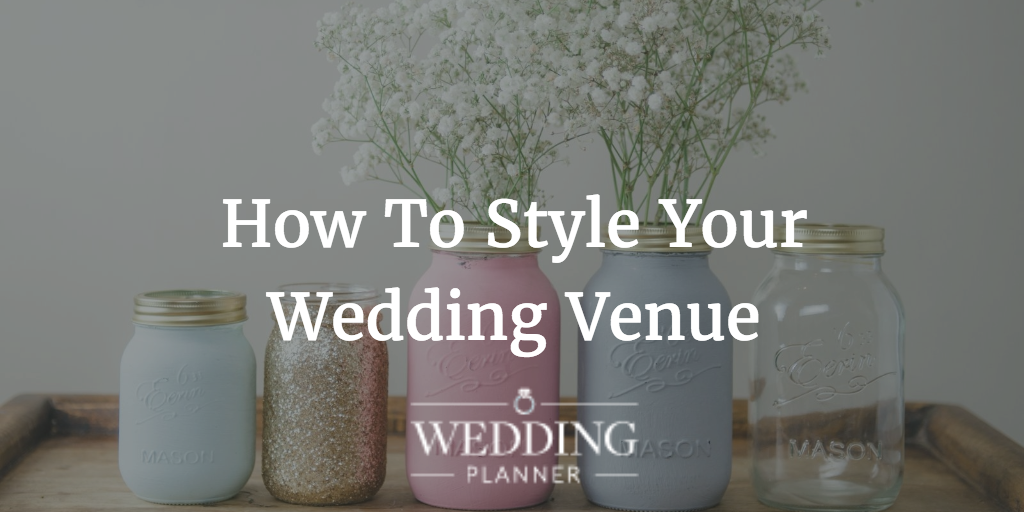 Bagged your dream venue but don't where to start putting your own stamp on it? The team of styling pros at Ambience Venue Styling give us their top tips...
"In the UK brides are truly spoilt for choice when it comes to the diverse style of venues available from English manor houses, castles and barn conversions through to traditional, contemporary and boutique style hotels. With all that choice, how on earth does any bride make a decision? The essential thing is to choose a venue that feels right for your personality and style and then bring the best out of the venue by dressing it well on the day. Here are our top tops..."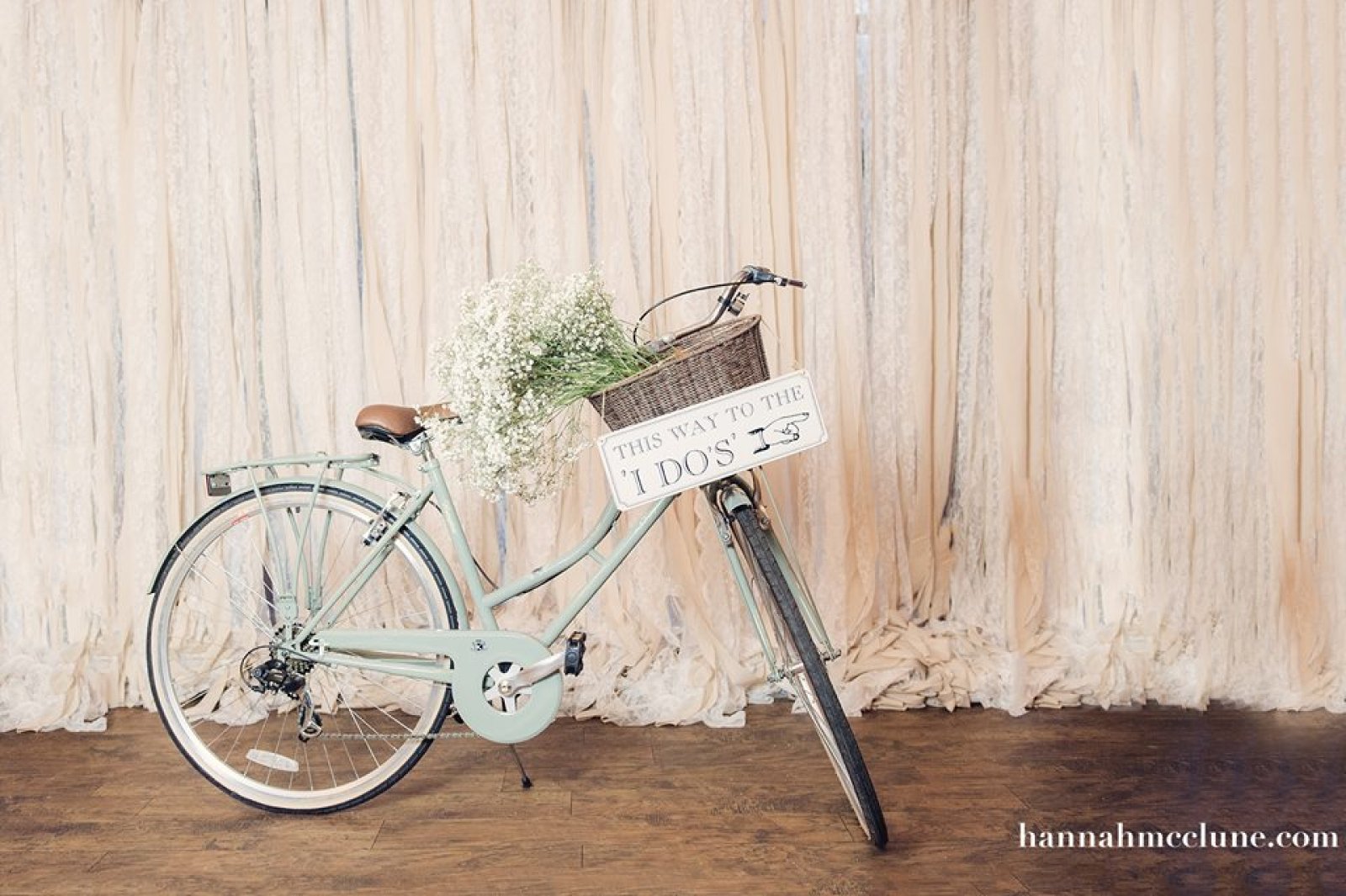 It all starts with the venue...
Whether you've booked your dream venue ready to beautify with wedding styling or you have a blank canvas to create your very own unique theme, try to visualise exactly how you want your room to look and feel. The venue you choose will have a huge impact on how you style it. Take inspiration from the era in which it was built, the decor that's already there and the general vibe of the building.

Colour schemes
Use champagne colours for a softer glamour, or platinum silvers for pure opulence. Classic champagnes, golds and silvers never go out of fashion and always look stunning. For high impact choose Cadbury purple or hot pink and don't forget to consider seasonal colours depending on the time of year. Soft pastels create a perfectly pretty look in spring, brights look stunning in summer, berries and oranges create warmth in autumn and burgundy reds are beautiful in the winter.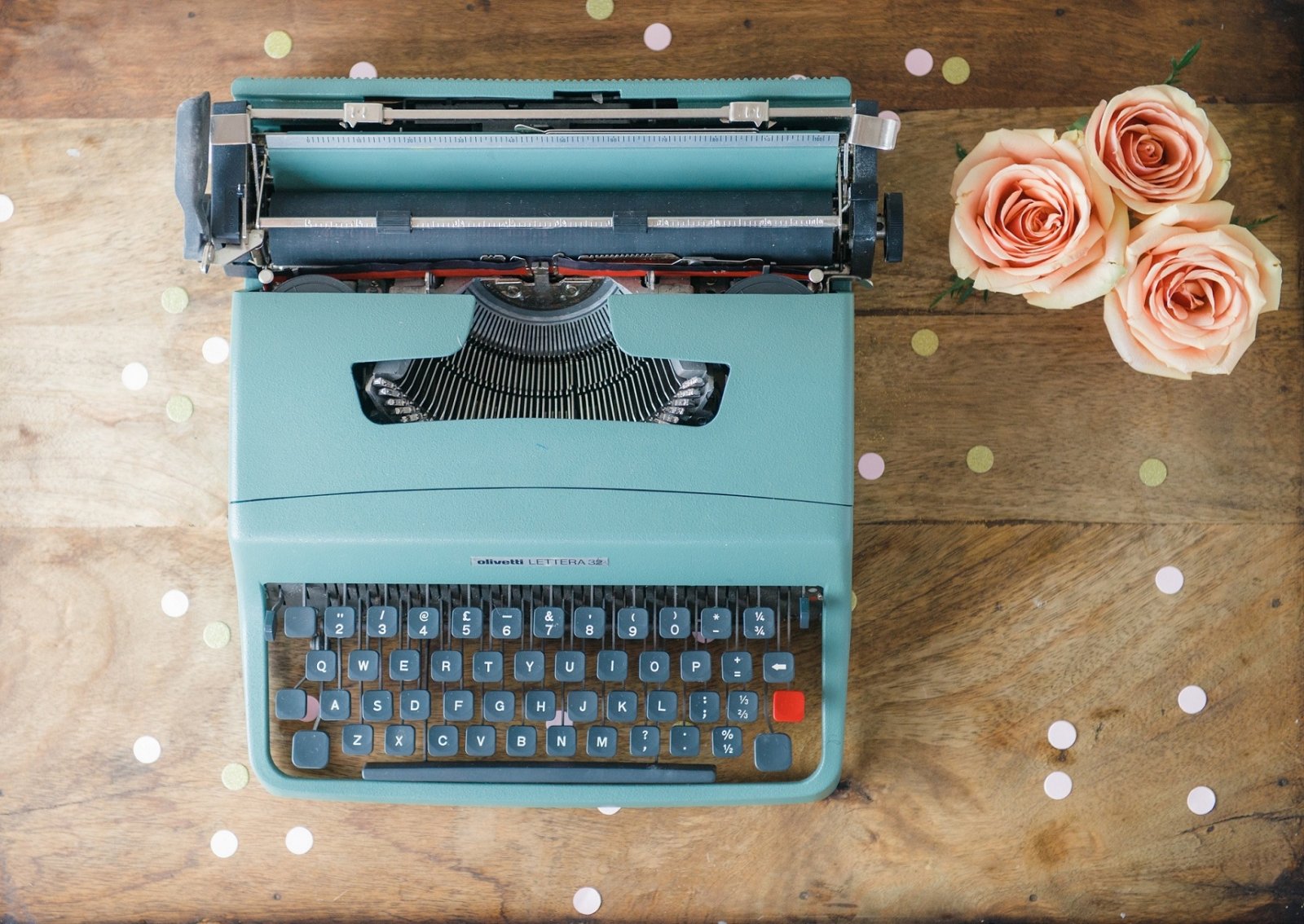 Ceremony Room
Don't forget your aisle runner if you opt for a civil ceremony – runners in ivory, red or black look fantastic and give a luxury feel when walking down the aisle. 

Frame the aisle - a great way to create definition to the aisle is to dress the outer chairs differently or use lanterns and flower petals to line the aisle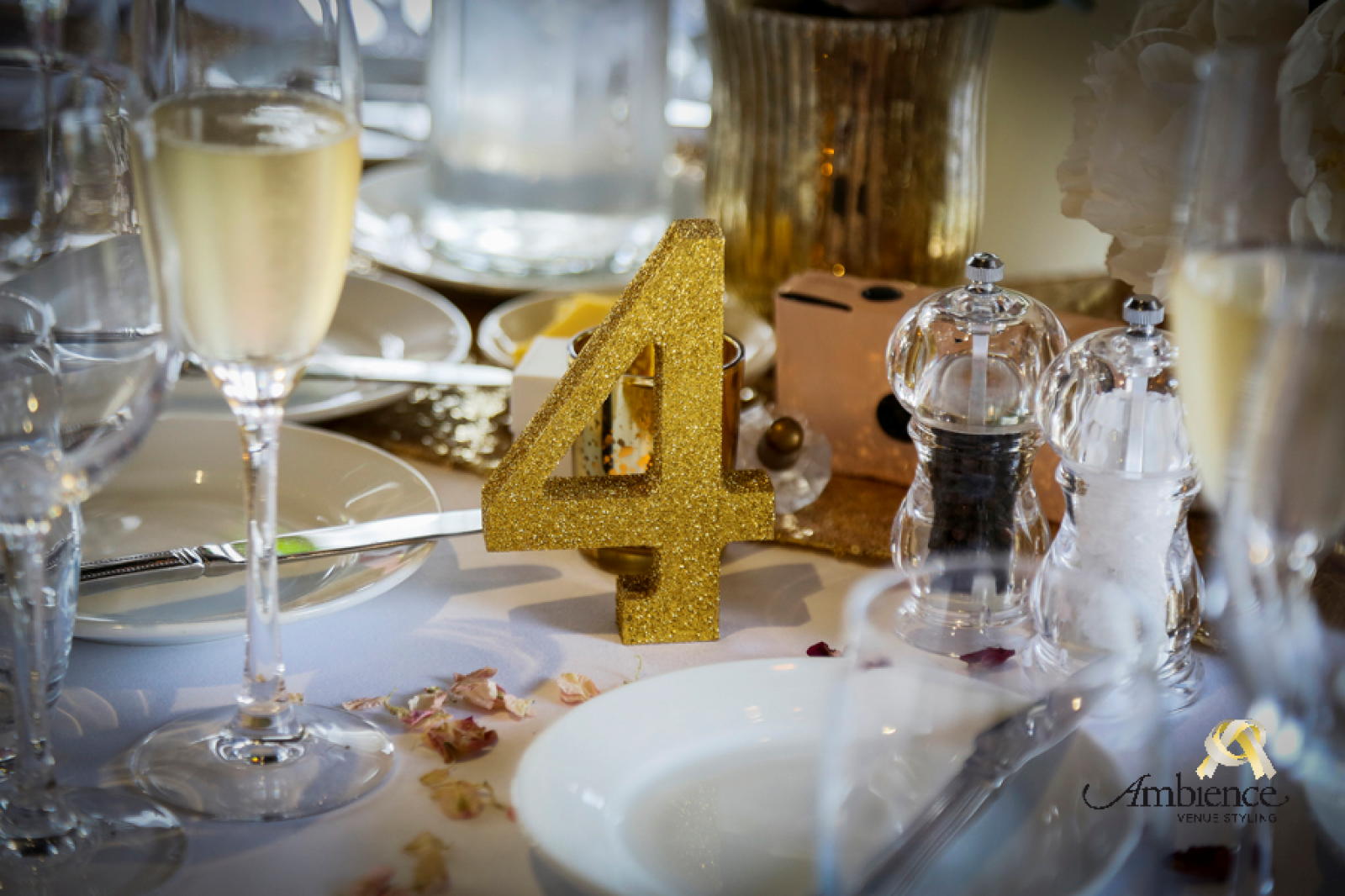 Wedding breakfast room
Good quality chair decor complements well-dressed tables and creates a stylish wedding breakfast setting. Then you can add finishing touches to create your own wedding style and theme.
Like a bit of bling? - Why not hire a twinkle table skirt for your top or cake table? 

Use your venue styling items throughout the day – make the most of all the items 
you hire by asking an usher or the venue to move items throughout the day. Bay trees, wedding post boxes and lanterns, for example, are all multiple use styling items. 

Room draping and lighting

Drape it – if you love your venue but the room colours don't match your theme, look at full room draping. 

Large-scale wall and room draping is a big job and so it is important to check the quality and safety elements of your draping. Also check that the construction will not cause any damage to your venue. Free standing pole structures are the best way to ensure no walls or ceilings will be damaged during the set up and de-rig process.
Feature wall - high quality starlight backdrops are the ultimate finishing touch and look amazing behind the ceremony or top tables. 

Light it up - uplighters can be used to highlight features in rooms and create a theatrical look, for a more romantic feel use candles on tables or windowsills. 

Table Centrepieces
From romantic candles to statement flowers, centrepieces are the essential way to finish dressing a table. Consider the room size and its layout when choosing your centrepieces. You may want to choose taller centrepieces for larger rooms with fewer tables to "fill" the room but if it is a small room or full to capacity then more subtle centrepiece ideas may work better.
Candelabra – a real favourite and classic centrepiece, candelabra can vary in height and style. Silver is very glamorous and stylish while ivory and crystal are perfect for a vintage or softer look.
Storm vases – filled with sand, moss or petals and a large pillar candle, these create stunning centrepieces that can be used all day and all night.
Fish bowls – add your favourite flowers, candles or even baubles for a personalised look to suit your wedding.
Birdcages – beautiful birdcages can be filled with candles or flowers to create a truly gorgeous centrepiece.
Trumpet vases – dramatic and striking, silver trumpet vases filled with flowers of your choice look beautiful and offer an alternative to glass centrepieces.
Chair Decor
It's not all about the chair covers anymore, whilst these look classic and really can transform your venue you may want to look at some alternatives such as hiring in Cheltenham or Chiavari chairs which are available in a range of neutral colours. Simple strands of ribbon matching your colour theme can give a fab look to these chairs, or alternatively you could opt for chair pads in your chosen colours. A sheer overlay with a ruffled train gives a romantic look for your venue, gold sequin hoods add glamour and delicate lace hoods add a touch of vintage charm. All can be finished with a diamante broach, or simple fresh flowers.
And Finally....
Talk to a Venue Stylist before choosing your venue
Ambience Venue Stylists work at a number of venues so can often offer you useful insights into what themes work at particular venues. This could save you money as well - many less expensive venues with plain rooms have amazing gardens for photos and the room can be totally transformed with well-planned venue styling!
Don't be afraid to ask for inspiration if you are struggling
Your Venue Stylist will be aware of what's hot and what's not and the latest products on the market. Ask for photographs and inspiration boards showing looks in your colour and scheme to help you make your decisions.
We hope that you have found this Guide useful. It can be quite overwhelming planning your wedding as you want to make sure everything is perfect on the day. There is so much to plan and so many choices at each step. The best advice we can give you is to talk to experienced wedding professionals who will be more than willing to share their wealth of knowledge with you.
And the very best for your special day from the Ambience team xxx