Bridal Hairstyles - Top Tips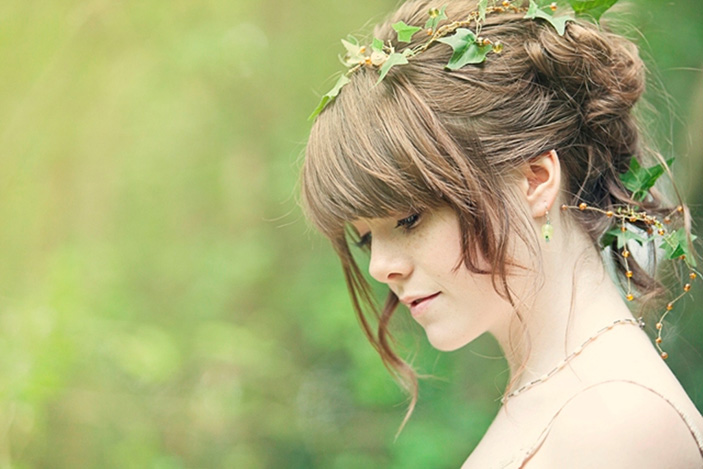 Every bride wants her hair to look a little different on her wedding day. If you have long hair and the back of your dress has a lot of detail you don't want to hide it under your hair. An updo will give an elegant look to a detailed dress. Updos can be sleek or curled and shabby chic messy. The chosen style should fit in with your overall look.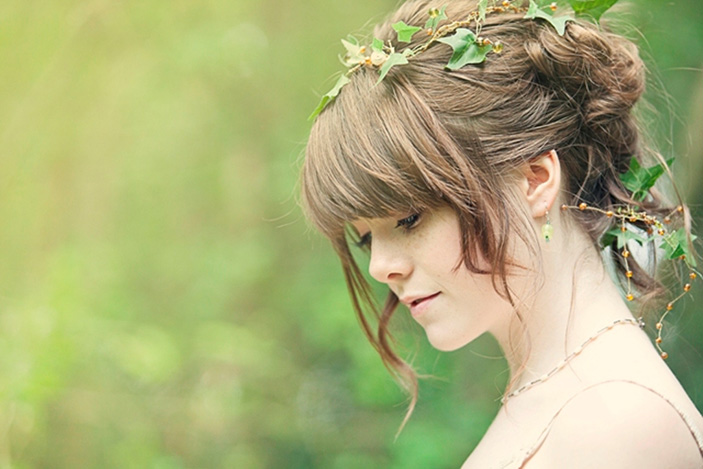 Image Courtesy of: Clare West

Before you decide on the chosen style, have a look through magazines to see if there is a style you like. Your stylist will be able to help you decide on the final look. If your hair is too fine or too short you can add in hair extensions to create volume. Hair extensions are so good now that they can be colour matched to your own hair. You can have clip in extensions to wear just on the day or longer lasting one's to take you through to the honeymoon. Extensions can be natural hair or synthetic and can be bonded, weaved, taped, or micro ringed.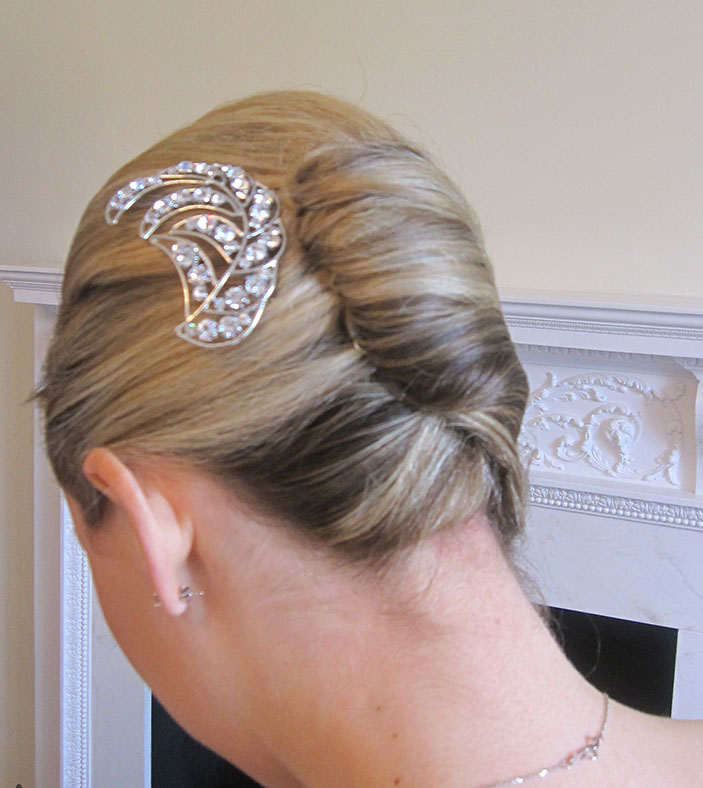 The style of hair that you choose should work with your make up. Hairstyles need to work with the dress style too. Vintage, retro, beehive, and the chignon are all very trendy at the moment. Think about what you'd feel comfortable with. Classic looks are a safe bet but if you've bought the dress of your dreams your hair should be how you've always wanted it to be.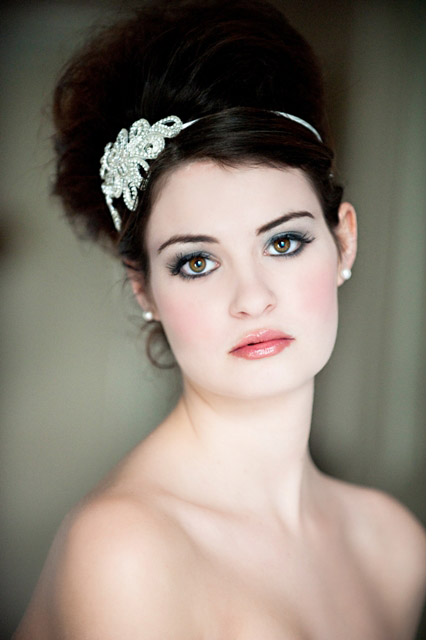 Vintage styles can range from pin curls to soft waves with height on the top to vintage rolls. The beehive has, in more recent years, been made famous by Amy Winehouse- it doesn't need to be as high as she wore hers was however it can look very sophisticated. The chignon is a very classic style and looks amazing with a straight style dress. The messy bun can look retro and classic at the same time. Add a few curls to the bun to change the look of what is a standard wedding hairstyle classic.


Top Tips

A good stylist can create the illusion of volume with fine hair The final decision is yours. If you don't feel comfortable change the style or the stylist Look after your hair- healthy hair shines Protect your hair from heat appliances with a thermal protector Ask the hairstylist to show one of your bridal party how to remove the veil for later in the day.






Image Courtesy of: Carey Sheffield
Banner Image Courtesy of: Fiona Kelly