Your Man's Suit - Something Different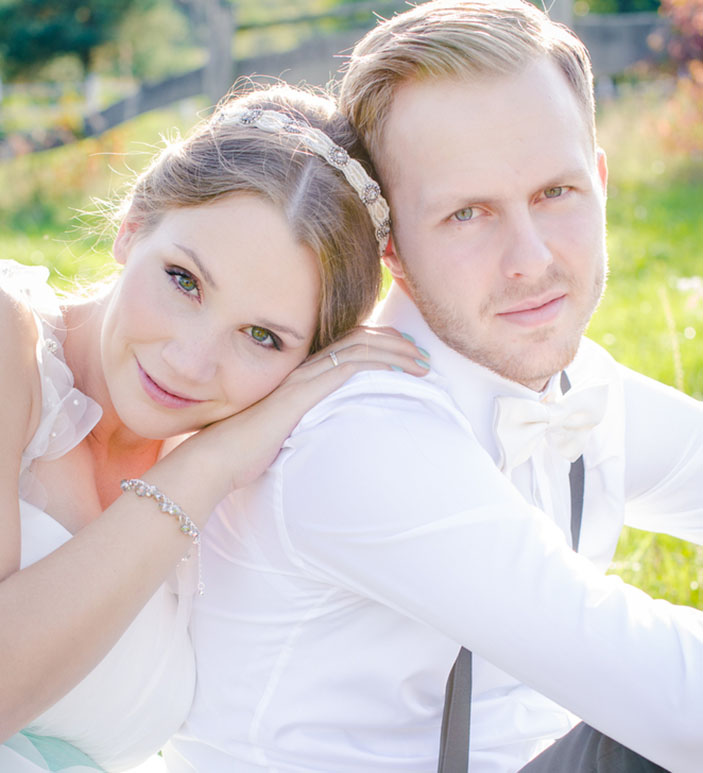 Whenever I meet a new groom looking for his perfect Wedding Suit, one of the first questions I ask is what style/theme he's going for in terms of outfit; and I find that most fall into three key categories:



Traditional

1


Something I can wear again / use at work afterwards

2


Something a bit different!

3

It is number three that I shall be focussing on today, as I've seen some fantastic creations both for a groom individually, and also when part of a whole wedding party. It's great when you see an outfit come together and think: 'I would never have thought of putting that together, but it's looks fab!'

These something different outfits don't have to be totally outlandish or extravert, but by simply using different colour combinations rather than a plain black, blue or grey can have a huge impact.

So here are four of my favourite and highly recommended styles that I've seen in the last couple of years: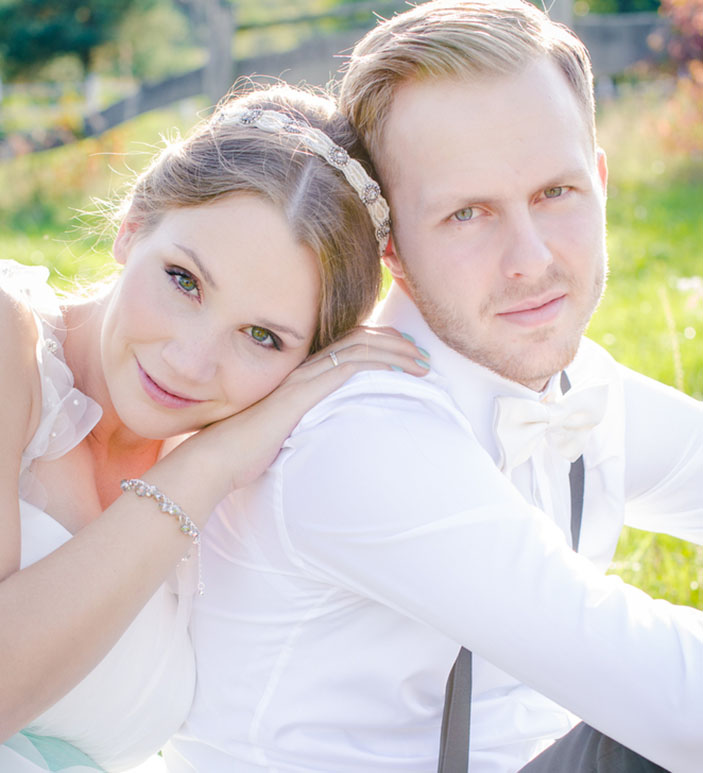 1.
Navy Blue Morning Coat, with Grey trousers and a Camel Waistcoat.
Ideal for a summer wedding with a bright white shirt and pastel or dusty pink accessories (i.e. tie or cravat) - if we're really going into detail some wild flowers or a dusty pink/burnt orange rose is a stunning buttonhole addition!

Fortunately with a grey trouser you can be pretty flexible with shoe colour - though I'd personally go for a good tan leather to tie in with the camel colour on the waistcoat.

By keeping the morning coat style there's still very much an element of tradition, but the lighter and brighter range of colours gives the whole image a fresh spring/summertime feel!

(If tea lights are involved in this type of wedding in any context it can only be a bonus)


2.
Chocolate Brown Jacket and Trousers with a Camel Waistcoat.
This is more of a lounge suit three-piece style, opting for the jacket rather than morning coat.

This keeps it a little more contemporary yet still formal with the addition of a waistcoat.

I think there's still a stigma around brown suits thanks to some horrific shades from decades gone by!

Fortunately there is now a far superior selection of colours available, and a deep chocolate brown can be a very refreshing change from black or charcoal.

Appropriate for weddings in all seasons, it's surprisingly versatile.

One wedding that sticks in my mind particularly was when the wedding party paired a brown suit with a camel coloured waistcoat - it brightened the whole colour scheme and looked beautiful with the burnt orange and gold accessories.

I've been a big fan ever since.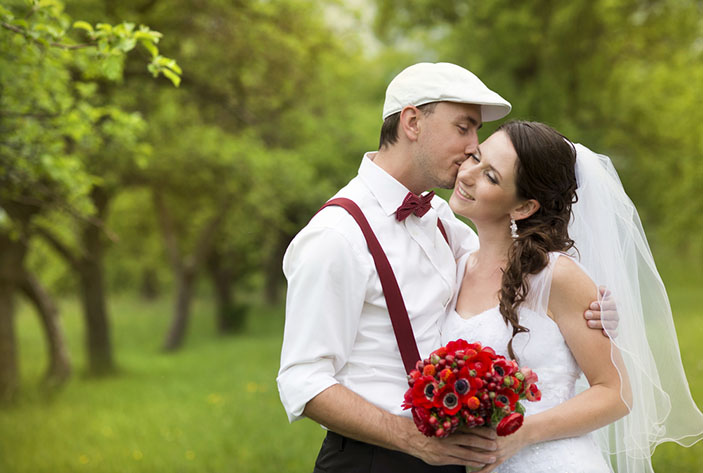 3.
The Bold Tuxedo.
Now I do love a classic black dinner suit.

Every man needs one at some point in his life and for a chic, evening reception I think it's superb.

However grooms are becoming quite creative with their choice of colours for their tuxedos.

For example, the subtle option would be to swap black for a midnight Blue.

A touch brighter and a little bit different, but not too 'out there'.

You can do this with either matching navy satin lapels or detailing, or keep the black satin to have a greater contrast.

Though if you really want to make a statement velvet seems to be back!

So long as it's a good quality, luxurious velvet this can look amazing as part of thr tuxedo jacket.

So far I've seen purple, blue and burgundy - each with black satin lapels and detailing around the pockets and black trousers to keep it grounded.

It is ostentatious and entirely in your face but for your wedding day I say why not!

All eyes are on you anyway.


4.
The Check Suit.
I do get the odd look of horror when I even suggest a check fabric to some grooms, but there is such an amazing array of checks out there that it can actually give your suit the extra 'pow' you're looking for without being too OTT. E.g. A chunky rustic tweed or check works really well for an autumn/winter wedding - particularly in a three piece.

You can still look sharp whilst bringing in more colour to your outfit, and when you've got a few shades involved it's easier to subtly tie in to your theme and match any given flowers, ties etc.

For a lighter weight option, a light grey check with a faint line of blues and purples looks fantastic.

It may not even show up on the photos but the extra texture it provides is definitely worth it.