8 Cute Ideas For Your "Something Borrowed"
This little old english traditional saying properly tugs on my heart strings. It's so cute and quaint, and can so easily be adapted into any wedding no matter how 'untraditional' it is. Each of the 4 parts has it's own significance for your marriage;
Something old represents continuity; something new offers optimism for the future; something borrowed symbolizes borrowed happiness from another happy marriage; something blue stands for purity, love, and fidelity; and a sixpence in your shoe is a wish for good fortune and prosperity.
You can find my musings on ideas for your something blue here...I'm now thinking I'll work my way through the other 2 parts at some point too. It's become a kind of unintentional series. A happy accident I'd say.
So, without further ado, here are my top 10 ideas for your something borrowed... feel free to add more in the comments kiddies!
1. A veil

I particularly like this one! If your mum or grandma still has her veil and it's in relatively good condition, how awesome would it be to wear it yourself?
2. Family jewels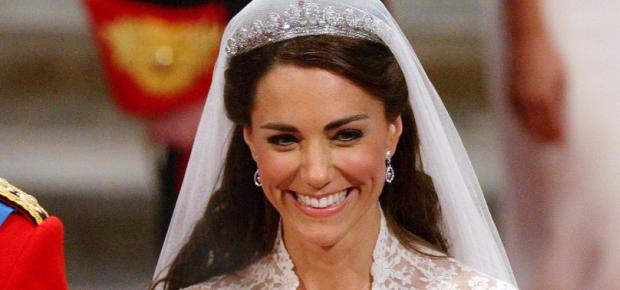 This is a really lovely way to include some female family members, they'll be honoured that you want to borrow a piece of their jewellery for your big day! Kate Middleton was lucky enough to borrow a tiara from the Queen for her big day... you never know what your G'ma may have stashed away!
3. A car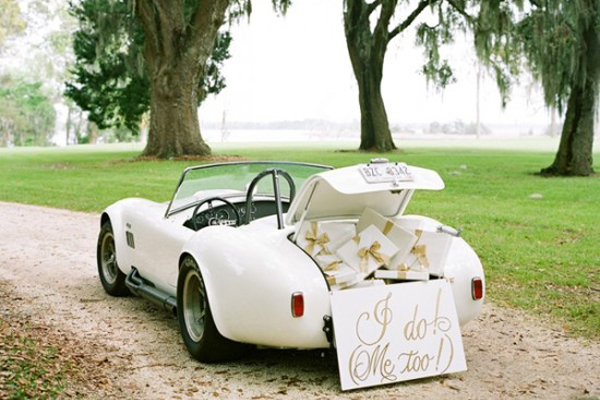 Perhaps for your getaway car as husband and wife, or maybe to get you to the ceremony? If you know someone with a flashy car (and they're in a happy marriage) this is a great thing to borrow! Might save you a few pennies too!
4. A song
You could borrow the song your parents danced to for their first dance, and have it as yours! Or have it for your processional or recessional - that would be super cute!
5. A good luck charm
Maybe one of your nearest and dearest has an unusual good luck charm. If it brought them luck in their marriage it could work for you too right? Attach it to your bouquet if it's small, or arrange it in a table display if not.
6. Crockery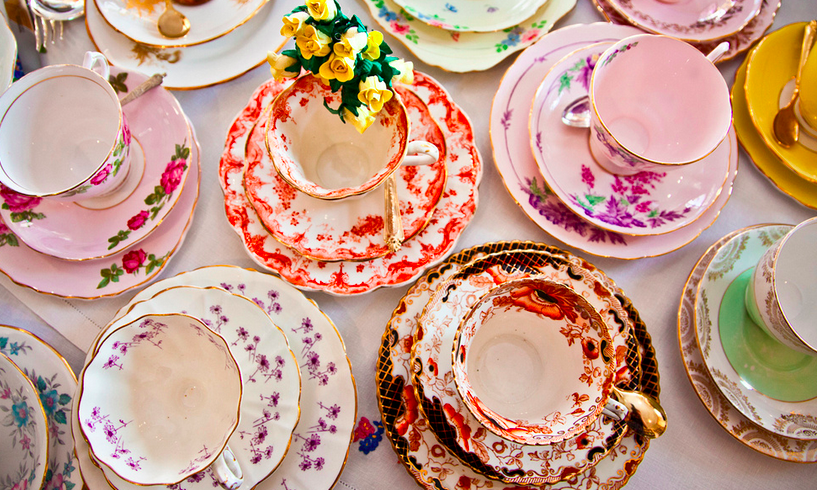 Sounds weird. But borrowing your nan's china tea set for a pretty table display would be ADORABLE. Or your auntie's vintage cake stands. Tip: use them in a way which means they're less likely to be broken... look but don't touch perhaps!
7. Something from Daddy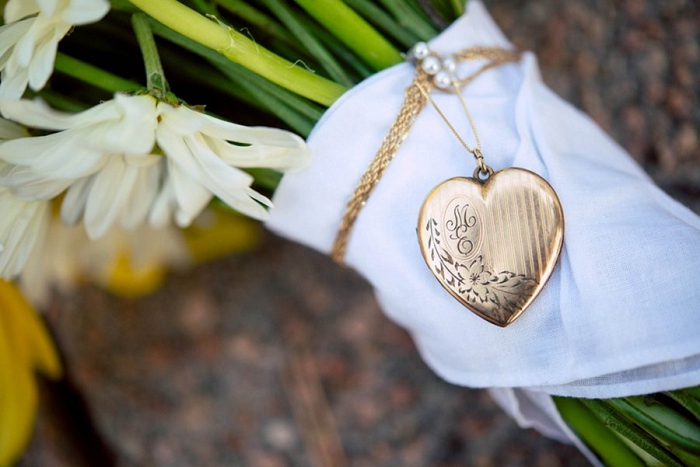 It's only natural that you turn to female members of the family and friends when you're looking for your soemthing borrowed. But don't forget Daddy! A hankercheif or necktie from your Father, Grandfather or inspirational man in your life could be lovely wrapped round your bouquet or sewn into the lining of your dress.
8. Wedding rings
Since the idea behind 'something borrowed' is to borrow some happiness from a happily married couple, what better way to do this than by borrowing from somebody the very symbol of eternal love, wedding rings. You could wear the two of them on a chain round your neck, or tied (VERY securely) onto your bouquet.