Bridal Beauty: Mastering Fake Tan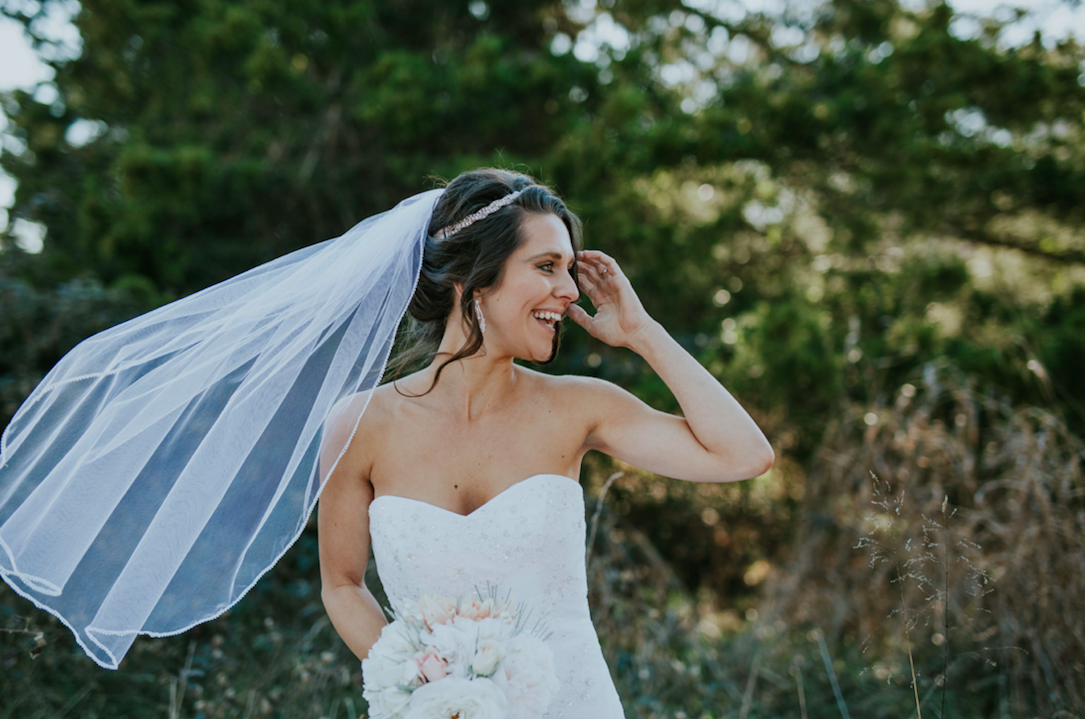 We've all been there, everyone you know is almost guaranteed to have a fake tan mishap story under their belt. So with fake tanning for your wedding day becoming more and more prevalent, it's probably wise we get clued up on just how to perfect the ideal tan and expert make up artist Camilla J Collins is here to tell us all about how to do so.
"Once upon a time, fake tanning for your wedding day was only really chosen by the minority. The bride's own beautiful and natural skin, be it pale or otherwise, was embraced. This was mainly because there were such few tanning products on the market, colour options were limited and no one wanted to risk looking tango-ed on their wedding day!
Nowadays however, there are an abundance of tanning products available to us from professional spray tanning solutions to DIY creams, sprays and even shower gels!
Now I don't know about you, but I'm a real fan of fake tan. If I'm feeling a little peaky, nothing lifts my mood and gives me my glow back quite like a light dusting or buffing of a tanning solution, not to mention it makes me look a little slimmer too!
I am lucky enough to own an airbrush machine, supposedly for makeup application but I frequently run tanning solution through it too. What is great about my airbrush pen is that it is designed for makeup application for the face and body so I have more control over the amount of tan I am applying and to which areas - I have been known to shade in abs for clients before as well as add a little extra contour on the cheekbones!
Of course I don't expect that many of you own an airbrush so fear not, there are some great products in a can that will give you great results!
So, if you're planning on doing it yourself….
A particular favourite of mine from back in the day (and is still going strong) is Ambre Solaire Bronzer Body Mist. There are some other similar products on the market now but what I loved about this particular one is that it has a wide angled spray into a mist so you get even coverage. If you hold (and keep) the can around 20 cm's from your body and spray in circular motions you'll get an even coverage and there is little need for a tanning mitt to buff it in.
Tanning mitts are great to use with most sprays and solutions, they leave little room to make a mistake if you ensure that you buff the product into every inch of your body!
As for tanning creams such as Garnier Summer Body and the St Tropez range, I'm not such a fan as I find it very hard to get an even coverage, especially on the legs. Although it gives a subtle glow, I find that repeat applications of this strips off the previous layer and it becomes even more streaky!
Sometimes it's easier and perhaps a little safer to leave it to the pros…
If you're opting for a professional spray tan I would thoroughly recommend doing your research on reputable salons or therapists to ensure they do a good job. There are a lot of tanning solutions out there and they're all pretty much of a muchness. Some have added vitamins and aloe vera in so you might want to pay a little more for that while other brands have a more extensive range of colours and DHA percentage.
For those of you wondering what DHA is, it's the active ingredient in most tanning products which is derived from glycerin and is colourless but reacts with the amino acids in dead skin cells to produce that brown colour change.
I would recommend testing a tan solution out well in advance of your wedding day to check how the colour sits on you. Everybody's skin is different and the colour can come out differently from person to person so it's definitely worth doing a practice run!
Preparation
Before any DIY or professional tanning application you want to make sure you exfoliate well. I like to use the exfoliating mitts which you can find in Boots and Superdrug to really scrub and get rid of any dead skin cells to ensure the tan goes on evenly and lasts. Do not put any moisturising creams before your tanning application. In fact for the days after your tan has been applied I would try and avoid putting any oils on your skin which can break down the colour and strip it (and definitely avoid any chlorinated swimming pools!) If you have any particular dry areas such as elbows or knees then makes sure you put some moisturiser on those areas before tanning - your tanning professional should ask you to do this when you are there if you haven't already.
A lot of brides worry about tan coming off on their wedding dress and for this reason I would avoid any instant tans or tans with bronzer in. A professional spray tan or DIY mist shouldn't come off within a few days or two of application so you should be safe but if you prefer to go a more natural route and do it the old fashioned way then a few trips to the sunbed could be a good option for you. As we all know the UV rays can be quite harmful so don't over do it but a few 6-10 minute sessions every couple of weeks can help give you a little bit of colour and a healthy glow."