Your Bridal Beauty Timeline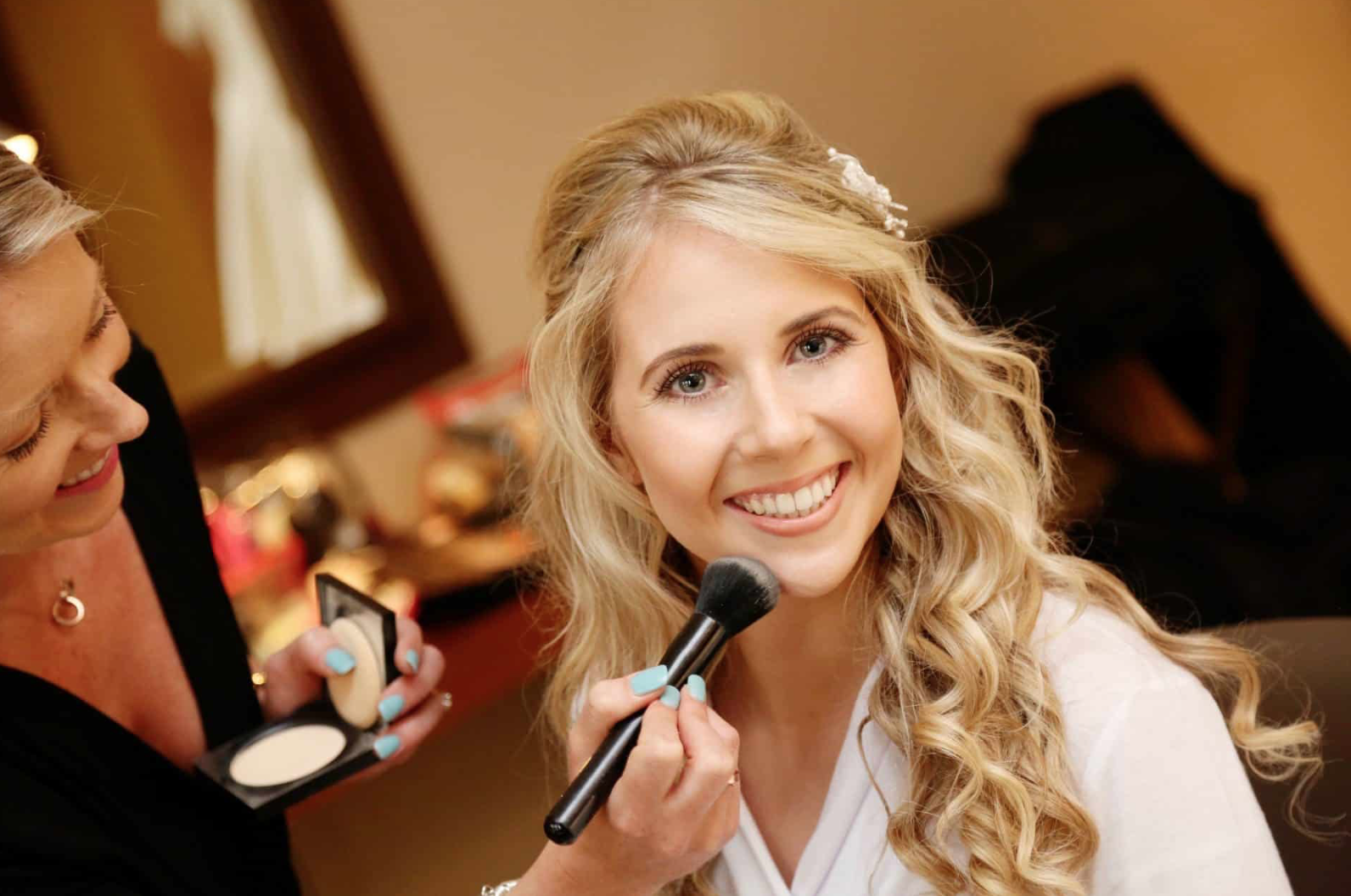 So you've narrowed down all the beauty appointments you'd like to have prior to your wedding day but the big dilemma arrives when you realise it's somewhat of a military operation - you need to figure out some order of doing things in to avoid disaster! We've all heard the big no-no's of spray tans and facials too close to the big day leaving you spotty and slightly more orange than you hoped - but how do you fathom the how close to the big day to do things? Expert hair and make up artist Camilla J Collins talks us through the ideal order to ensure you feel over the moon with how you look on your big day with no mishaps in sight...
"So the venue is booked, the photographer hired, the dress has been found and save the dates are out - You're on a roll! Now it's onto focusing on the little things.
While your Pinterest surfing is offering up some really beautiful touches for the wedding day, now would be a good time to get focused on you and those little things you can do to ensure you are looking completely radiant on your special day. Here's my run down on what to do and when!
3 Months to go…
Schedule your hair and makeup trial
I always recommend Hair and Make-up trials 1-3 months in advance of the wedding. Bridal hair stylists and make-up artists can get quite booked up so make sure you start your search early on and get your wedding date and trial appointment booked in. We artists respond best to imagery, especially when it comes to hair so collect those inspirational hairstyle and makeup images in a folder, on a Pinterest board or on your camera roll. However, while you are gathering images to show your chosen hair stylist and makeup artist there are a few things that you can do yourself to ensure you are looking at your best for the big day!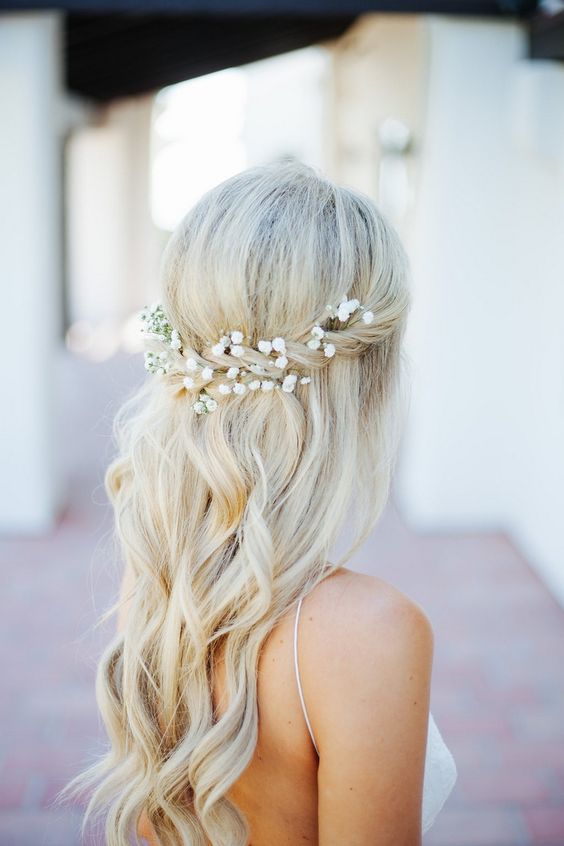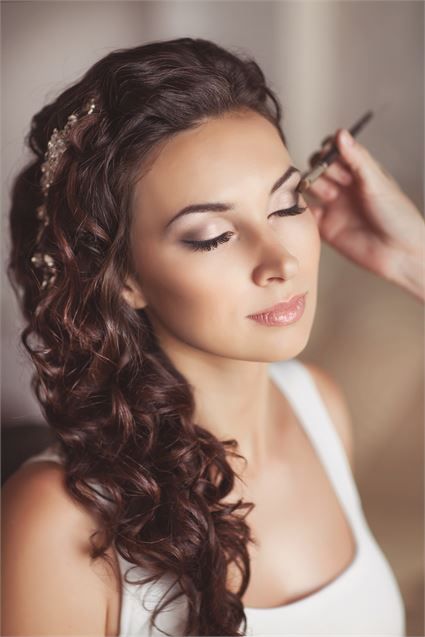 Image Sources: Intimate Weddings + Hitched
Brows
Brows make a huge impact on your overall makeup look so if you haven't in the past, its definitely worth addressing them now!
The formation of a perfect arch cannot simply be done in a day so you want to start scheduling regular appointments with a brow specialist as soon as possible. I personally prefer threading of all the hair removal techniques for brows and you may want to add a tint too but definitely try this out long before the wedding - just incase! On that note, if you're brow tint is a little too dark, a bit of scrubbing with makeup remover and a cotton bud should do the trick. Your makeup artist should be able to create the perfect brow colour so tinting really isn't necessary unless you'd like to enjoy them for your honeymoon.
Facials
If you don't regularly indulge in facials but are including them as part of your wedding beauty preparation then please start early on and definitely not right before the wedding. Make sure you visit a skin care specialists who has a wealth of knowledge on skin types and products. If you have any problem areas then a skin care therapist or even a dermatologist can asses and make the right suggestions to improve your skin.
Facials can cause outbreaks at first so it is advisable start these treatments at least 3 months before the wedding. This will allow enough time for the toxins to come out and for any allergies or irritation to products used to make themselves known.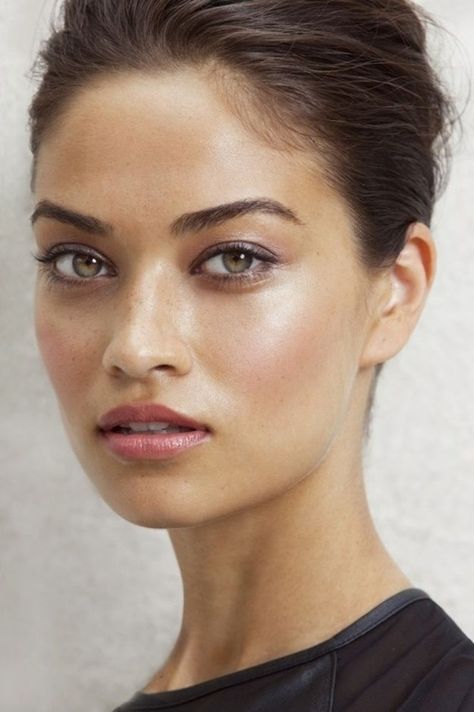 Image Source: Shop Style + Ask Anesthetician Blog
2 Months to go…
Cut and Colour
If you're going to play with any new colour or highlights then please do this early on! If you are putting an overall dye on your hair then definitely do this at least 3-5 days before the wedding. A lot of dyes have added conditioning into them which makes your hair very soft and not easy to work with and furthermore, it won't want to hold a style. Highlights of course do the opposite so if your hair is particularly dry anyway it might be worth using a keratin conditioning treatment after.
As for cuts, most of my clients hold off trimming or cutting their hair before the trial so we can see exactly how much length we have to play with and they can take my advice of how much to chop off. This is definitely good to do, especially with shorter hair but if it's in particularly bad condition with split ends then it's worth having a trim so your style doesn't look like a collection of rat's tails at the trial which won't be the best indication of how your hair will look on the day.
If in doubt, pick up the phone and have a quick chat with your wedding hair stylist who can advise you.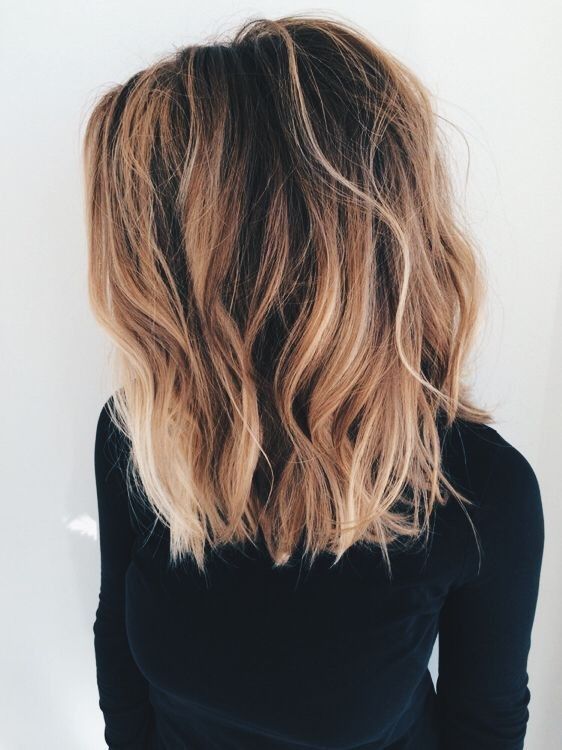 Image Source: Career Girl Daily
1 Month to go…
Manicures
If you're anything like me, your natural nails are probably constantly hidden under a layer of gel, acrylic or shellac. It is worth having this removed and letting your natural nails breath for a month or so before the wedding. While this may not sound like fun, it means you can have nice regular pamper sessions in the form of manicures and you'll be amazed at how your natural nails fair with a little TLC.
As for the day itself, I would advise opting for a non chip nail solution such as shellac or a gel based polish to ensure there isn't any last minute nail fixing to do on the morning of the wedding.
Image Source: Boho Weddings + Mon Cherie Bridal
Spray Tans
Unfortunately I have seen a few horrors in my time. My best advice is to try out the tanning salon, tan solution and the person applying the tan the month before the wedding. If all goes well then book in for 2 days before the wedding (with the same person) which will allow enough time for the tan to settle.
A bit of pre tanning advice - exfoliate your whole body (I love to use exfoliating mitts which you can buy from Boots or Superdrug) at least 4 hours before tanning and avoid moisturisers. This will result in a much more even and longer lasting tan.
If you're a pro at self tanning then that's absolutely fine, just go easy with it and make sure you're not in a rush when you apply it!
So thats the bare basics. There is a lot of advice out there and lots of treatments marketed to brides-to-be but don't get caught up too much with it as a lot of the treatments are unnecessary, expensive, won't provide results in time or worse still, cause a reaction.
If you would like to book in with Camilla to do your bridal beauty, you can enquire here.