Alternative Wedding Colour Combos You'll LOVE

What colour scheme you choose for your wedding is a BIG decision, and probably one of the first you'll make. Your wedding colour scheme will inform the feel and mood of your day, from fun and vibrant oranges, to cool and sophisticated hues of blue. In your hours and hours spent browsing Pinterest (we know!) you'll undoubtedly come accross countless pastel tones, pink themes, sophisticated golds, rich purples and many more of our classic weddingy colours. But today we thought we'd show you a few alternative colour schemes made up of unlikely matches, which just might surprise you with how pretty they are!
Lemon and Grey
Who thinks grey for a wedding, right? Brighten it up with a subtle pale lemon and you suddenly have yourself a striking, elegant and modern look for your day. Perfect if you're going for a slightly less traditional, but massively chic day.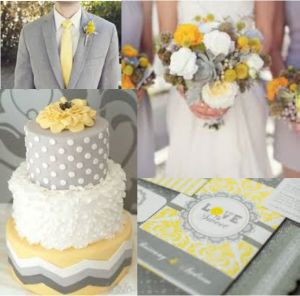 Lime and Lavendar
Another fruit! Make sure you keep the lime soft, we're not going for day glow here! This is a super fun, vibrant colour palette that would reflect an equally fun loving couple.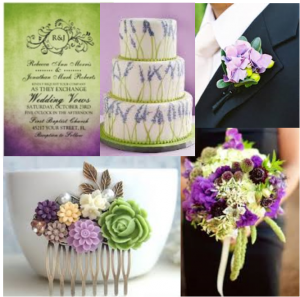 Green and Pink
Green isn't often considered to be a 'pretty' colour, but let this prove you wrong! We LOVE bouquets filled with lots of greenery, and succulents are especially a la mode this season!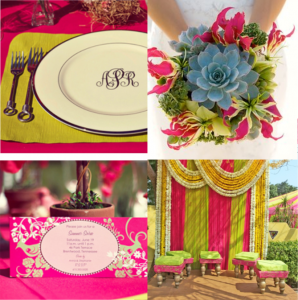 Cornflower Blue and Pink
Cornflower blue and white, pink and white, all standard wedding palettes (pretty though they may be), but stick the two together and you have something quite special, and quite unique!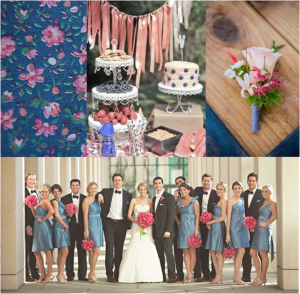 Red and Turquoise
Now this one, we'd just never have thought of, but having seen a few awesome pictures of super stylish weddings, we love it! For a daring, spunky couple who aren't afraid to make a bold statement, this one rocks!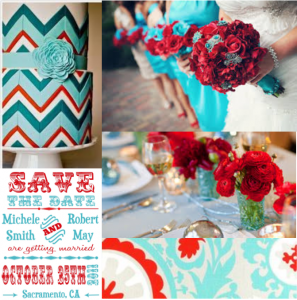 No Colour Scheme
Who says you have to have a colour scheme? Go crazy and do what you like! Our only words of advice would be, clash prints, mix colours, have a whole load of fun, but try and keep  your over-riding theme consistent. We think this works best with themes like, 1950's tea party, boho or ethnic vibes.