Spring Weddings...and The Dress!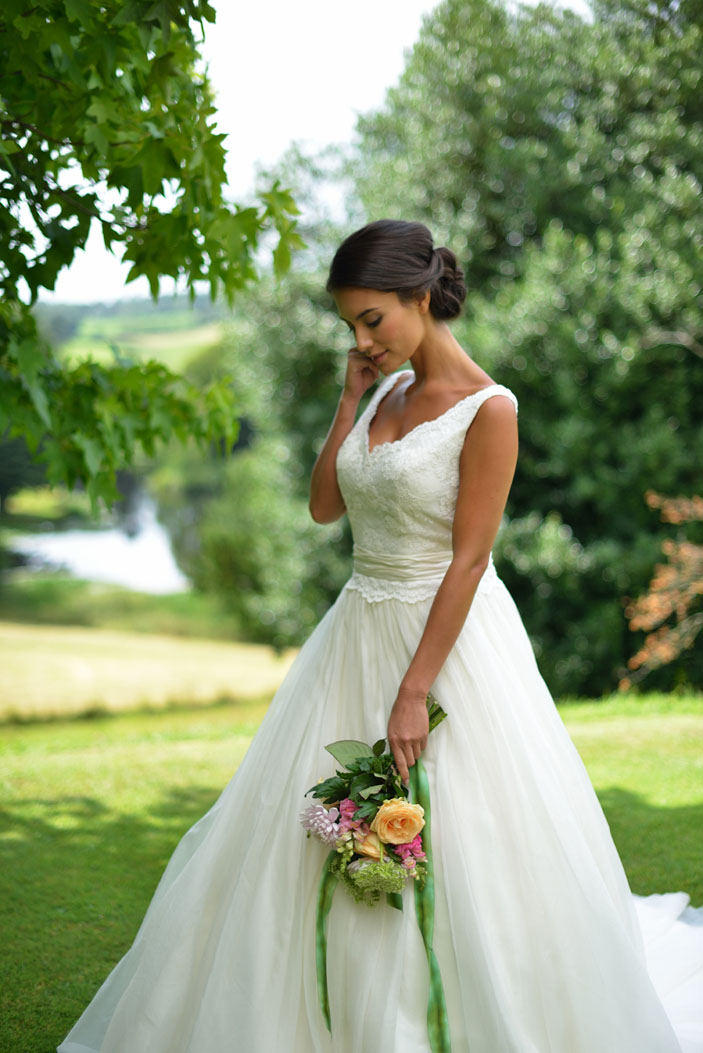 Spring is a lovely time of year, the dawn of new beginnings and a wonderful time to celebrate the union of two people. We have seen an increase in the desirability of holding a Spring wedding in recent years; mainly due to the spectacular spring weather and the lower costs. Research suggests that choosing a wedding date outside of the peak summer months, can save you as much as a third on your venue costs and although the weather is always a little unpredictable, last year was the joint second warmest Spring temperatures since records began. Spring 2011 was the warmest on record. Here are my top tips of things to consider when planning a Spring wedding.
Dress Fabrics
As previously mentioned Spring is getting warmer; it is no longer a time to drape yourself with heavy fabrics, but a time to embrace the changing of the seasons with fabrics that mirror the delicate nature of the environment around you. Think floatier fabrics, such as chiffons and organzas, as they lend themselves perfectly to the feminine feel that the spring blossom has to offer. Light laces look great if you are going all out vintage. So think delicate and feminine, rather than heavy and thick fabrics. If you are unsure of which fabrics will work best for this season, seek advice from a bridal store who will be able to give you some helpful advice on what will best will suit your needs.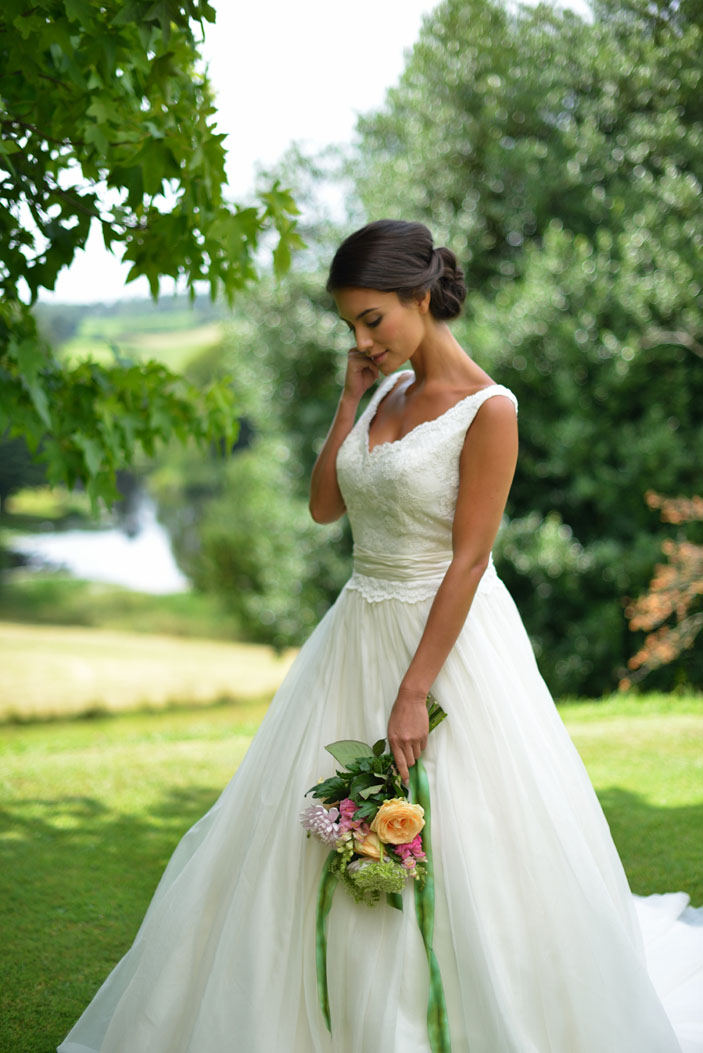 Colour Scheme
Spring colours are very on trend right now; from the duck egg and eau de nil shades, to the blush pinks and champagne. If the pastel colour palette is your favourite, Spring is a very good time for you to have your wedding. The floral offerings at this time of year can give you a great base to build around, and the beauty of the pastel colour palette is that they all go together, meaning you are not necessarily limited to one colour for your entire bridal party. There has also been a rise in popularity of coloured wedding dresses; subtle blush pink tulle skirted dresses and champagne delicate lace dresses look beautiful this time of year, teamed with the pastel blooms readily available in Spring. If you aren't brave enough to opt for a coloured dress, how about injecting some colour with the addition of bridal shoes in a pastel shade to match in with your theme? There are lots of bridal suppliers now offering different colour options and even floral designs on bridal shoes as we have seen a surge in popularity of brides wanting to add something a little different to their bridal outfit.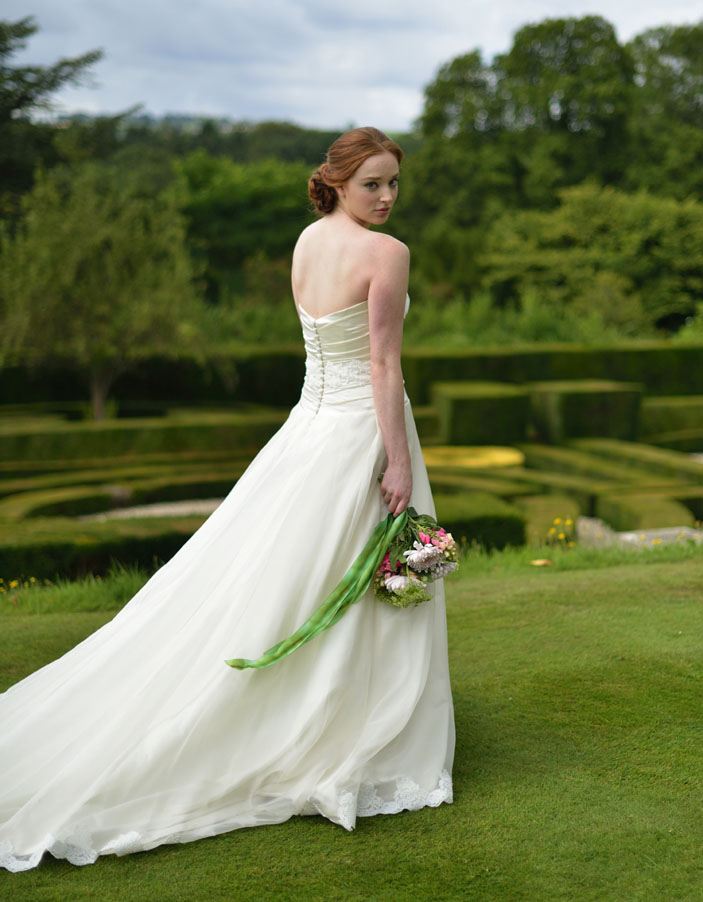 Practicalities
Although spring is getting warmer, there is still a chance of unpredictable weather. To deal with any unplanned spring showers, it may be an idea to look into bridal parasols. Not only are these great if you get caught up in April showers, but they also provide shade if the weather is favourable. Tea length dresses are great for spring, as you do not have to worry about ruining the bottom of your dress if the ground is wet or muddy. It should be warm enough for you to not feel the cold and also gives you a great opportunity to show off a pair of beautiful coloured shoes as per the current trend. If you are concerned about feeling the cold, adding a lace bolero to your dress can not only keep you warm, but gives you an outdoor look to allow plenty of photographs outside without feeling a chill. For earlier in Spring, maybe swap a thin bolero for a silk satin or dupion silk jacket.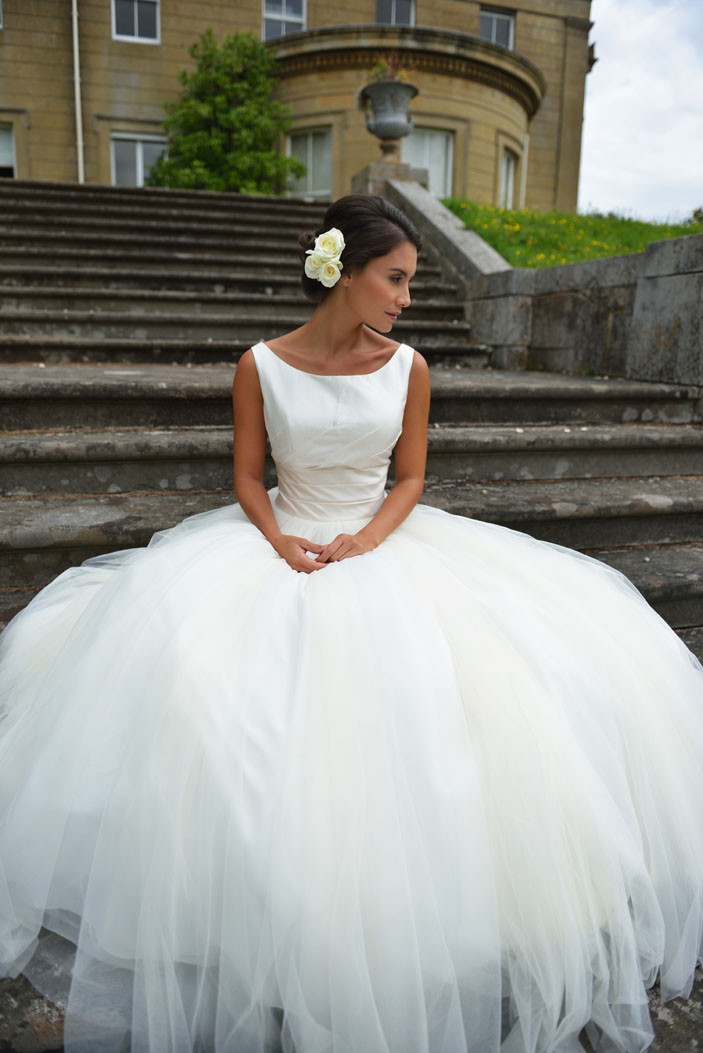 Timescales
If you are planning a Spring 2016 wedding, now is the time to start dress shopping. Spring is very much wedding show season, so why not attend one and give yourself the maximum choice? Many brides may think that 12 months prior to the wedding is too soon to choose your dress, but on average it takes 6 months to have a dress made, sometimes longer if you opt for any bespoke touches. Ideally brides should have their measurements taken 9 months prior to their wedding and get their dress on order. This then allows plenty of time for fittings and alterations as needed.
Styling
Spring lends itself perfectly to fresh contemporary dresses, featuring delicate embellishment and subtle nods to the floral dominance of Spring. If you are looking for a bit of sparkle, illusion sequins can give any dress the wow factor without weighing down the delicate fabrics popular with this time of year. Lace appliqué on tulle gives a feminine whimsical look, whilst draped chiffon and lace inspired by floral outlines lends itself to a more boho theme, with floaty lines and skimming fabrics designed to make you feel at your most feminine on your wedding day. With venues less formal in the spring, embrace the light and airy feel with wildflower arrangements to compliment your look.