DIY Wedding Hair Accesories (and how to incorporate them!)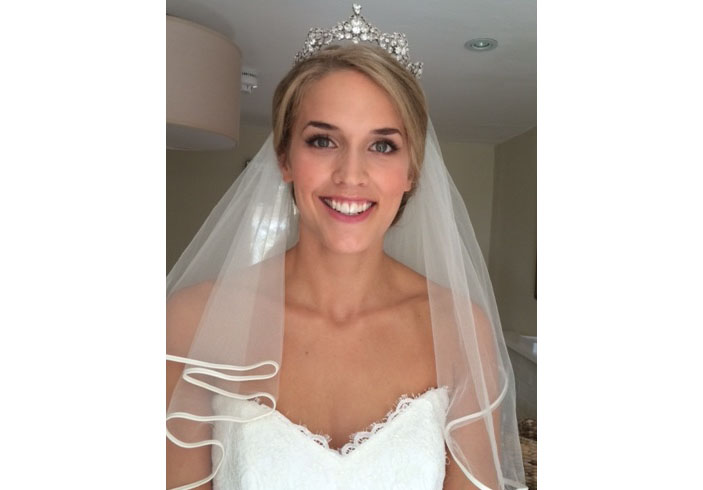 Few bridal styles are truly complete without the finishing touch of a beautiful accessory and whilst some people are fortunate enough to have been passed down a family heirloom tiara, see Kate in her amazing diamond encrusted tiara...whereas others often set out on a mission to find their very own perfect piece.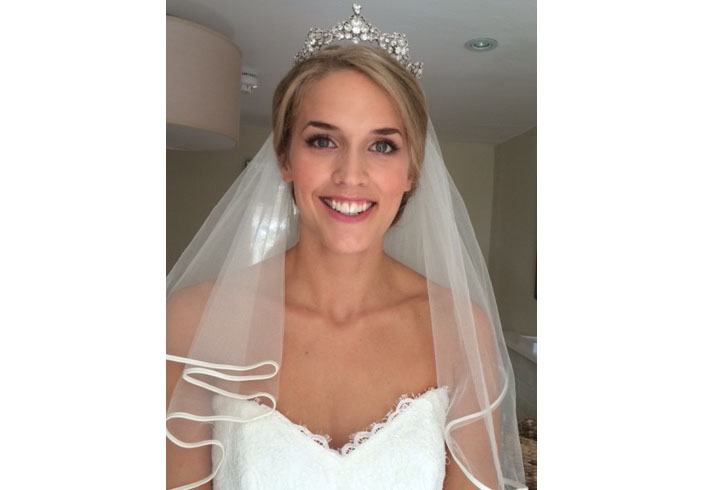 There are so many absolutely gorgeous options out there to choose from, but I just can't resist the personal feeling behind a DIY creation, whether that's getting inventive with a bit of vintage jewellery, weaving in some wired flowers or even going to a workshop to make your own heirloom!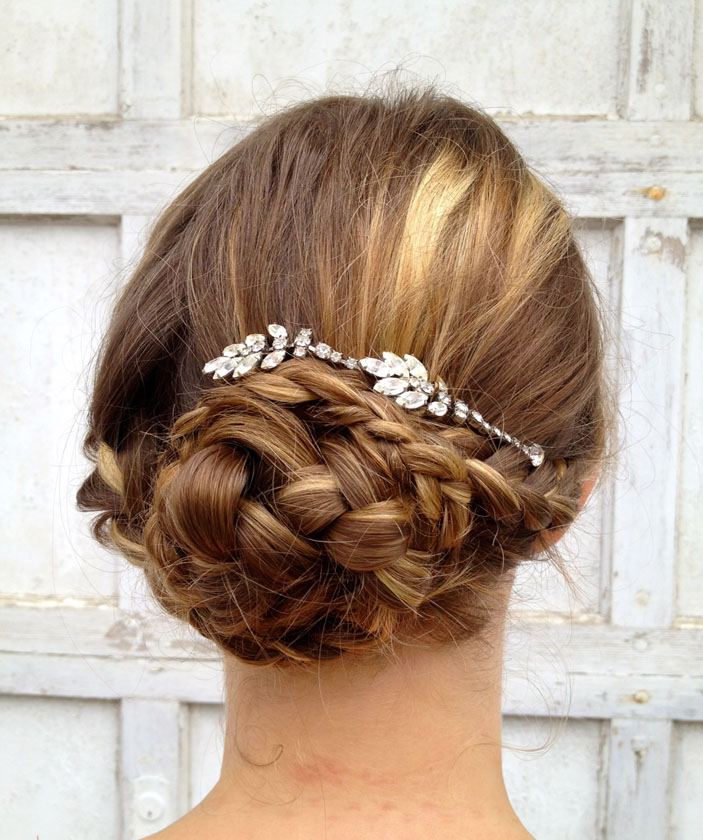 One of my all time favourite wedding looks is the infinity braid as it is (seen pictured here, courtesy of (howtohairgirl.com), but finding the ideal dangly earring to pin in on the side and drape across brings it to a whole new level of Dowton Abbey chic! Why not make the hunt part of the fun and drag your friends along to a vintage fair or flea market? You're bound to pick up some unique and unassuming treasures.

Another idea that always looks stunning is weaving in fresh flowers – I know someone who did this using flowers grown in her dad's garden, which was enough to set the blubbing off before the bride had even walked down the aisle! The best way to do this (whether buying flowers or using home grown) is to have a florist wire them for you first; this then gives the stem enough flexibility to be bent into position but not snapped - within reason! Often, florists will wrap the stem in a matte, green tape to conceal the wire, but I prefer this to be done in brown as this can then blend really nicely with most hair colours – so make sure you ask if this option is available.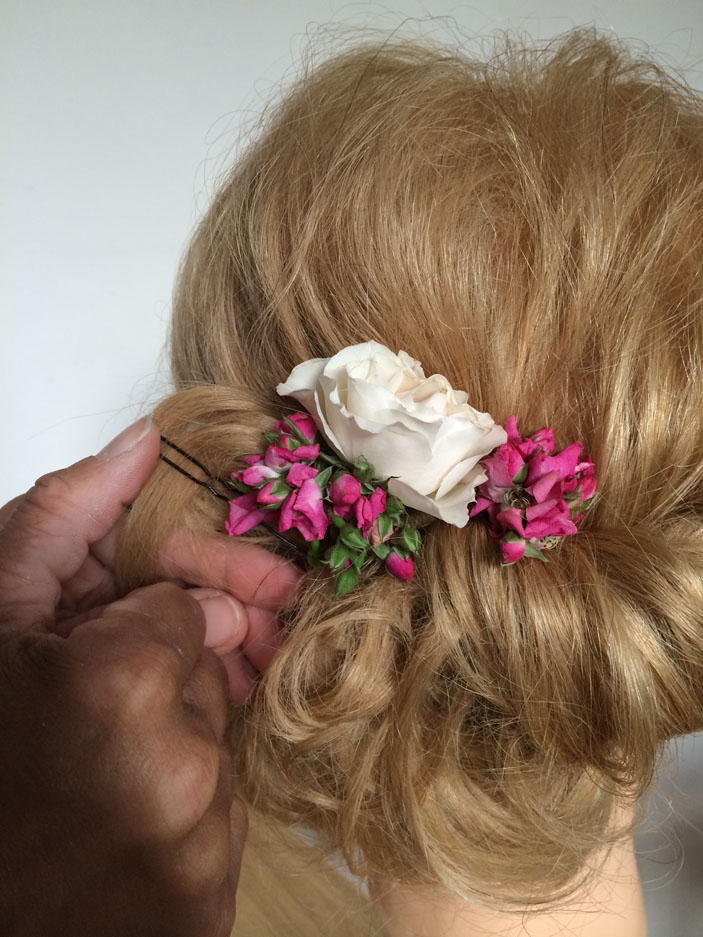 You may want to experiment with a few ideas to get the flower positioning exactly right, so get some trial time in, well in advance. I usually find that an odd number of blooms looks best, as this is less symmetrical so gives a less 'try hard' appearance – but it is better to have too many then not enough, so have a few spare any way. If you are leaning more towards wanting a large, single flower as opposed to smaller ones woven throughout, then I would advise you fake it to make it! You may find that with a large flower the side petals are too deep and so they stick out quite far and don't sit well on the head; not only that but big flowers tend to brown and wilt quite quickly out of water and so it may not last you the day. Instead, find yourself a really beautiful silk alternative, which will stay looking lovely for much, much longer. Take a look on Etsy as there is an amazing choice of hand made, individual pieces so your synthetic option is still just as unique as the real thing.

Make sure the flowers are secured properly – you can find lots of helpful tips on my 'create beautiful hair' face book page.

Have a lovely wedding day!