A Match Made in Heaven - Dressing your Bridesmaids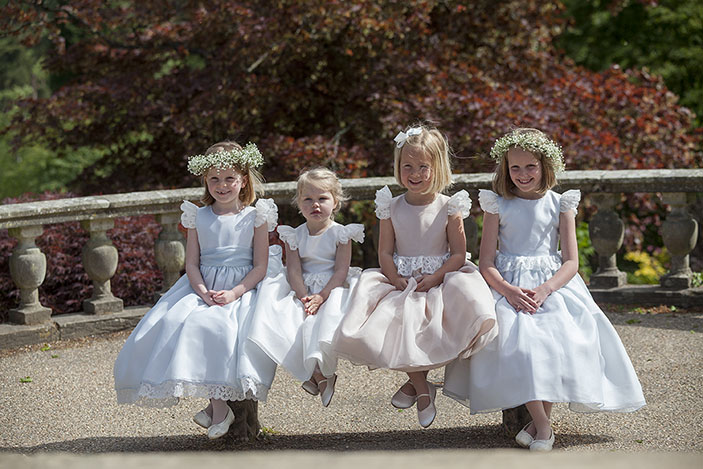 Recently we did our annual photo shoot in the glorious grounds of Scotney Castle in Kent. This occasion is always an exercise of faith over the weather, chicken pox and hoping that eleven small people look as though they are actually enjoying themselves. In the event, we only had rain for half the day and only two cases of the pox – but the remaining upright team of junior models had a huge amount of fun, which I hope shows in the pictures. Some of the most successful images were those where we mixed styles and colours together, so I thought it might be a good potential look to highlight.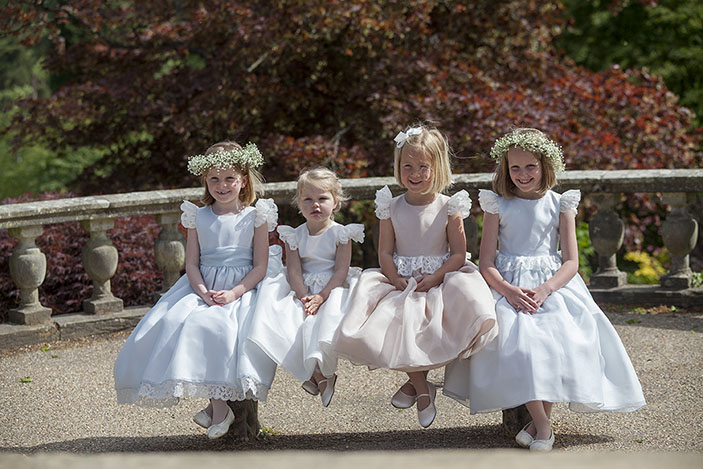 There is no wedding law that I know of that says all your bridesmaids should wear identical dresses. There is a lot of scope to mix up styles and fabrics and still achieve a cohesive look, and you can have a great deal of fun doing it. Using different fabrics and styles can look incredibly rich and interesting. There are two routes you might consider. The first is to keep to one fabric, such as organza, but use it in different styles. This may be dictated by the ages of the children – a full-skirted style for the younger ones, and more grown-up, leaner styles for the older girls. There should be a thread of the same detail running through all the dresses to link them, such as the same lace used in different ways, or maybe an embellished silk or tulle. If you combine this with using complementary colours the overall effect will be light and very, very pretty.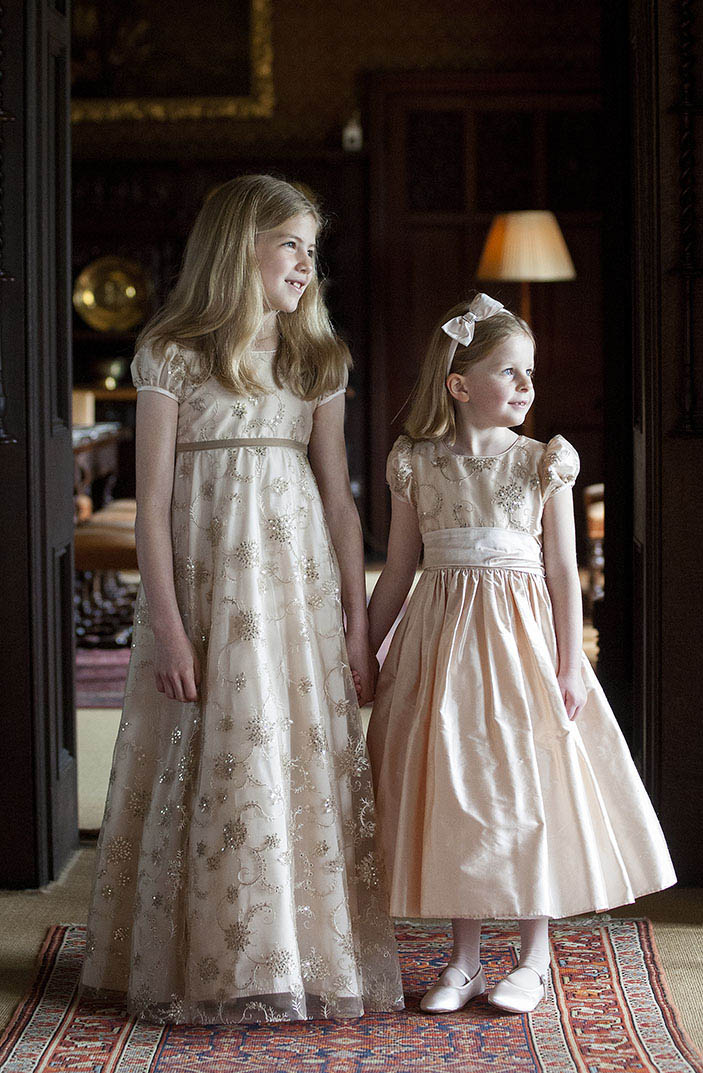 Alternatively, for winter weddings, a really romantic look can be achieved with every child and adult wearing different, but co-ordinating, fabrics. This, admittedly, is harder to pull off and takes a great deal of sourcing, but the overall effect can be stunning. By combining heavier, opulent fabrics such as velvet, brocade or heavily embroidered silk with light-as-air tulle or organza in several rich, berry shades that complement each other you can create a sophisticated, fairytale look. Team the dresses with brown leather boots, fur muffs and hats, or heavy circlets in deep shades of velvety roses. You would certainly achieve the wow factor.