8 Alternatives To Paper Wedding Invitations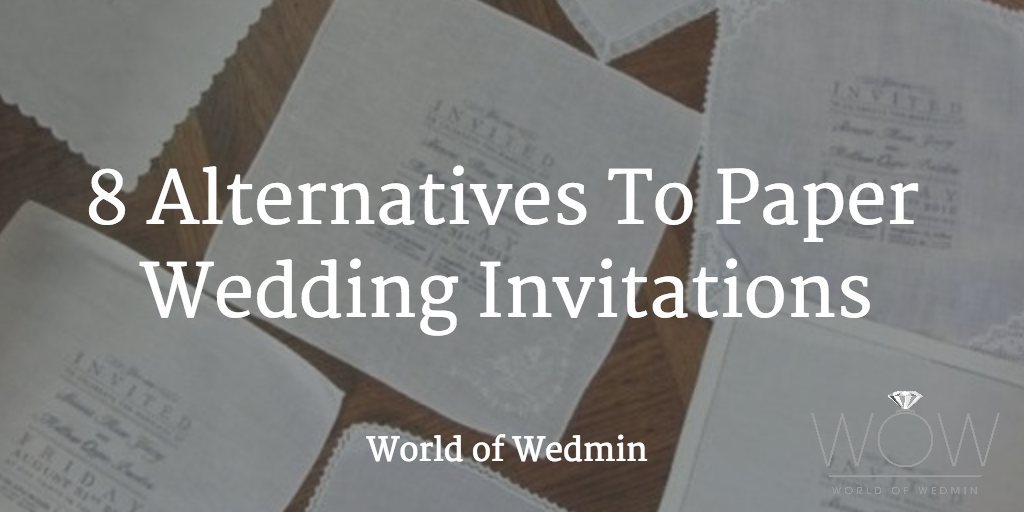 If lack of money, time or crafting skills were not a problem, here are some of the amazing ideas floating around the internet that we'd LOVE to see for a wedding invite, which DON'T involve paper cards... 1. A wedding tea-towel. We absolutely ADORE this cute trend. Everyone always needs more tea-towels, right? Practical AND pretty.
2. A Handkerchief!
This way your guests will all have matching hankeys on hand to wipe away those happy tears on your big day. No ugly crying please.
3. A Balloon
- such a fun idea for an informal wedding. Though I do think it will be quite sad when the balloon deflates and goes all wrinkley...
4. Christmas Bauble
, obvs only really relevant if you're having a christmas wedding...
5. Compass game type thing
(you spin it around to reveal different sections of info). So this is pretty labour intensive, we know. But definitely DIY-able with a photocopier and some scissors.
6. Dangle box type thingy
- no idea how you'd make this but I think it's a totally awesome and unique idea.
7. Personalised cookies!
Everyone loves cookies! If you can bake, totally do this yourself and order a cool stamp to announce your news.
8. An awesome comic book invite.
Because who doesn't want to be a super hero? Note: You probably need to have a super helpful illustrator pal to help you with this.